Going home and preparing your meal in a well-organized kitchen is one of the small successes of life. But if your kitchen is not the most likable part of your home maybe it's time to give it that kitchen upgrade. Did you know, kitchen renovations should be done every ten to fifteen years.
But before getting into the idea of spending all that cash/credit on a kitchen project, take a little time in getting to know your choices would not hurt you so let's start with what is important, the kitchen work triangle:
Prioritizing the Kitchen Work Triangle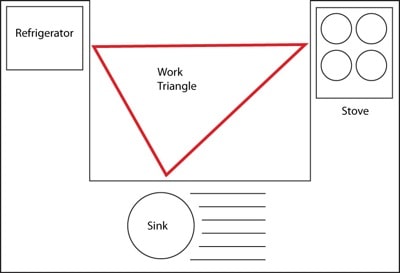 The kitchen work triangle is a concept most kitchen designers and architects follow to achieve both aesthetics and functionality in your kitchen. The idea is to keep kitchen necessities near you. These are as follows:
The cooktop
The sink
The refrigerator
One quick tip: the best kitchen work triangle dimension is measured less than 21 linear feet anything beyond that is just unpractical but still depends on your kitchen dimensions.
Going back with the designs, here are primary kitchen layouts you could look into to work best with your cooking style and kitchen dimensions:
1. Single Wall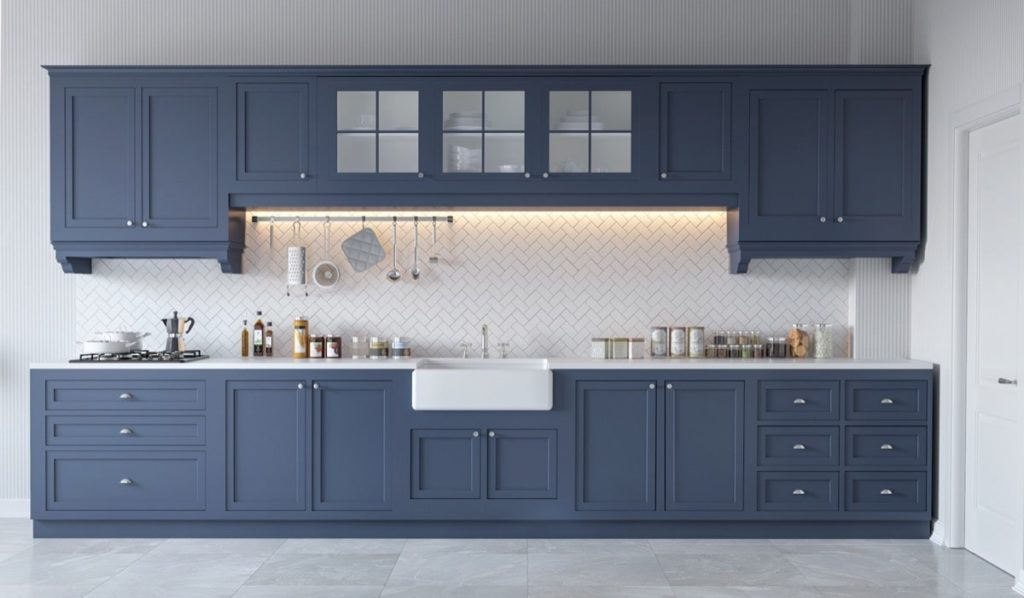 From the name itself, the design requires only one wall for all your kitchen cabinets and appliances. It's like a work line with all kitchen zones conveniently arranged in one wall.
Ideal For: Small-sized space
Pros: Maximizing your small spaced kitchen would not be a problem with a single wall kitchen design just cleverly stack cabinets accordingly and achieve the most space-saving layout.
Cons: Moving to and from kitchen necessities would be less efficient as it requires an end to end navigation.
2. Galley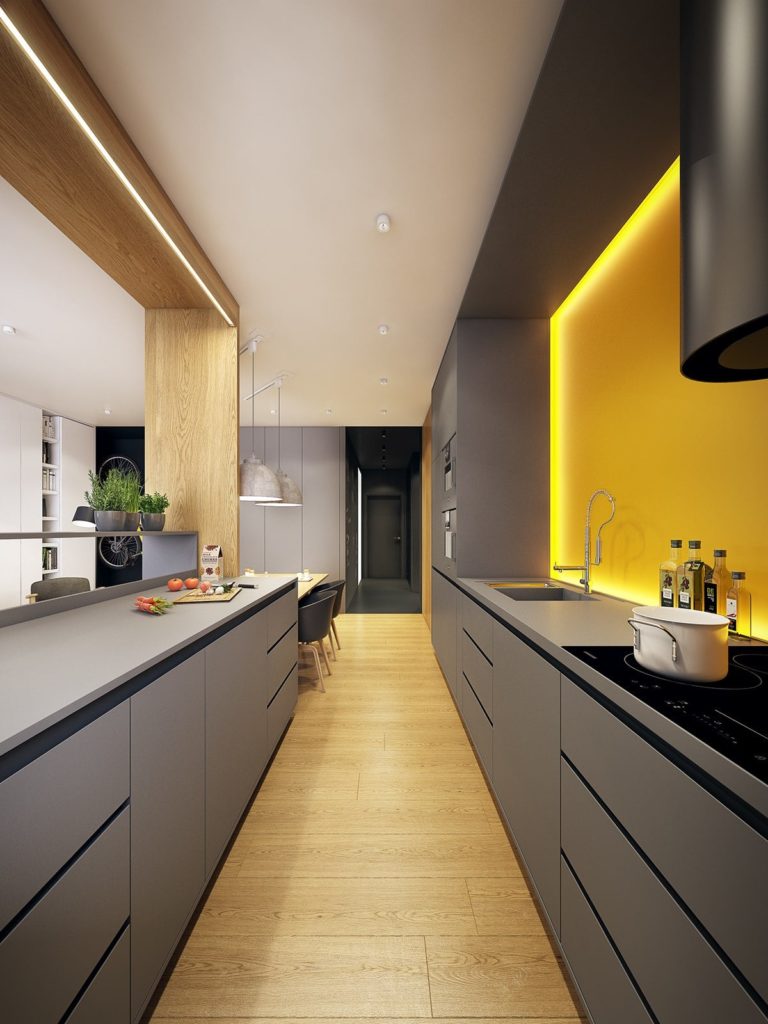 A galley kitchen is designed to maximise space by placing two rows of cabinets on each side creating a narrow walkway for ease of passage.
Ideal For: Small to large-sized space
Pros: Achieves the work triangle for easy turn arounds with various kitchen workstations.
Cons: Not suitable for multiple people in the kitchen due to narrow space.
3. L-shaped Kitchen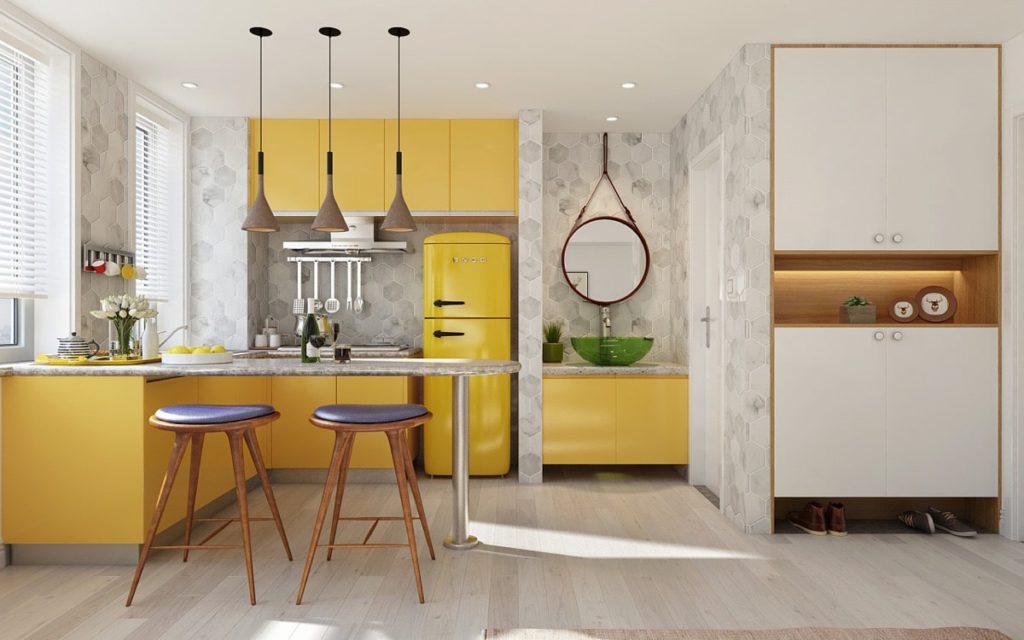 The idea is to form an L-shaped pattern with your running cabinets on two adjacent walls. Also, workable with the addition of an island or a small dining table.
Ideal For: Small to medium-sized space
Pros: Flexible designs allowing appliances to be placed anywhere plus efficient work area having the work triangle in close proximity.
Cons: Not ideal for the bigger spaced kitchen as walking back and forth to kitchen workstations would be time-consuming and exhausting.
4. U-Shaped Kitchen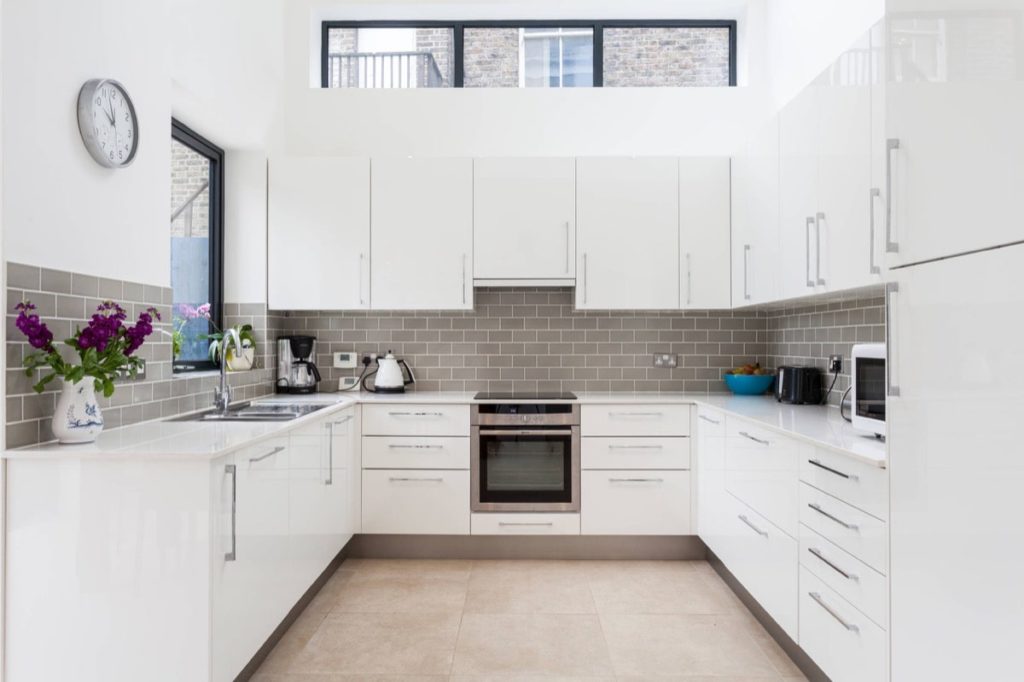 The most versatile kitchen design makes use of the three walls surrounding the kitchen, also known as the horseshoe kitchen layout. Work stations are spaced in the layout with convenience and efficiency.
Ideal For: Large-sized space
Pros: Good for multiple workstations enabling two or more cooks to enjoy cooking at once.
Cons: Large floor area means workstations are far apart so be sure to plan it according to your needs.
5. Peninsula or G-shaped Kitchen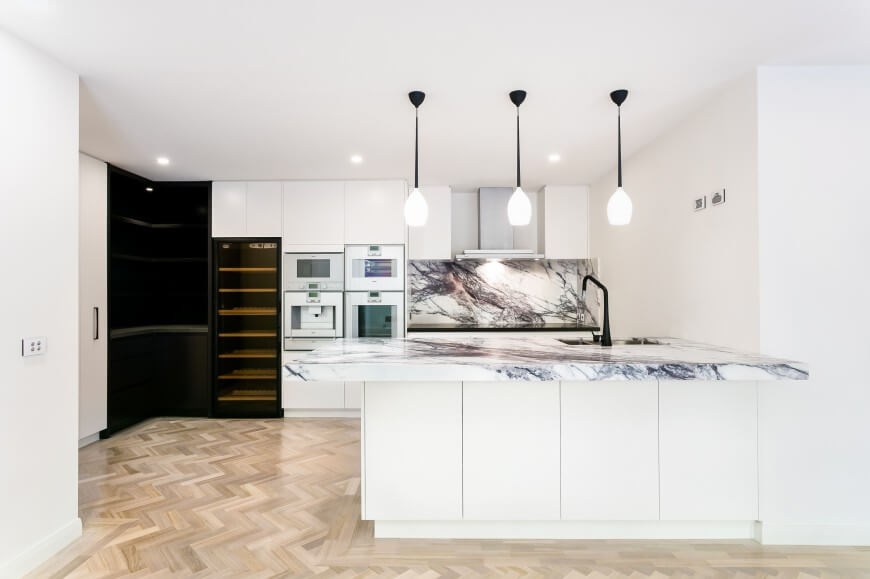 The g-shaped kitchen layout is very much similar to a U-shaped design with an additional partial fourth wall called the peninsula.
Ideal For: Medium to large-sized space
Pros: Flexible storage space needs to make it the most efficient kitchen layout. Plus, various options to plan out the work triangle.
Cons: G-shaped kitchens can be overstuffed due to too many storage units hanging on the wall so be sure to open up a wall. And getting in and out could be a complication so focus on creating a passable in and out work center.
Bonus kitchen design: Y-Shaped Kitchen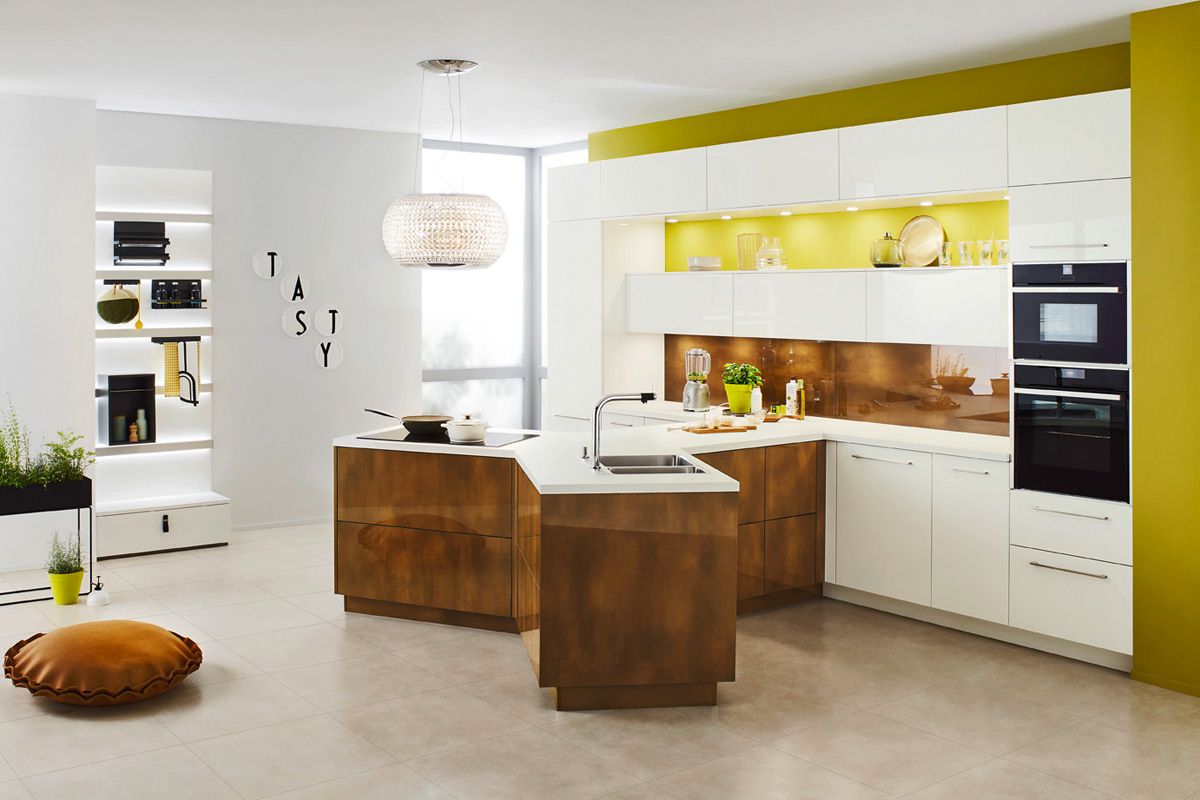 The Y kitchen is a new take on kitchen design made possible by Ballerina Kitchen catering to the Y generation. This kitchen layout allows communicative workstations perfect for millennials inviting friends over to prepare dishes together.
Ideal For: Large-sized space
Over to you…
Choosing the right kitchen layout is just one of the many factors to consider in planning your ideal kitchen. Find the right people to help you and see your ideal kitchen come to life.
No worries, here at Cattleya Kitchens, we specialize in kitchen design. Just send us a message and we'll be happy to help you choose your ideal kitchen layout dependent on your kitchen dimensions.