2020 is just around the corner and for the kitchen industry 2020 means new ones and old ones are coming your way. Plus, if you're thinking to renovate your kitchen why not start with the cabinets.
Kitchen cabinets are not only food storages but can now be taken up a notch into a creative design piece of art. To get you started here is our compiled list from interior designers on which hue is the right hue for you.
1. Navy Blue: Color of the Year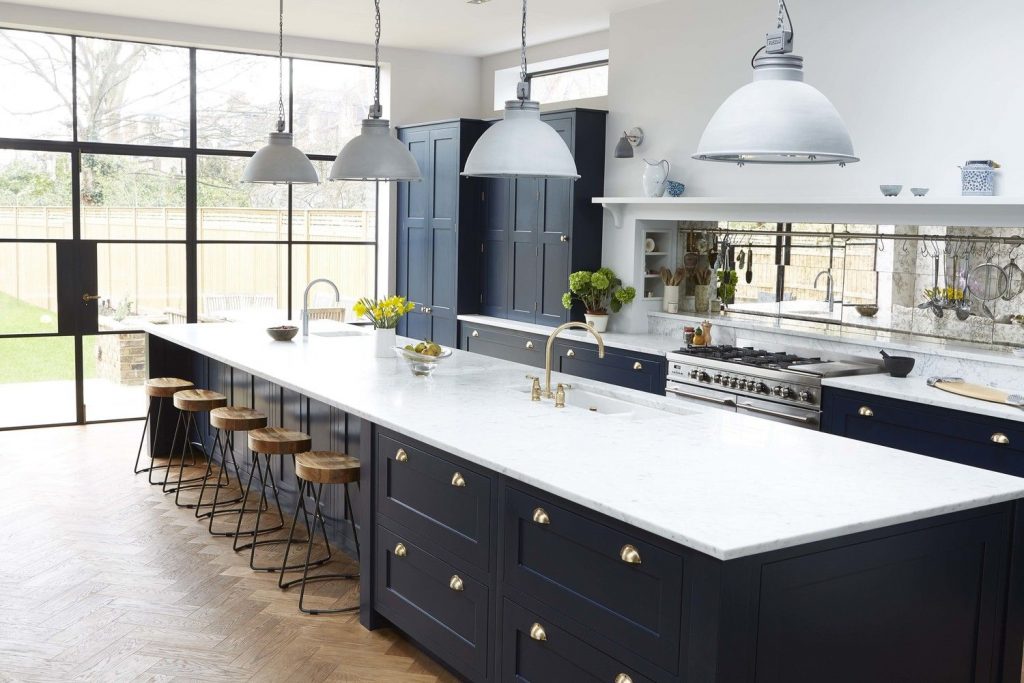 As Sherwin-William titled this hue as 2020 Color of the year, it came as no surprise for its timeless elegance. This very dark shade of blue will be taking over your kitchen to achieve that moodier hue feels in your kitchen.
Best paired with: Gold hardware to achieve that regal look.
2. Matte Black: Bold Modern Vibe
This saturated color brings your space to life. With its high contrast secret, this became a mainstream color to add that wow factor in a basic kitchen.
Best paired with: White/ bright whites backsplashes and warm wood shelves for a duo modern vibe.
3. Mixed Wood Tones: A Staple Color in the Kitchen
The complementary color of mixed wood tones provides timeless aesthetics for your kitchen. However, some have issues combining these colors and which we will be happy to help you with, just send us a message.
Best paired with: Light furniture with darker stain flooring for that warm feel.
4. Light Gray: Versatile Grays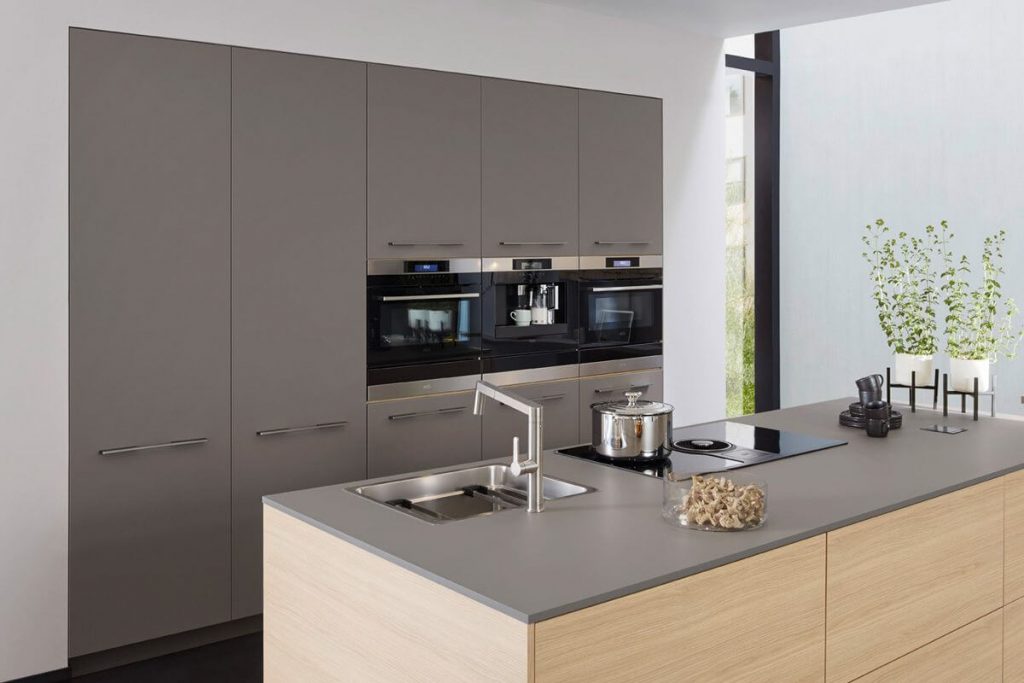 Soft grays are now taking over kitchens for their neutral paint shade. So, if you happen to love the monochromatic style in the kitchen then this is your next best choice.
Best paired with: All hues even wood tones.
5. Sage Green: An Embrace to Nature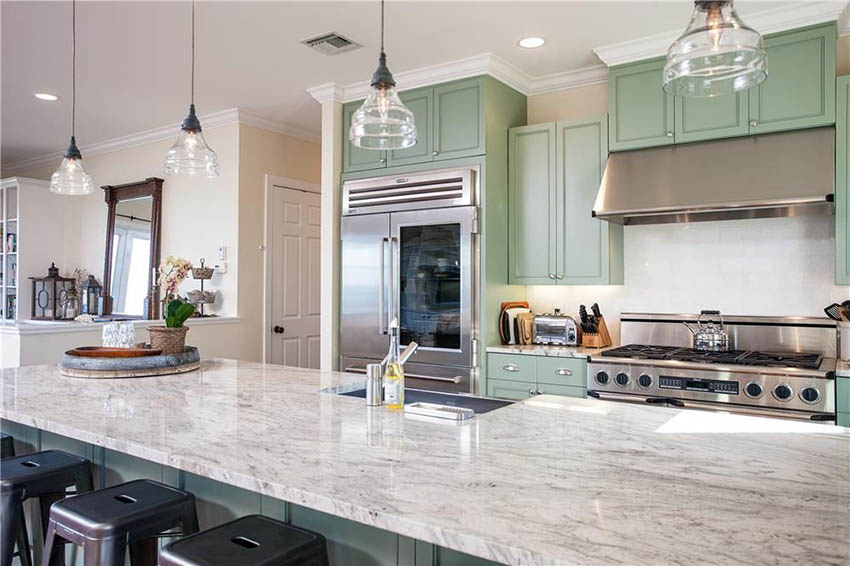 Allowing that sense of comfort in your kitchen is the sage green palette as suggested by Sherwin-Williams. With its back to nature feel, this earthy green will definitely take you to that neutral gray-green farmhouse feel.
Best paired with: White quartz worktop to achieve that slow life in the country.
6. Peacock Blue: Jewel Tones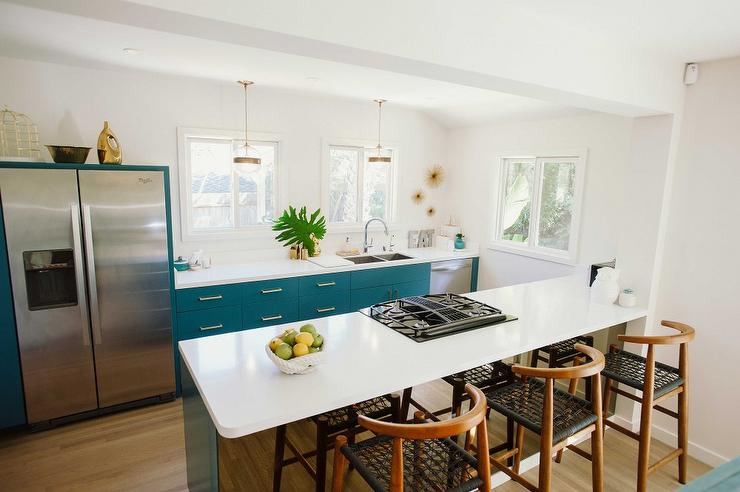 In love with gemstones like ruby, emerald, and sapphire? You'll definitely be attached to peacock blue for its rich, saturated shade accentuated in your cabinets for that dramatic statement. This deeper version of turquoise brings you deeper into the sea.
Best paired with: Bright white walls and countertop for that two-tone magic.
7. Old World Design: Antique Inspiration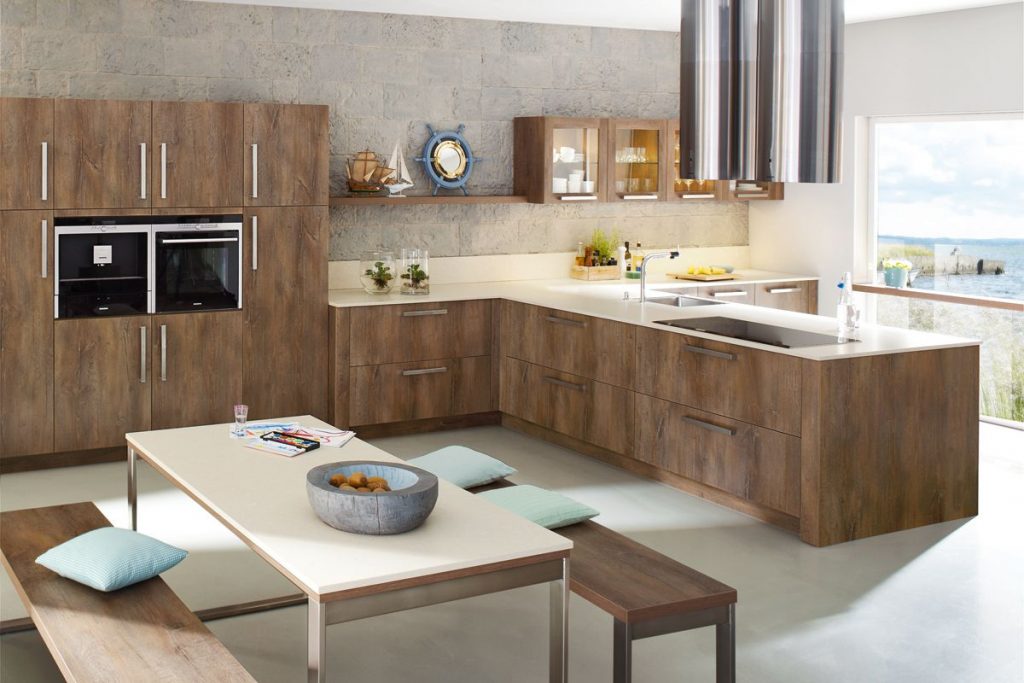 A down-to-earth feel for your kitchen brings back memories of a big family gathering hosted in your Grandma's kitchen. These nature-inspired colors emanate warmth perfect for those family gatherings.
Best paired with: Pottery decorations for a Tuscan-themed kitchen.
Over to you…
You might have taken a few bits of inspiration in this list and want to take your ideas to come to life. No worries, we are here to help you, just leave us a message.