An upcoming kitchen renovation is in your hands? Still confused on which worktop to work with? No worries, let us help you make the right decision and get to know your worktops better.
What Are Worktops?
Worktops are a flat surface to work on, designed for kitchens, also known as a countertop. Installed on and supported by cabinets.
Ideally, worktops are positioned at a comfortable height base upon the user's needs to carry out their particular task.
Why You Need One?
For one, they are stylish and durable enough to last a lifetime.
This is the most used area in your kitchen, you prepare food in it, put your things to, accidentally spill things on it, and clean it every day.
It plays a vital role in the overall of your kitchen design so be sure to choose the right one for you. Ending up with the wrong worktop could cost you massive expenses.
Let's start off the list and get you started.
Types of Kitchen Worktops
1. Quartz Worktop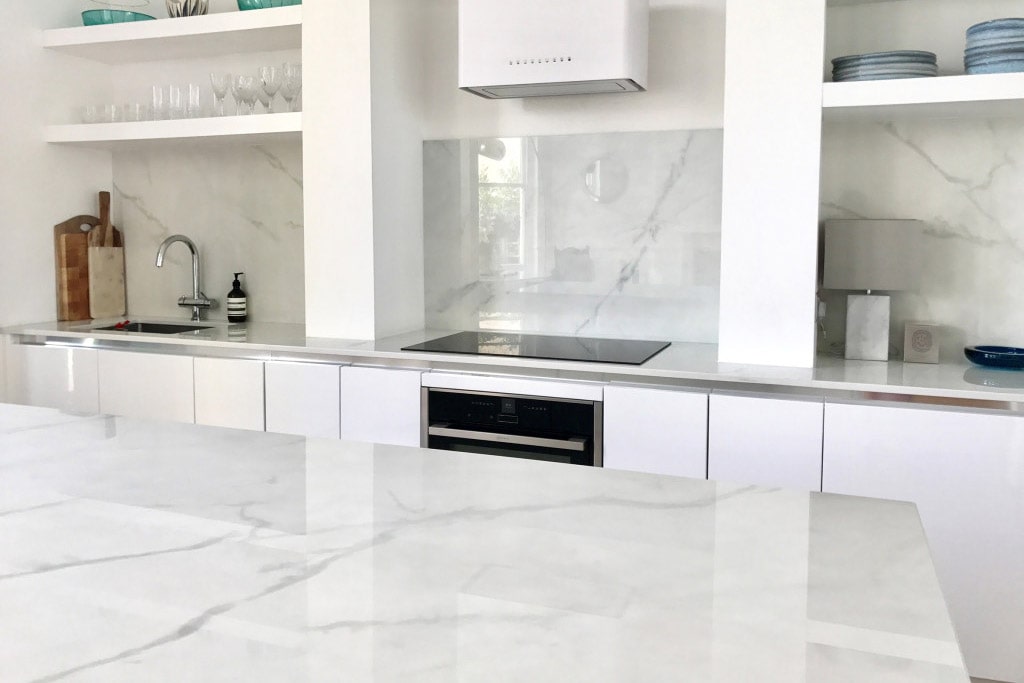 From its prosaic name, engineered stone counters are manufactured non-porous primarily made of quartz. Gained a reputation for the last 50 years as a high-end surface material.
Pros:
Durable enough boasting an extremely hard work surface.
Has anti-bacterial properties.
Favorable three-dimensional appearance. (Design is man-made
Easier to work with than granite.
Cons:
Notes:
Preferred over granite as it is less porous. Meets both practicality and versatility.
2. Wooden Worktop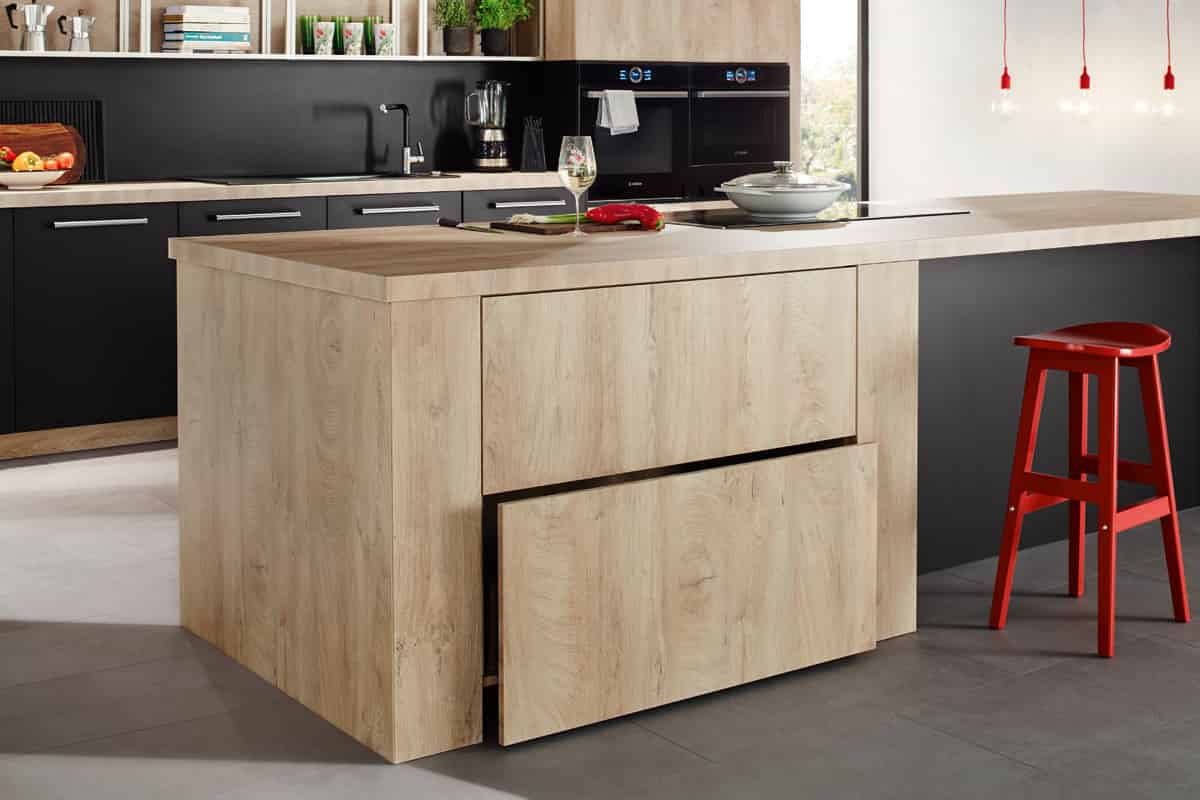 For a natural look, a wooden worktop is the one to go. The natural material can range from oak, walnut, iroko (teak), beech, and more, just be sure it is accredited by FSC for an eco-friendly identified product.
Pros:
Flexible for repairs.
A variety of unique wood grains and colours to choose from.
Ages beautifully.
Creates subtle color change due to direct sunlight.
Cons:
Requires thorough maintenance (oiling, cleaning).
Cutting on the surface is forbidden. Stains can't be cleaned with bleach.
Not heatproof. Vulnerable to scorch marks.
Notes:
Works best for users who have quite the knowledge and fascination about wooden worktops and rustic ambience.
3. Laminate Worktop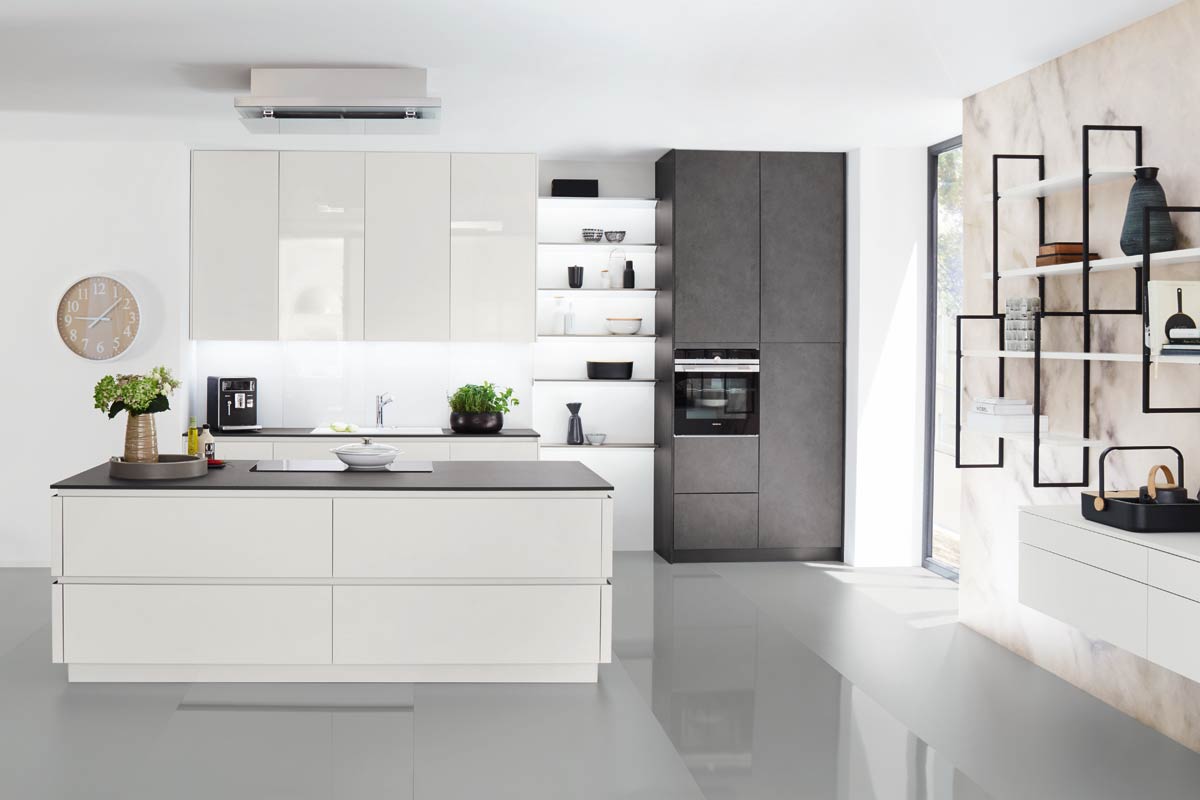 Captivating hearts in the modern scene, laminate worktop. Made from either wood or plastic layered together to bond with particle board or kraft paper to produce a solid countertop surface.
Pros:
Most budget friendly option.
Comes in various styles, mimicking other worktops like granite or marble and more.
Low maintenance. One wipe and your good to go.
Cons:
At risk of water damage.
Once damage, can't be repaired.
Not heatproof.
Notes:
Good enough for its value.
4. Solid Surface Worktop
Solid surface composites are non-porous made up of a combination of either alumina trihydrate (ATH), acrylic, epoxy or polyester resins and pigments.
Pros:
Stain resistant to even the toughest stains due to its impermeable property.
Scratch resistant due to the built formation.
Easy to clean and low maintenance.
Cons:
High-priced for its value.
Could not withstand placed hot heavy pans
Not a DIY project. Requires specialised tool for cutting.
Notes:
Perfect for homeowners who are after durability and cleanliness.
5. Marble Worktop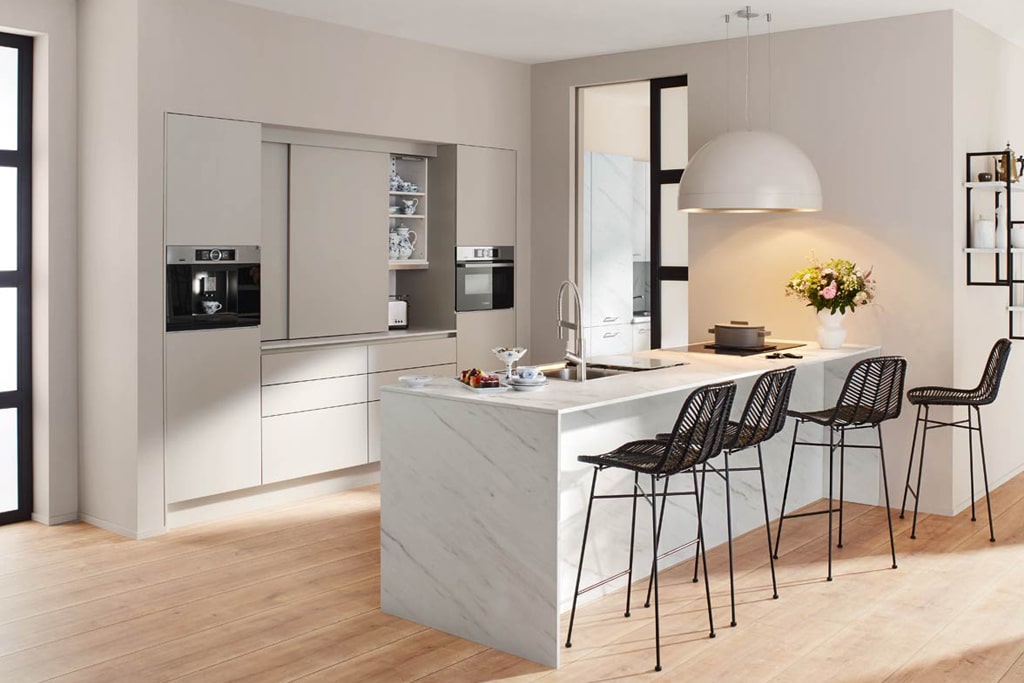 Marble worktop is porous, metamorphic rock formed from recrystallized carbon.
Pros:
Unique style offered.
Heat resistant. Able to withstand hot pans and pots.
Easy to clean.
Cons:
Prone to scratch and stains.
Expensive maintenance to maintain quality.
Notes:
Good for baking due to its natural cooling effect.
6. Granite Worktop
A type of rock, naturally formed from cooled magma gave its natural gorgeous aesthetics.
Pros:
Timeless aura and appeal.
Scratch and heat resistant.
If sealed properly could be water resistant.
Cons:
If not resealed properly could harbor bacteria.
Heavy. Requires good support and specialised installation.
High-priced for its value.
Notes:
Fits well to people looking for long lasting luxury feel.
Given all the facts, choosing the right worktop should meet your needs, budget, and time for a worthy kitchen renovation. Here at Cattleya Kitchens, we can provide you with the worktop of your choice given your needs and budget. Just be sure to tap us and let us install you with the right worktop.