Continuation feature of new kitchen designs from Ballerina Kitchens presents Lux-B-49499. Ever fancy a racing green rolls Royce? Why not give Lux-B 49499 kitchen design a try and embrace fancy comfort in dark green velvet lacquer paired with classic oak.
It is the perfect stylish ambiance to bring people together to enjoy a meal together suitable for the new normal bonding moment.
Get to know more about Lux-B 49499 kitchen design and see its amazing features:
1. Fully Equipped Gourmet Island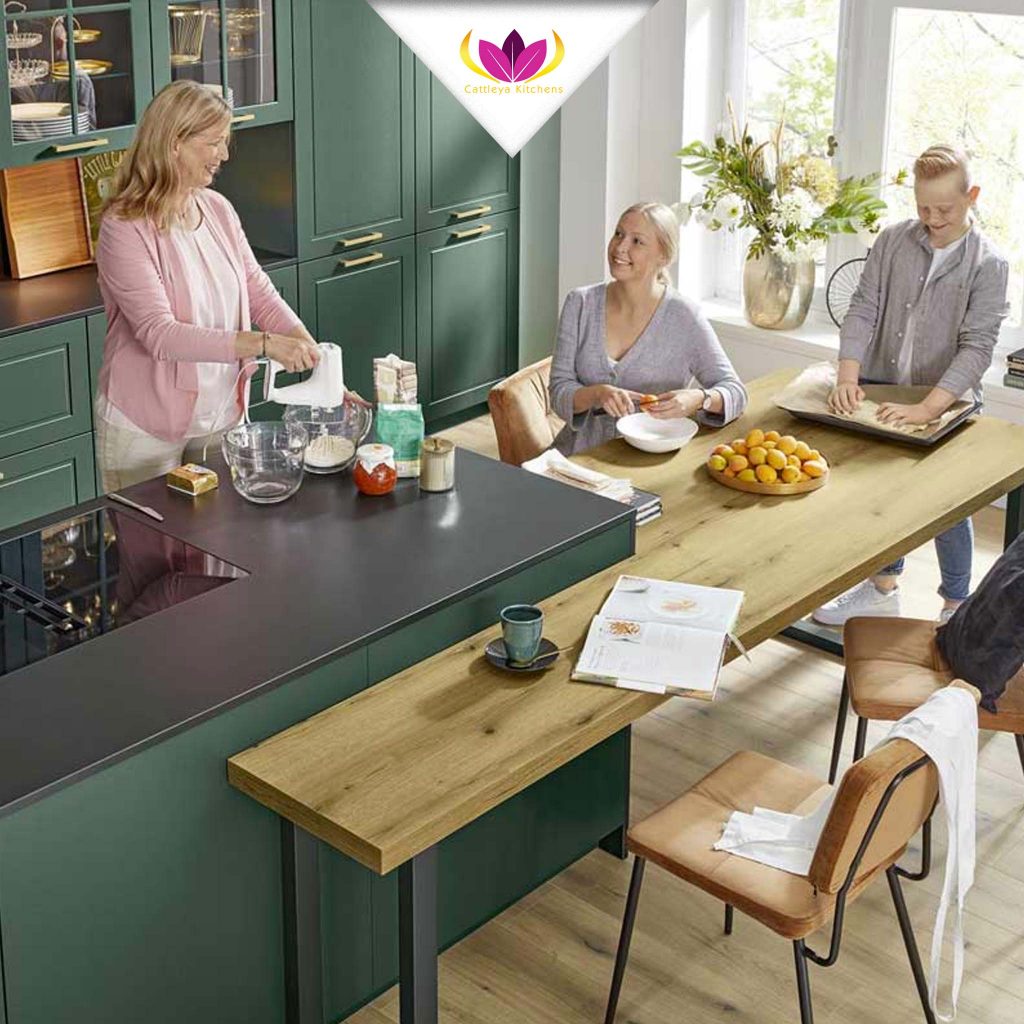 Cook and mingle in the fully equipped gourmet island and enjoy its variety of purposes. Additional drawers are added to the island to house your kitchen tools near your cooking area.
The integrated dining table allows additional space to prepare food together with the family or your loved ones.
2. Dark Green Velvet Lacquer Fronts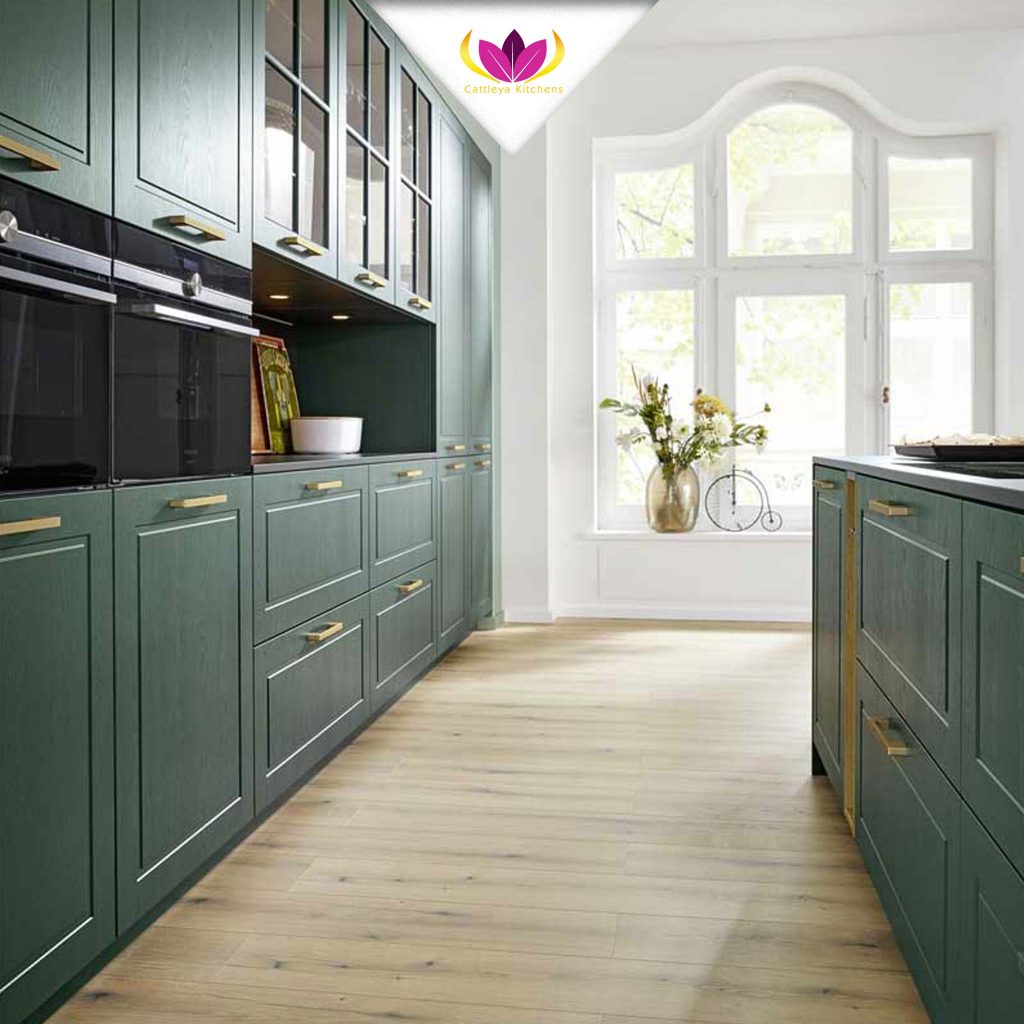 Stylish ambiance best achieved with dark green velvet lacquer paired with classic oak used as panel fronts and frames for tall and base units, shelf cubes, and cabinets.
The dark green front matched with gold handles created a sophisticated and homey vibe in the kitchen.
3. Inside the Drawer Action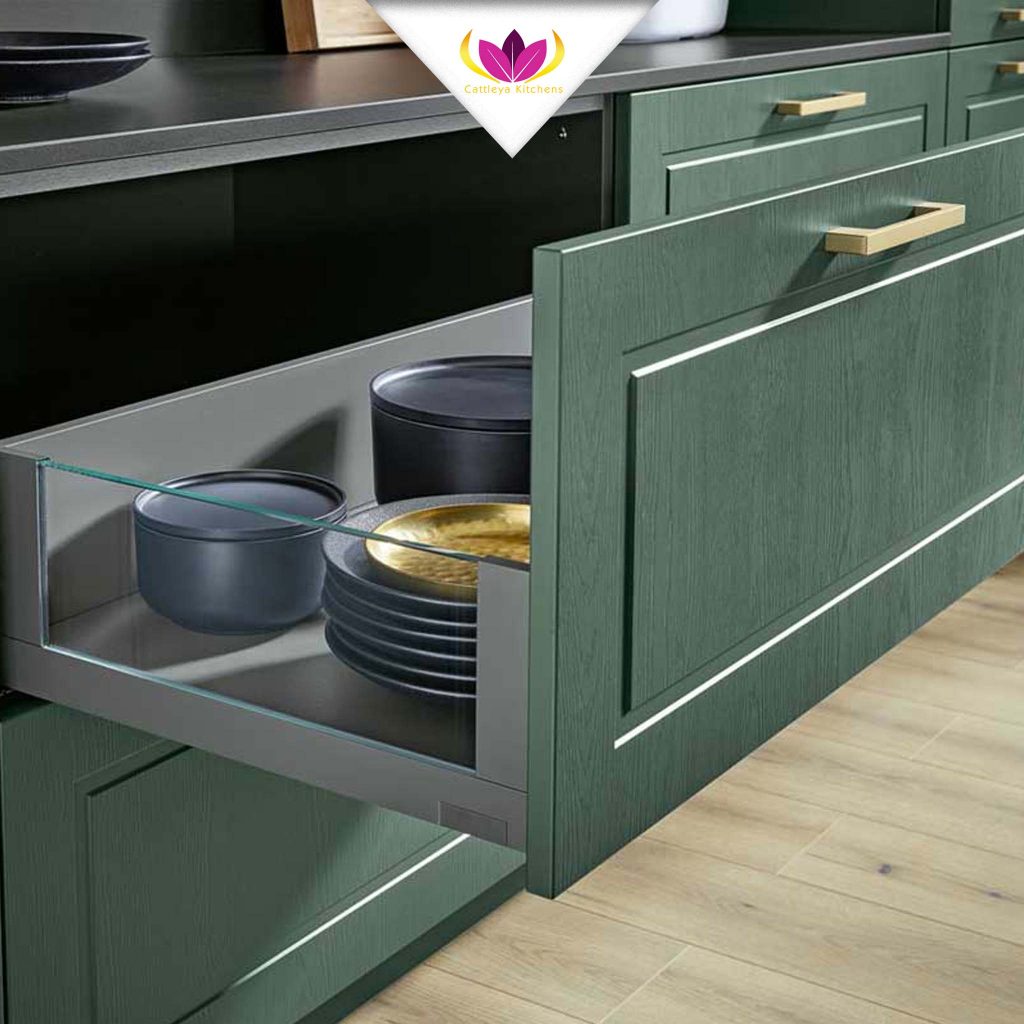 Smooth gliding kitchen drawers ready to store your crockery and kitchen tools. The varying heights of the drawers allow you to house your spices and snacks.
It can also be integrated with a short height drawer with a divider to separate all your kitchen utensils for easy navigation.
4. Glass Display Cabinets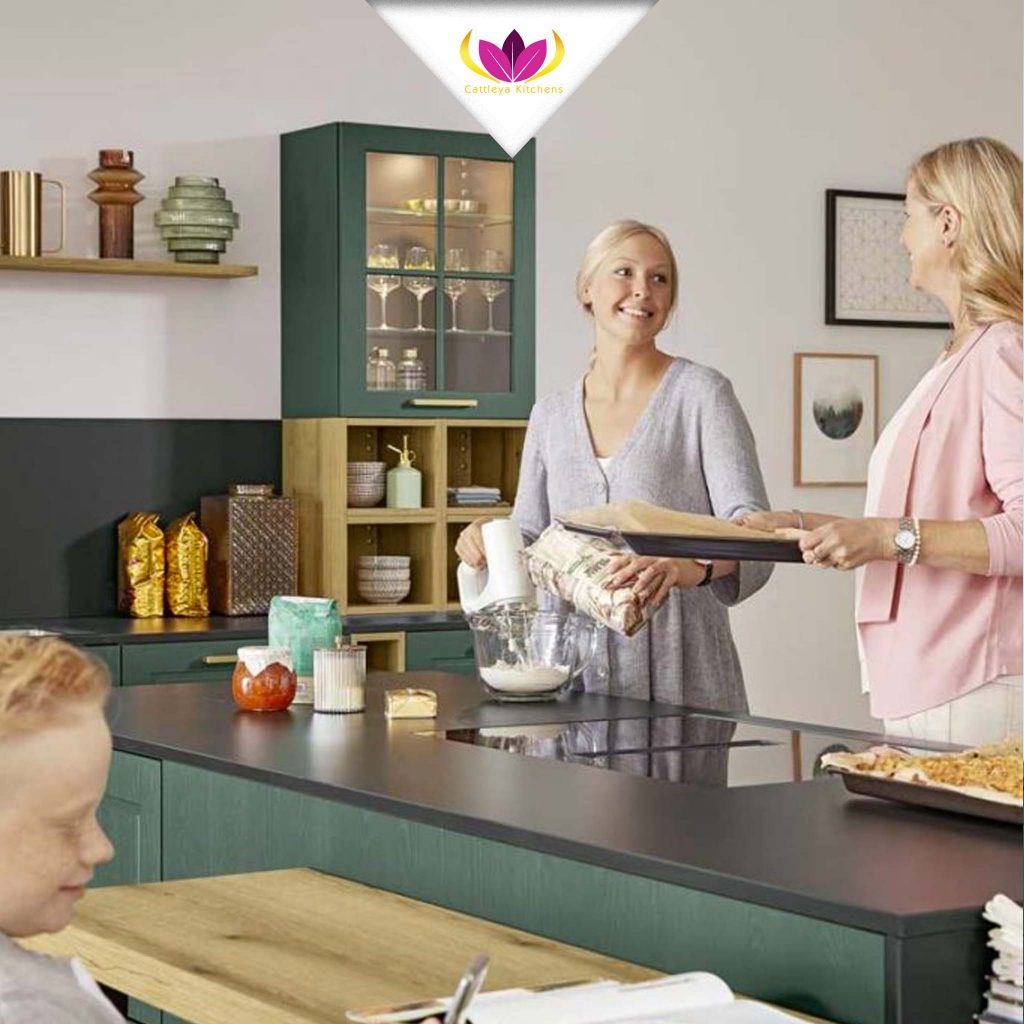 Showcase your most-priced dinnerware set with the glass display cabinets and be showered with praise.
The beauty of a glass display cabinet reminds you of the gold old days where owning Chinawares are all in the rage in the kitchen set-up ready to be used when the Queen is to visit your home, fingers crossed.
To fully view this kitchen design, here is the full photo compilation of Lux-B 49499 kitchen design.
Over to you…
Ready to experience comforting dark green velvet lacquer matched well with classic oak in your kitchen? Book an appointment and allow us to achieve your dream kitchen together. Happy cooking!