Ballerina Kitchens have been a good place to look for inspiration for your kitchen and we at Cattleya Kitchens are a dedicated partner to supply you with only the finest German kitchen convenience.
And with their new line set to be released in 2020, let us start to get to know them in advance:
1. Warmly Embrace Nature with Vintage Oak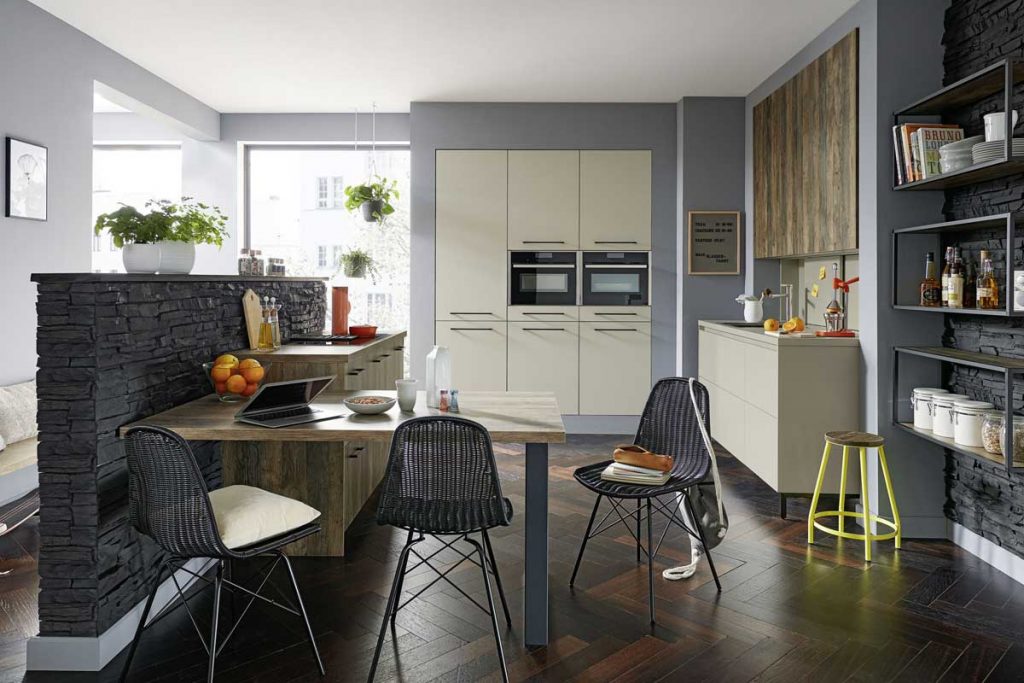 Just the right touch of vintage plus the convenience of a cleverly organised system and modernity. Oakwood used in the pull-out systems of Top 1591 is the perfect combination of comfortability and ease. And the light pepper colour tone exudes nature in the most country-style possible.
2. Timeless Aesthetics Embraced in Contrasting Dark Interior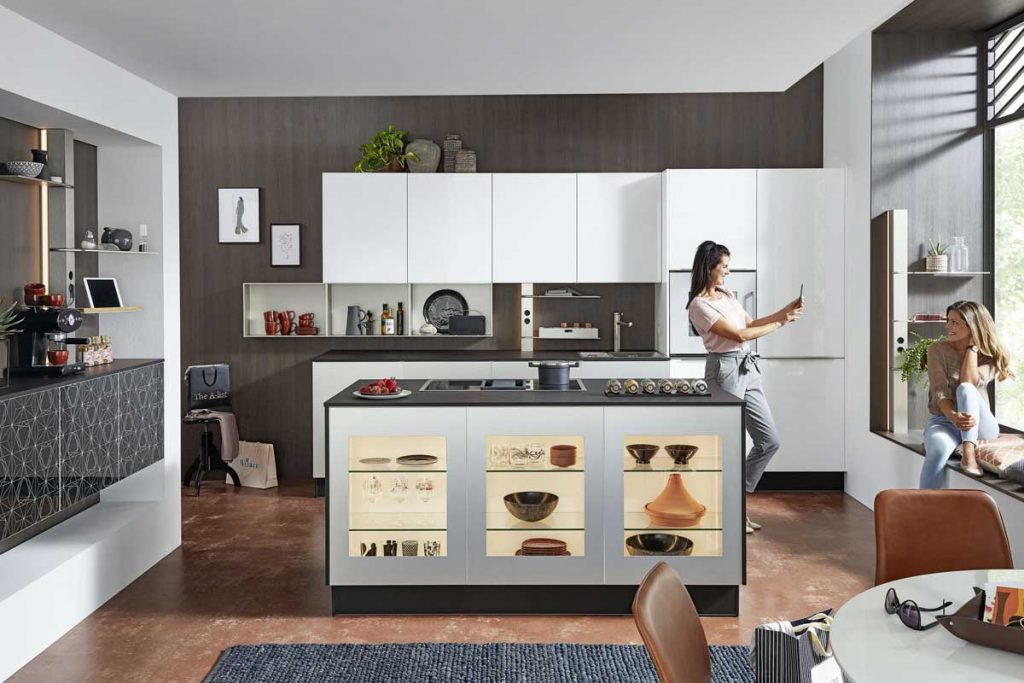 Glass and aluminum are your go-to if you want that timeless aesthetic. And with atelier 7446, functionality and style go hand in hand with the filigree aluminum seen in the shelves, tray holders, and storage boxes. Plus, the neoclassical charm from the Ritzenhoff design captivates that classical elegance.
3. Noblesse Lifestyle in Light Pepper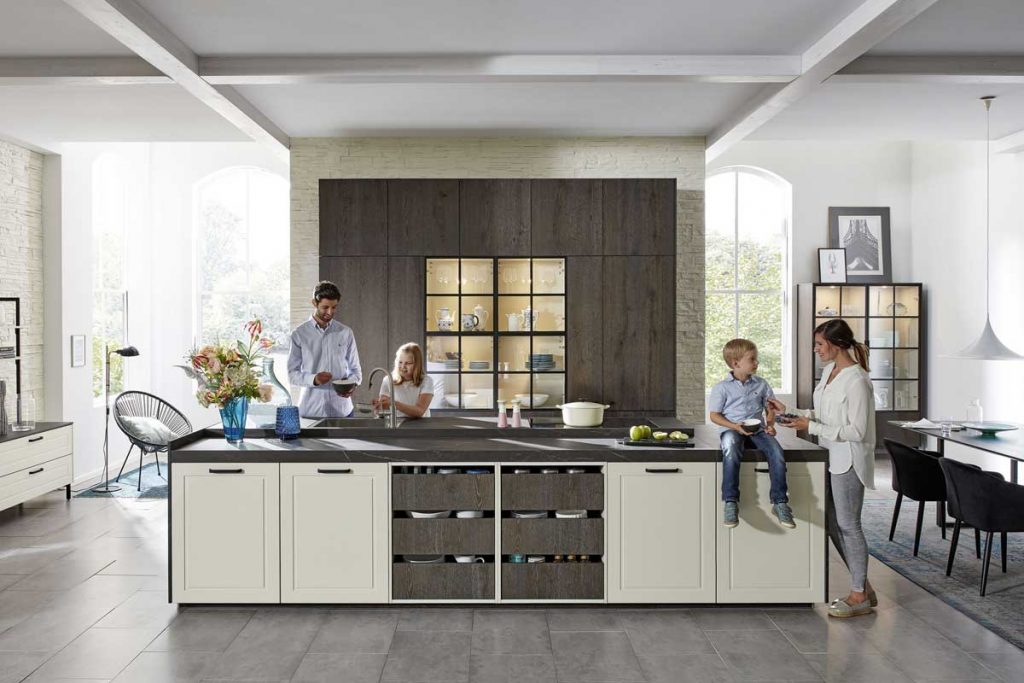 Quality that meets the expectation of the one who owns them. The Nobel S 44469 is gracefully crafted with inspiration from the Belle Epoch style combined with the shade of light pepper for that contemporary aesthetics. Felt mats are also incorporated on the pull outs system to diminish the chances of valuable items slipping.
4. Utility and Kitchen in One Room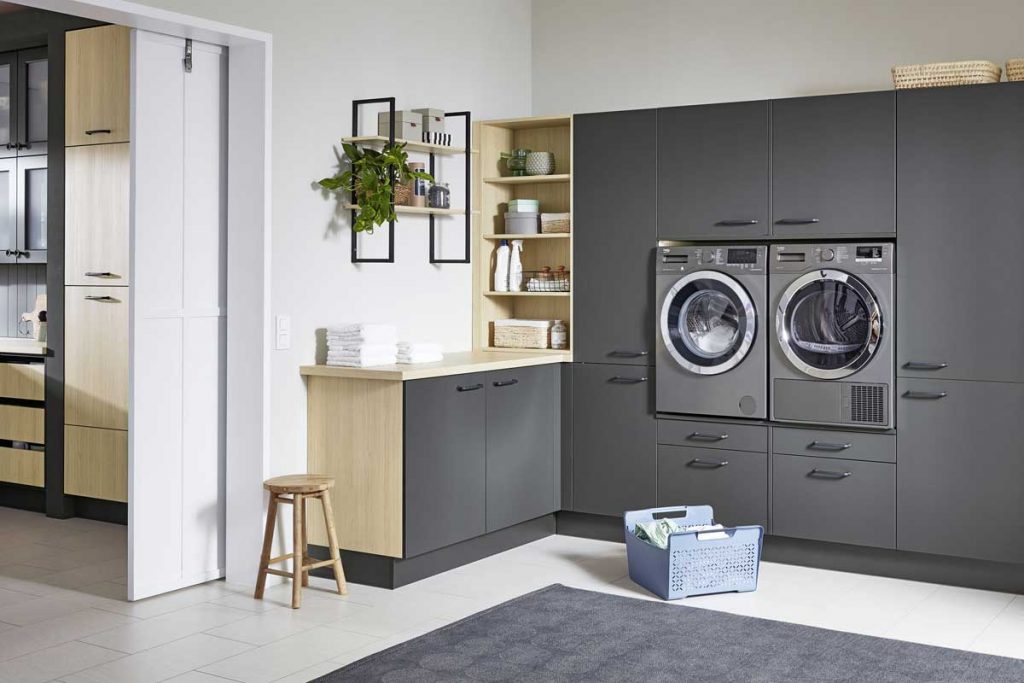 The convenience of being able to cook while simultaneously doing your laundry is like doing all chores in one place with less travel time. No worries with Pur 2646, your kitchen and utility room situated in one room can be made possible with a sliding door to separate them.
If you happen to be against the idea of washing machines in your kitchen then this is your go-to design.
5. Small Space Meets Open-plan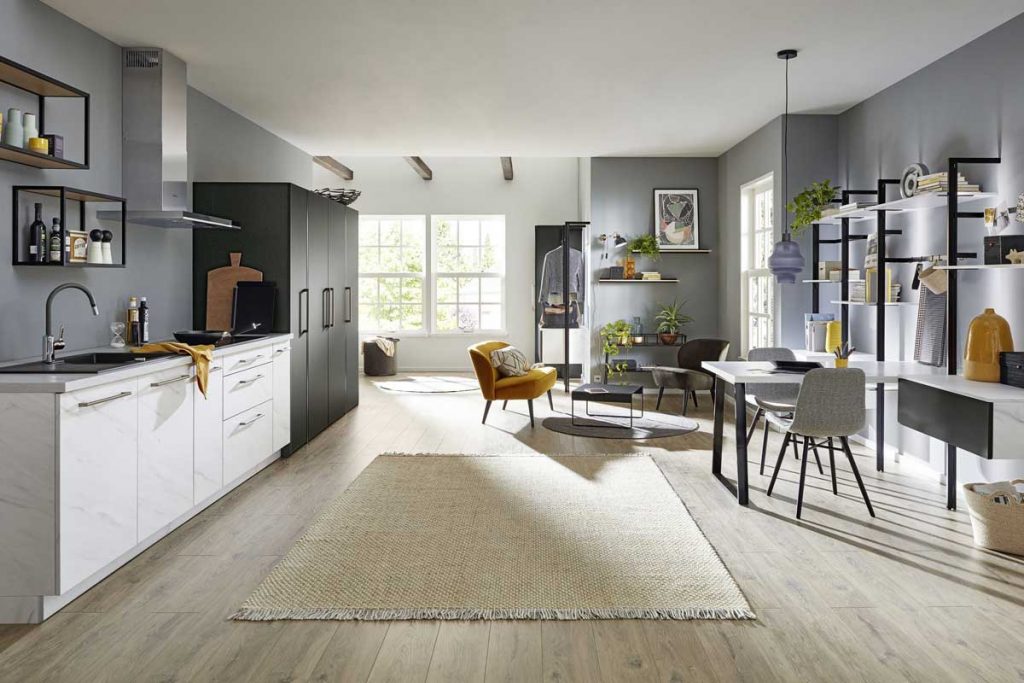 The concept of the open-plan interior is to outsmart your space and cleverly incorporate your needs into your home. With Pur 2646 in graphite black matt creates a multi-functional space to meet every demand. Tall cabinets hide all kitchen appliances and will be shown only when being used.
6. Sandstone Effect with Dark Accentuations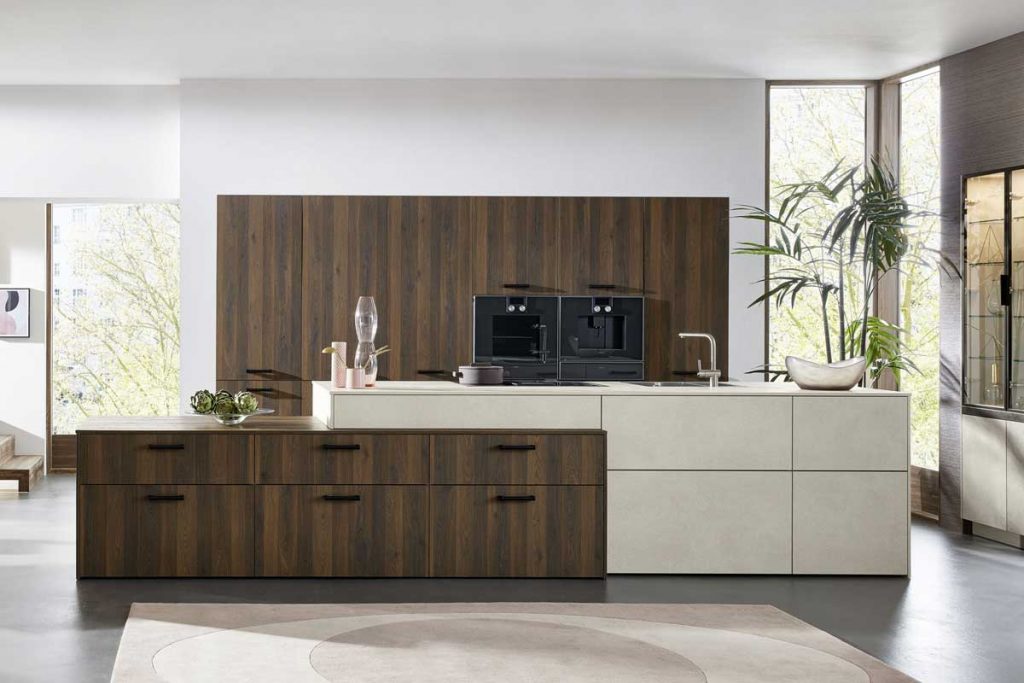 Nothing beats authentic wood features coming together creating a fascinating 3D look and feel. The Riva 2101 mixes Bordeaux oak and glass cabinets to show off your elegant tableware.
7. Marbling their way Into Your Home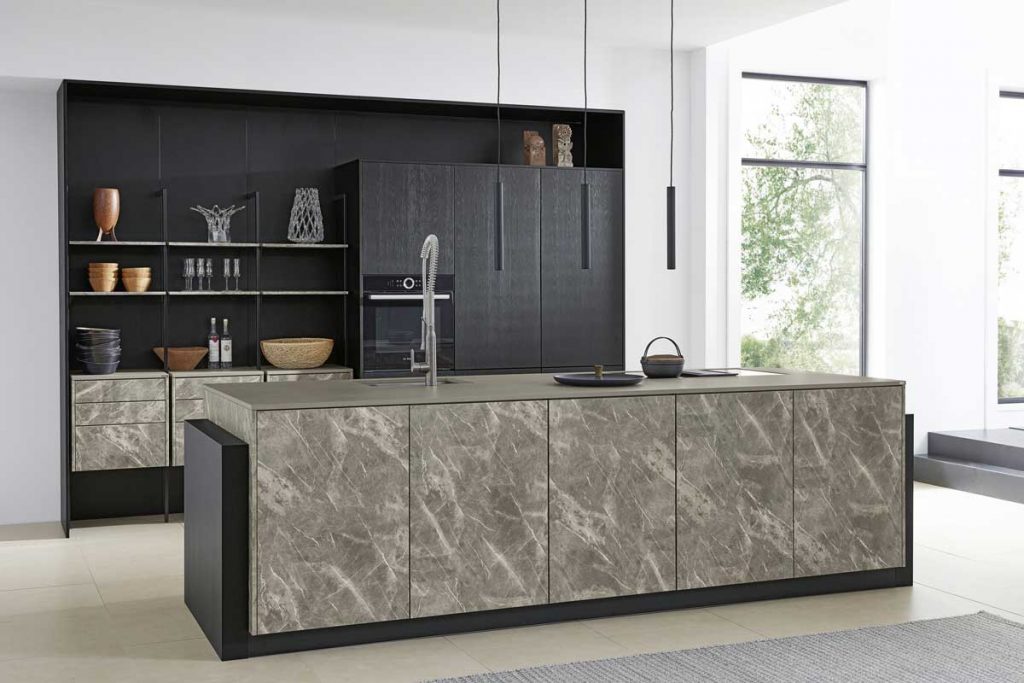 A combination of wood structure and glass marble romano allows you to achieve kitchen aesthetics with timeless extravagance. Cooking never felt better with Smart 4001, the ergonomic access allows practicality to all areas of the kitchen.
8. An Invite to Spontaneous Get-Togethers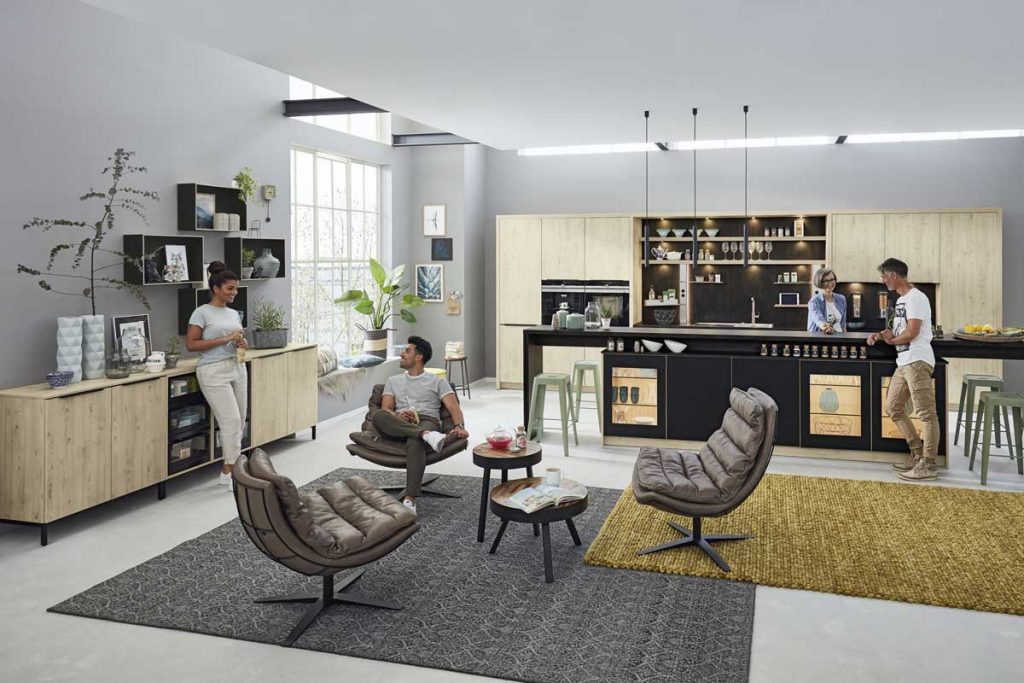 Bonding allows family and friends to get to know each other and what better place to celebrate than the kitchen area. With Top 1576, the contrasting color of deep black with pale timber creates a lightweight feel and the takeaway systems provide the right practicality aiding in your needs for that wonderful spur of moment get-together.
9. Picture Perfect in Black Metal Glazing and King's Oak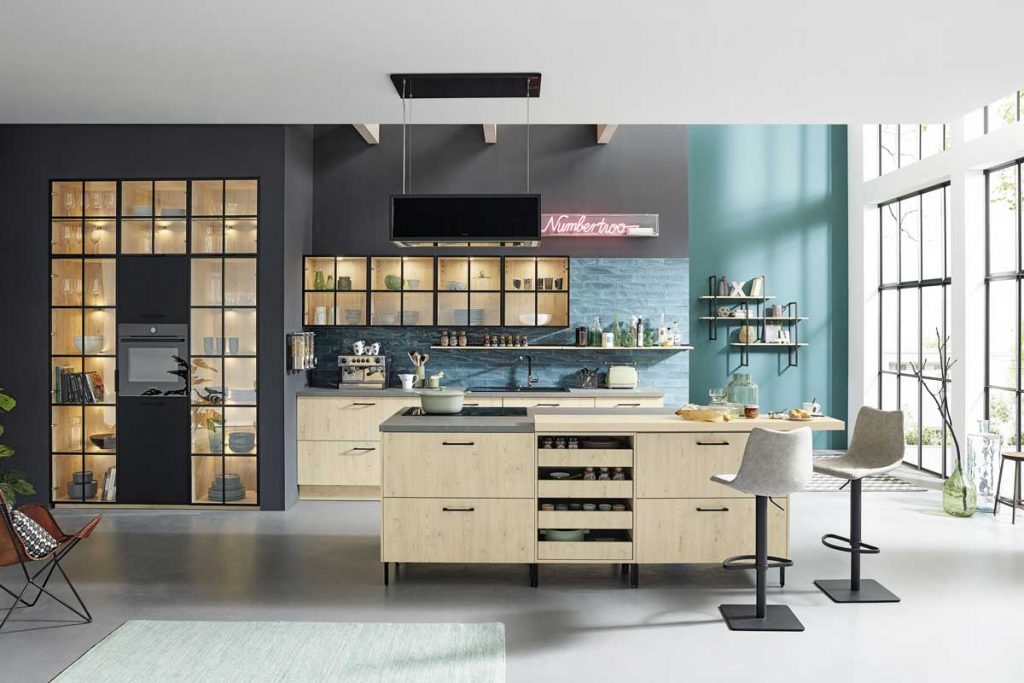 Vibrant urban living perfect for today's generation is best achieved with Pur 2641, the pull-out shelves and takeaway systems create a multifunctional kitchen for a convenient cooking experience.
10. New Found Haven in your Y-Kitchen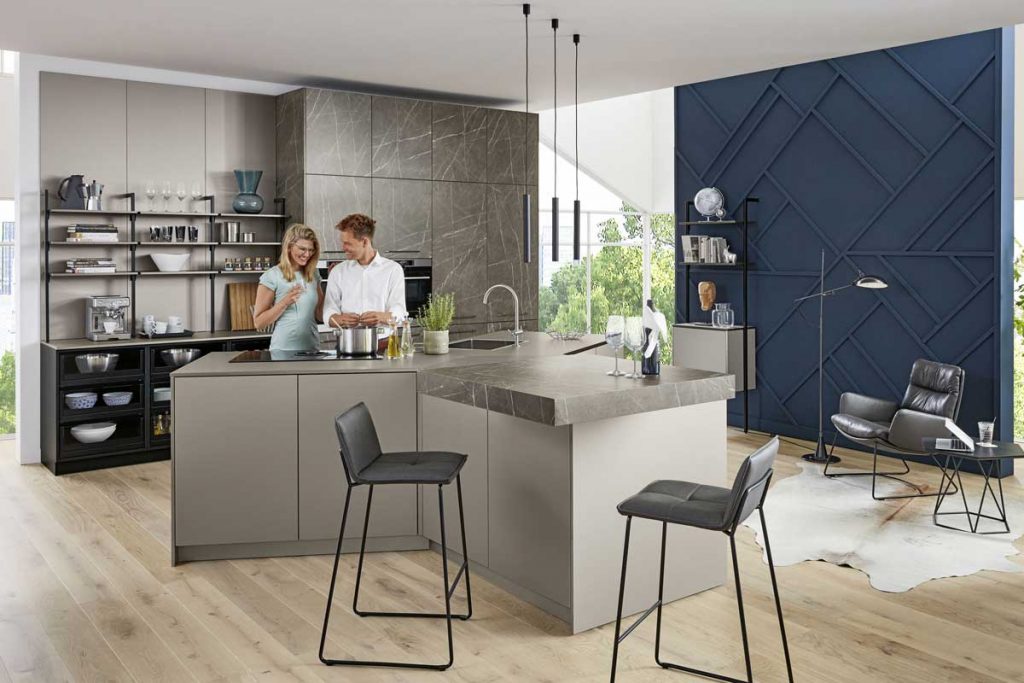 Contemporary kitchens redefining the kitchen scene and bringing new life to your cuisine adventure. With the Top 1601, you could surprise your guest with the y-shaped kitchen island and takeaway system with movable spice storage to spark the inner chef in you.
11. A Family Kitchen in Perfect Graphite Black Velvet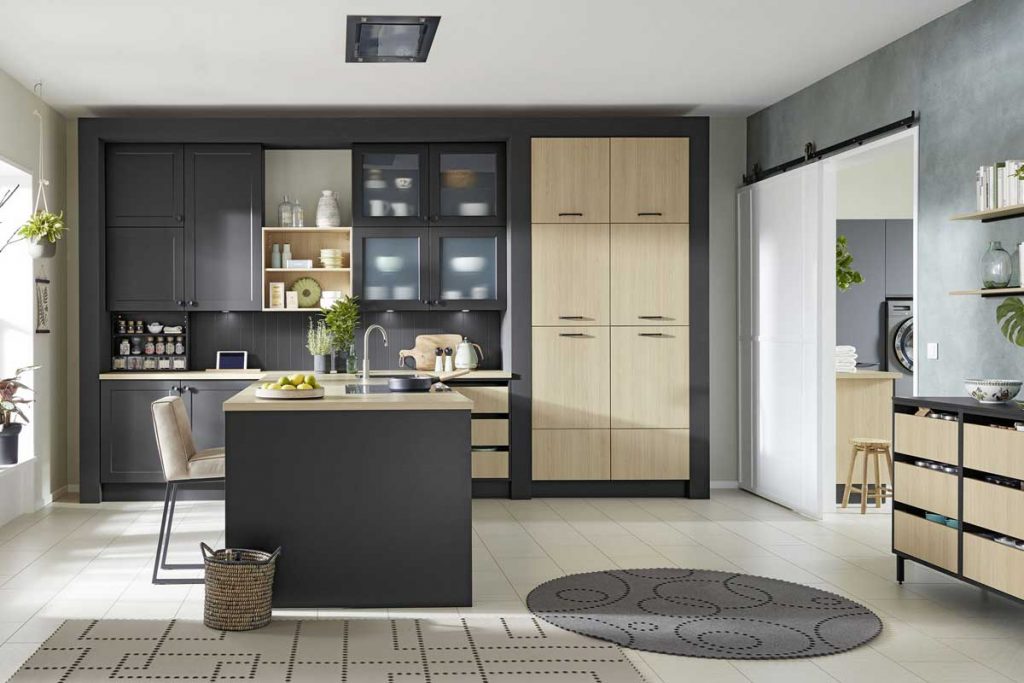 Spacious kitchen but still within reach kitchen tools, York-B 5595 might be the kitchen best suited for your family. With its practical access including soft-close pull-outs and recessed shelf in a combination of wood effect, glass, and dark create a homely comfortable cooking experience.
Over to you…
Ready to experience a kitchen custom-made to your taste and choice? Just leave us a message and we'll be happy to provide you with the new kitchen you deserve.