Let us further get to know the new features in the new kitchen inspirations compilation of Ballerina Kitchens set to be released in 2021. The added new features allow an open and mobile kitchen to cope with the new normal wherein the kitchen can be versatile to every day needs ie. working, cooking, or simply bonding with your loved ones.
Here are the new features:
1. The "FreeMobile" Tool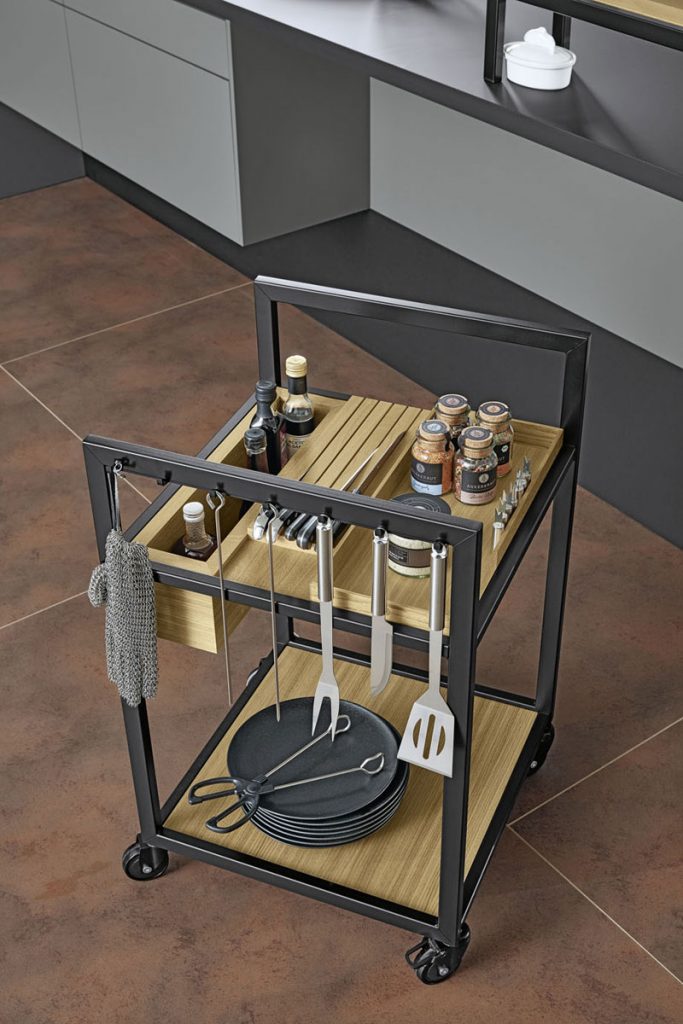 The "FreeMobile" tool allows you to transport your kitchen spices, tools, and more from one place to another for an open and mobile kitchen space. It is a convenient kitchen trolley that has 2 sections equipped to hold light to medium weight kitchen tools.
The "FreeMobile" tool is available in a coated black finish or combination of wood and steel with 4 wheels attached making this tool sturdy and stable to be pushed in your desired location in the kitchen without needing to exert too much force.
2. The "SMART Glas" Kitchen Front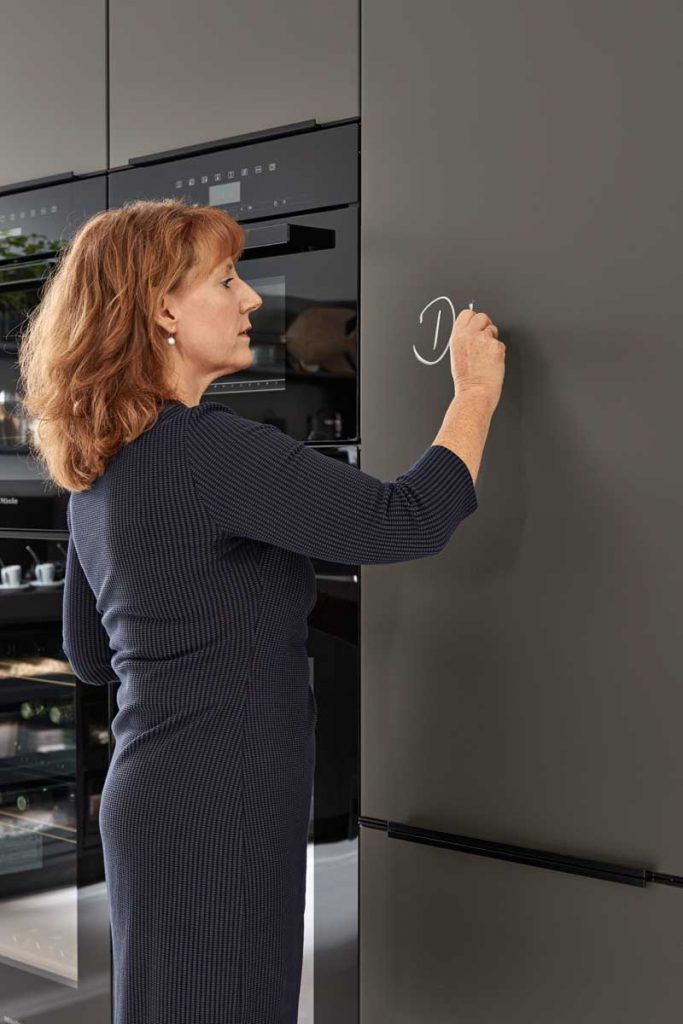 The stunning "SMART Glas" kitchen front is not only an eye-catch in the kitchen but also a practical board to be written on. It is the perfect combination of aesthetic appeal with astonishing robustness.
3. The Floating Shelves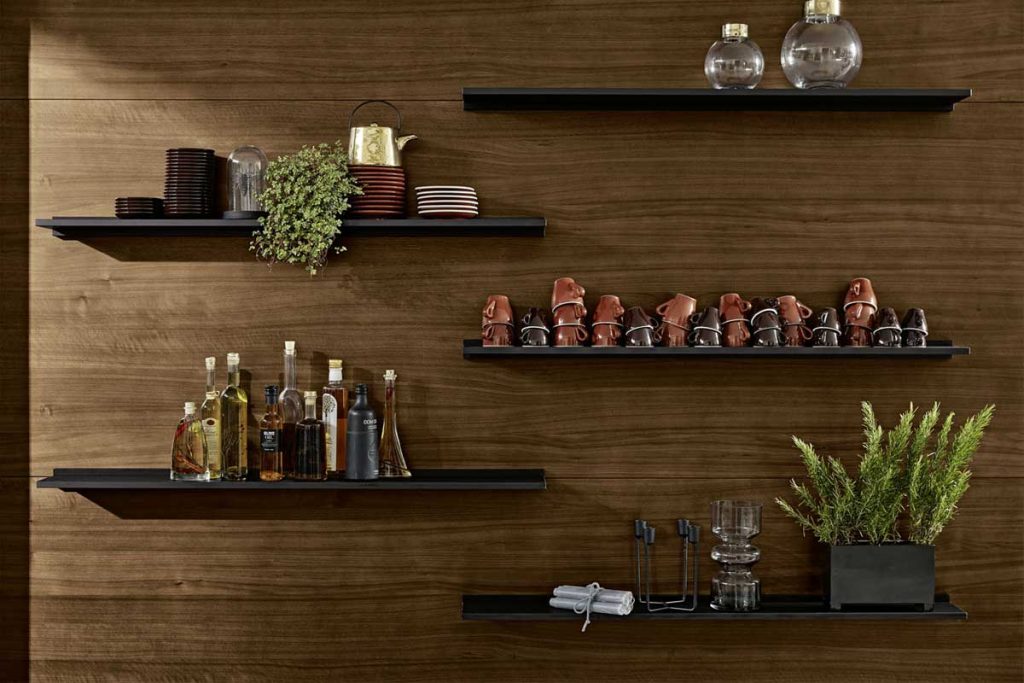 No more bare walls with the floating shelves as additional storage for your trinkets and other kitchen tools that need to placed in an accessible and easy to spot location. It also provides an elegant appeal to any kitchen.
4. The TakeAway Boxes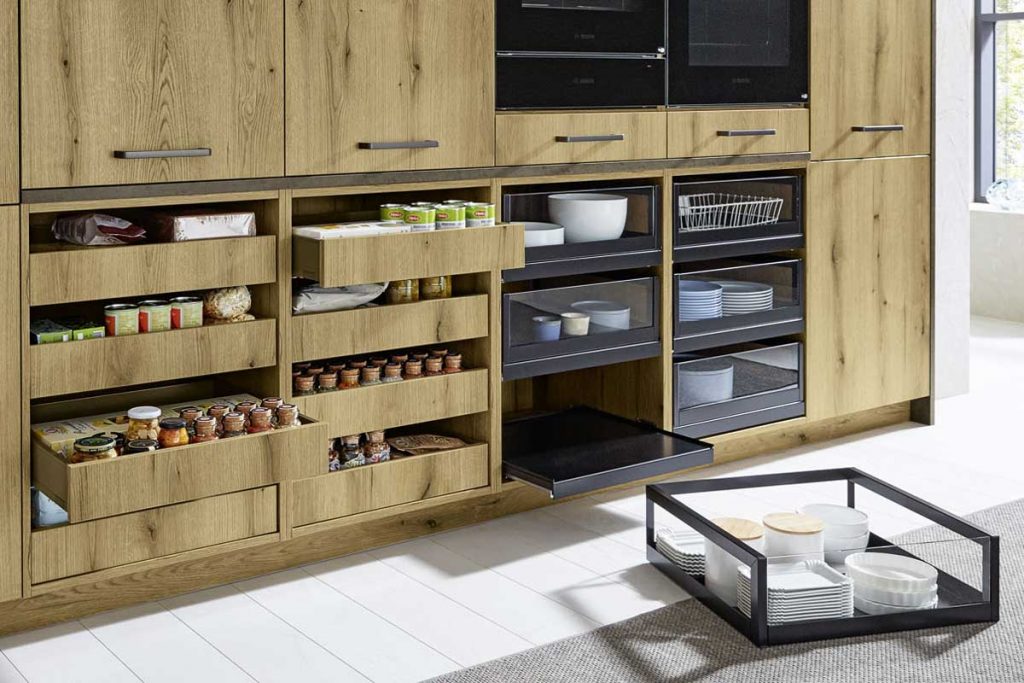 The TakeAway boxes are here to stay 'til 2021. It is a convenient kitchen tool that allows kitchen spices, crockery, and more to be transported per boxes for an organised cooking experience.
It comes in wood crate design or a steel and glass combo suitable to almost any kitchen design.
5. The "FreeBridge" Tool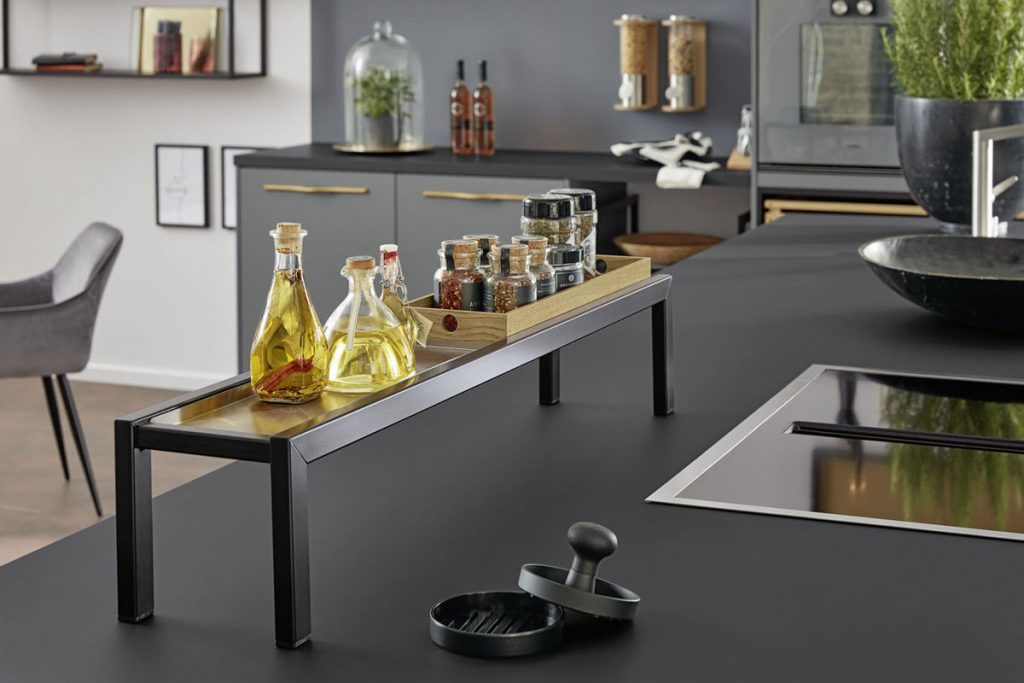 The "FreeBridge" tool can be used to store spices available in plain sight or to hold gadgets like your tablet, iPad, or smartphone for when you are watching and following a cooking tutorial.
6. Dedicated Vacuum Robot Garage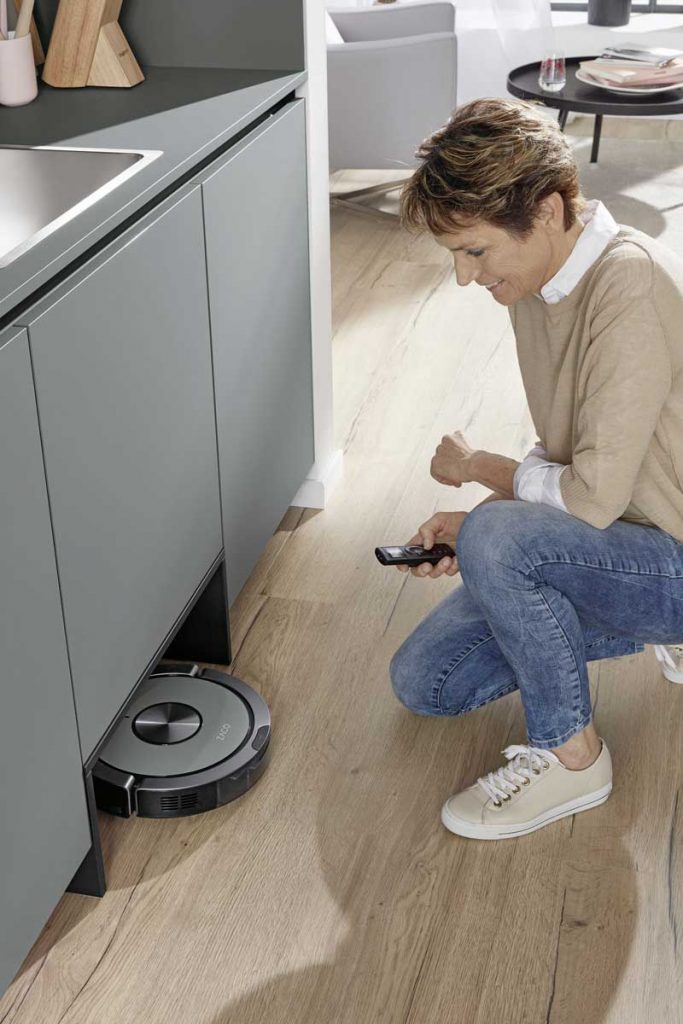 If you have embraced smart cleaning like most of us, you sure are familiar with a robot vacuum cleaner. In this design, a dedicated vacuum robot garage is integrated accordingly to keep your kitchen clean and dust-free. It is like a resting area for your Roomba when the battery is low and needs recharging.
7. Dedicated Dining Table Integrated in the Gourmet Island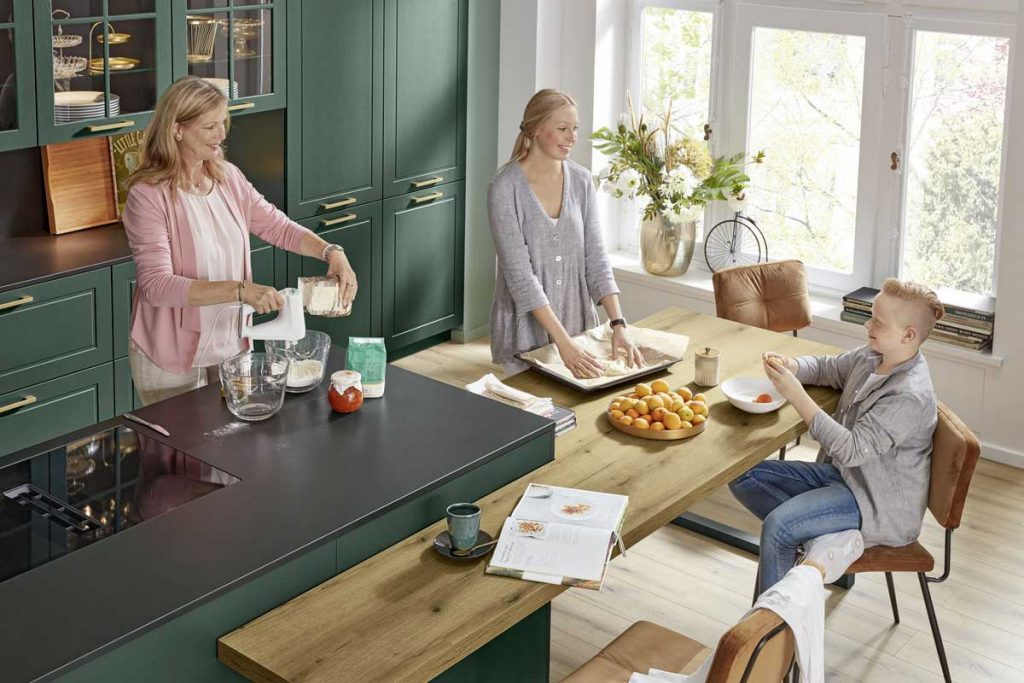 A dedicated dining table integrated into your gourmet island allows you to enjoy both home and work life with enough space for your everyday needs. It is a nice addition to your kitchen island that offers comfort height work surface.
8. Corner Bench Pick-Up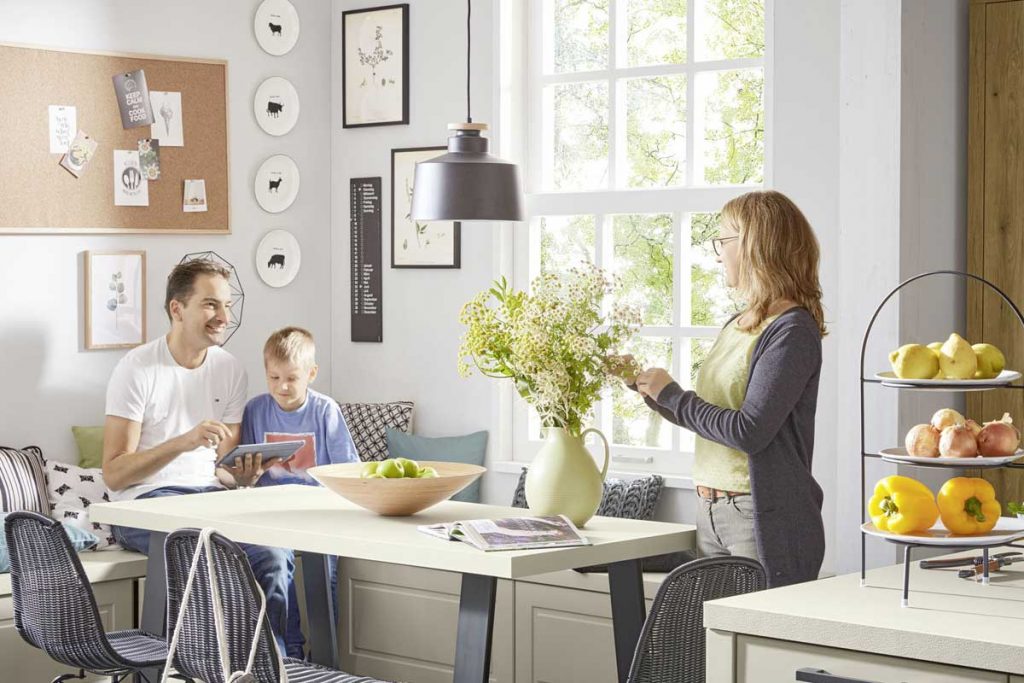 Integrating a bench pick-up in your kitchen setup allows you to have the right place to bond if your place is more rectangular and narrow or just to fully optimise your corner space and enjoy the scenery of the window.
It can be a good place to relax, read a book, and just rest up after you are done cooking. Or can also be the perfect place for your loved ones or guests to mingle while waiting.
9. Lift-Up Door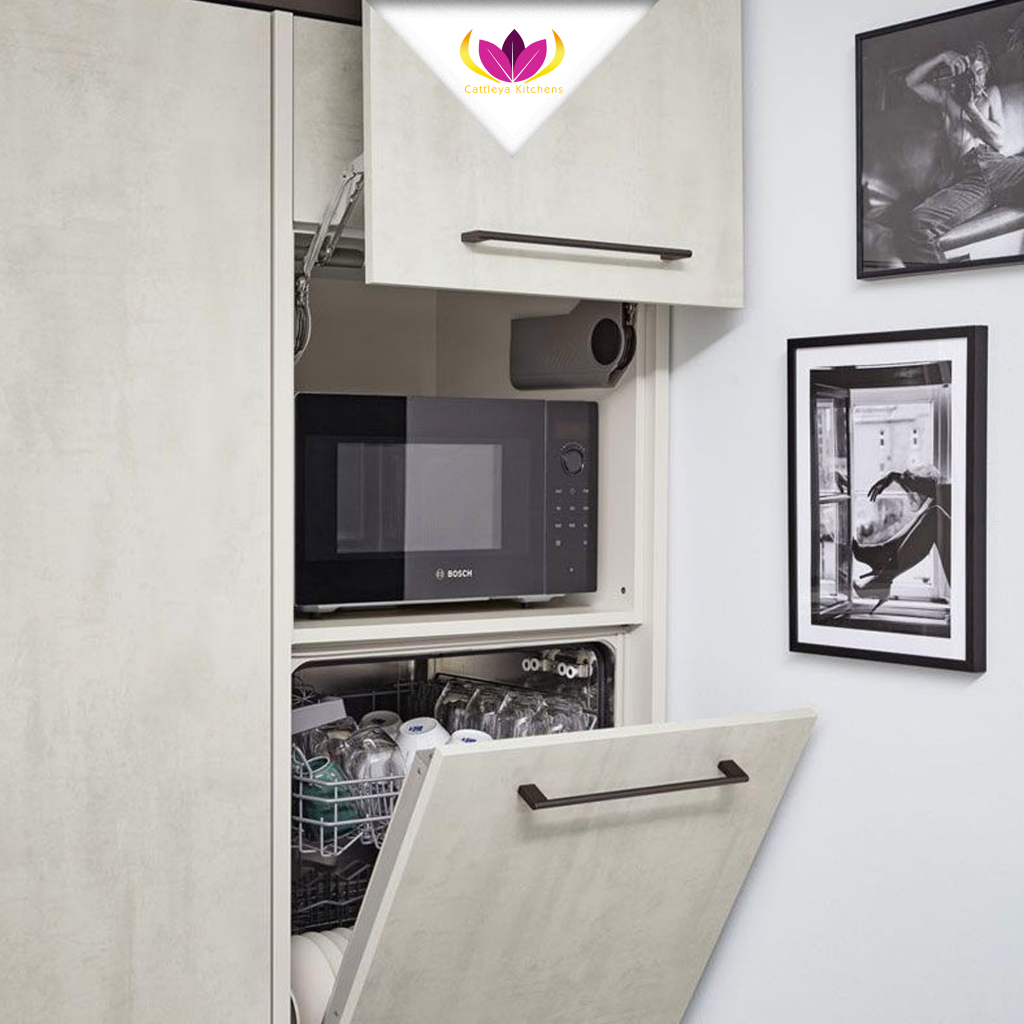 The lift-up door design is made specifically for small spaces that want to explore clever storage solutions to fully optimise the kitchen space.
The design enables you to strategically open your kitchen cupboard without comprising your cooking space and also to avoid accidental bumps.
10. Personal Vanity Space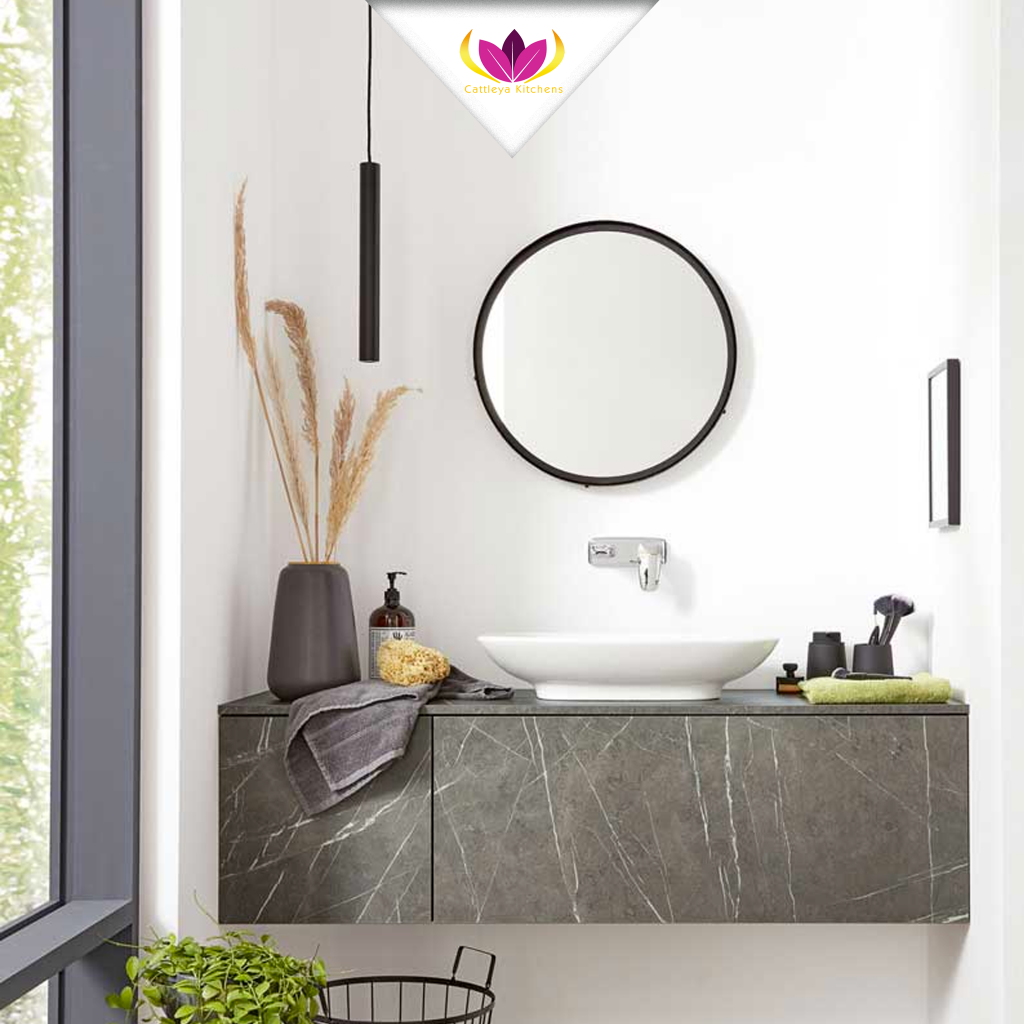 When space is limited, enough clever design is required to integrate all you need in a home. Adding a personal vanity space alongside your kitchen design with just a wall to separate it allow you to have an instant spacious powder area/washroom.
These convenient new additions are definite must-haves in your kitchen to fully achieve that mobile and open cooking area.
Over to you…
Ready to experience convenient cooking with the right kitchen tools installed? Send us a message and let us start planning your dream kitchen together.