Continuation feature of new kitchen designs from Ballerina Kitchens presents Top 1606. Top 1606 kitchen design delivers a timeless yet modern kitchen style perfect for a small to medium-sized family.
The perfect combination of light tones achieved with the classic oak and rich brown in concrete look is your closest way to hugging Mother Nature at the comfort of your kitchen.
Get to know more about Top 1606 kitchen design and see its amazing features:
1. Handy Takeaway Boxes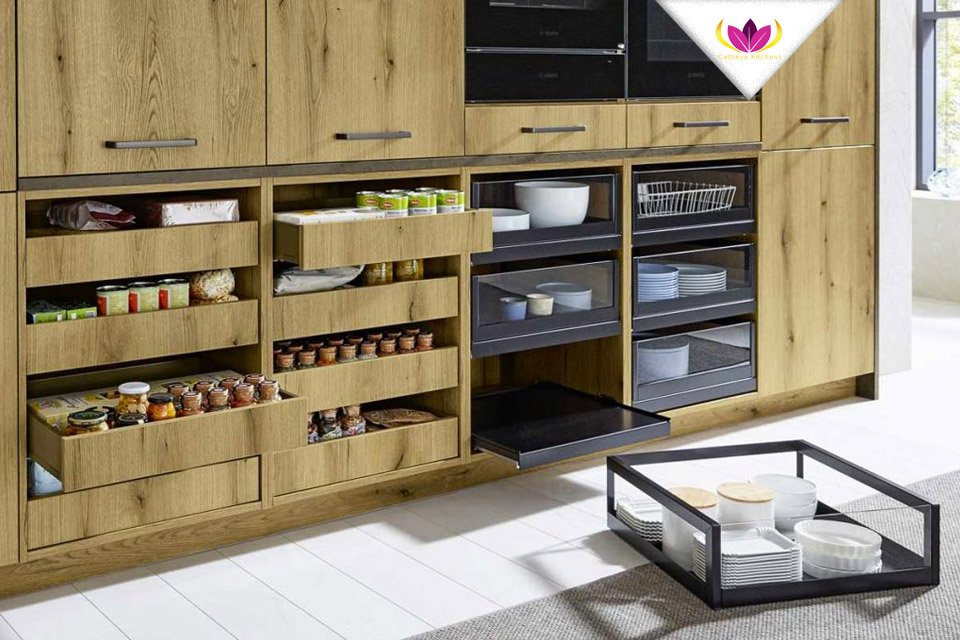 Being able to take out your drawers and bring them wherever you need lessens travel time from your storage and focuses more on cooking.
Have all your spices or kitchen tools within reach and integrate your kitchen with the handy takeaway boxes.
2. Blend your Classic Oak and Rich Brown tones with some Black Kitchen Fixtures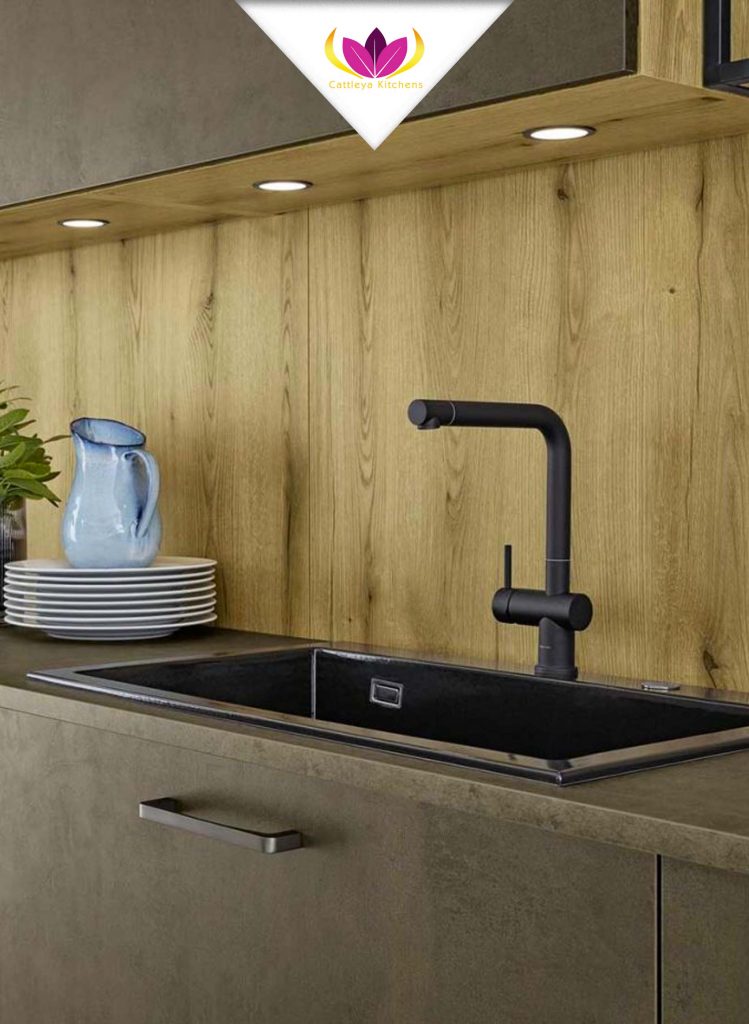 The black finish sink and tap match well with the classic oak kitchen front. It is your timeless and modern kitchen design that exudes comfort in all its form.
Be sure to choose a kitchen sink that is durable, hard-wearing, and can withstand time to ensure a lifetime guarantee on your investments.
3. Dedicated Single Wall Full of Storages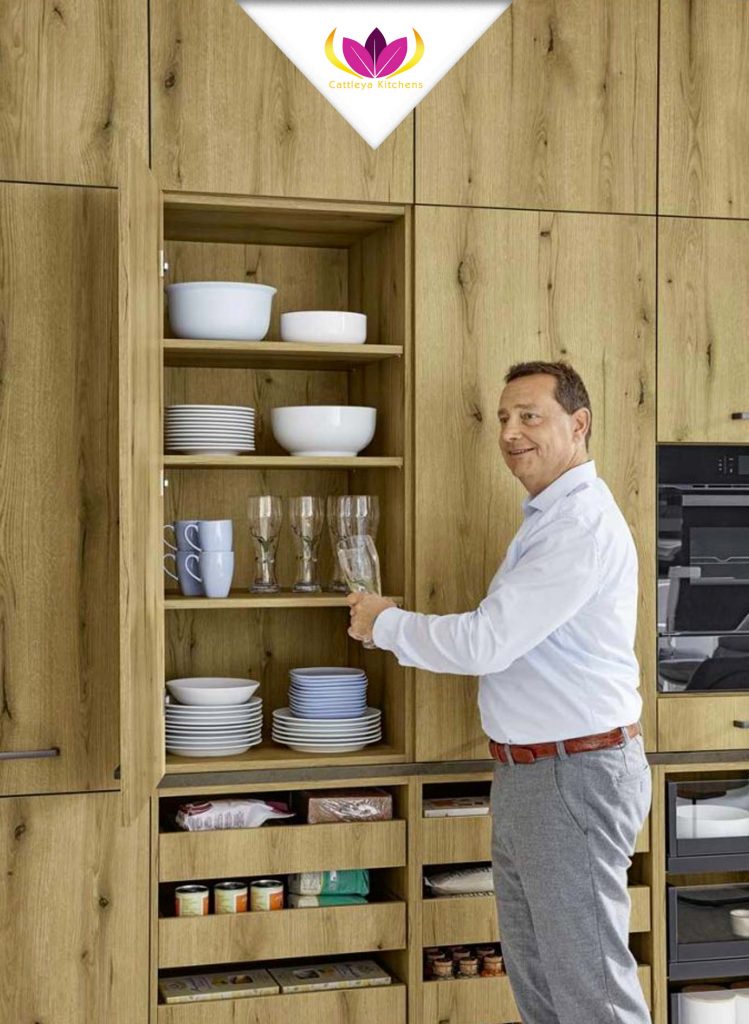 Dedicate a side of your wall as your kitchen storage and have storage possibilities to house all your supplies, crockery, and even kitchen appliance.
The good thing about having dedicated single wall storage allows you to have various sizes of cabinets and drawers to optimise well your available space.
4. Dining Area in the Middle of the Kitchen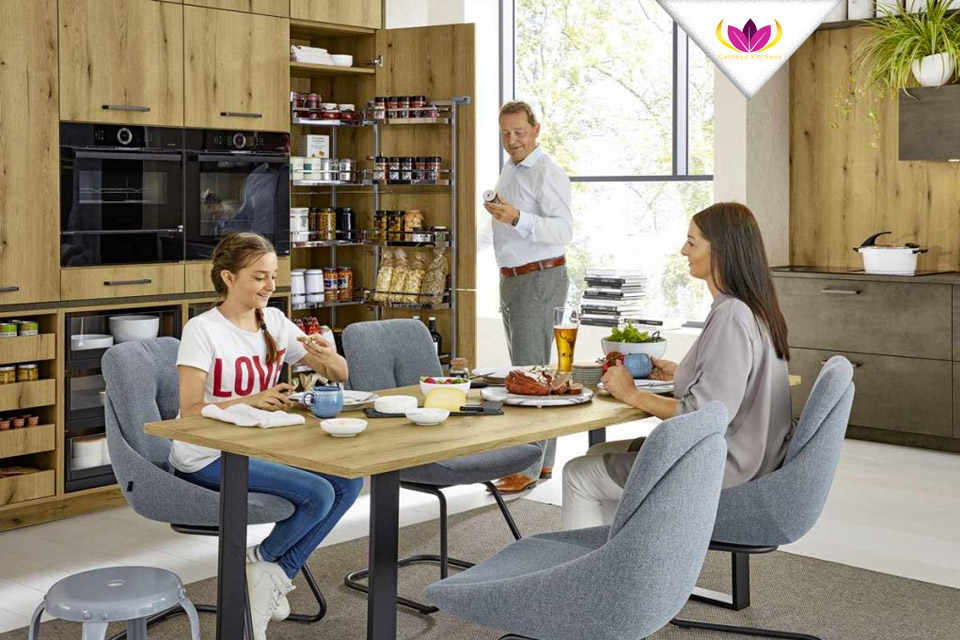 The dining table designed in the middle of the kitchen invites you to a spontaneous gathering and bond over a delicious meal.
The dining table in the middle is flexible to be used as a place to work perfectly for the new work setup or just more space for when you're preparing a meal.
To fully view this kitchen design, here is the full photo compilation of Top 1606 kitchen design.
Over to you…
Ready to experience a classic oak matched well with rich brown tones in your kitchen? Book an appointment and allow us to achieve your dream kitchen together. Happy cooking!