Continuation feature of new kitchen designs from Ballerina Kitchens presents York-B 5595. A kitchen perfectly designed to bring the family closer together through organised comfort and homeliness.
It boasts many design ideas to allow easy manoeuvre in the kitchen with just the right amount of storage space. Get to know York-B 5595 kitchen design well and see the best recipe for a family kitchen:
1. Smartly Planned: Washing and Cooking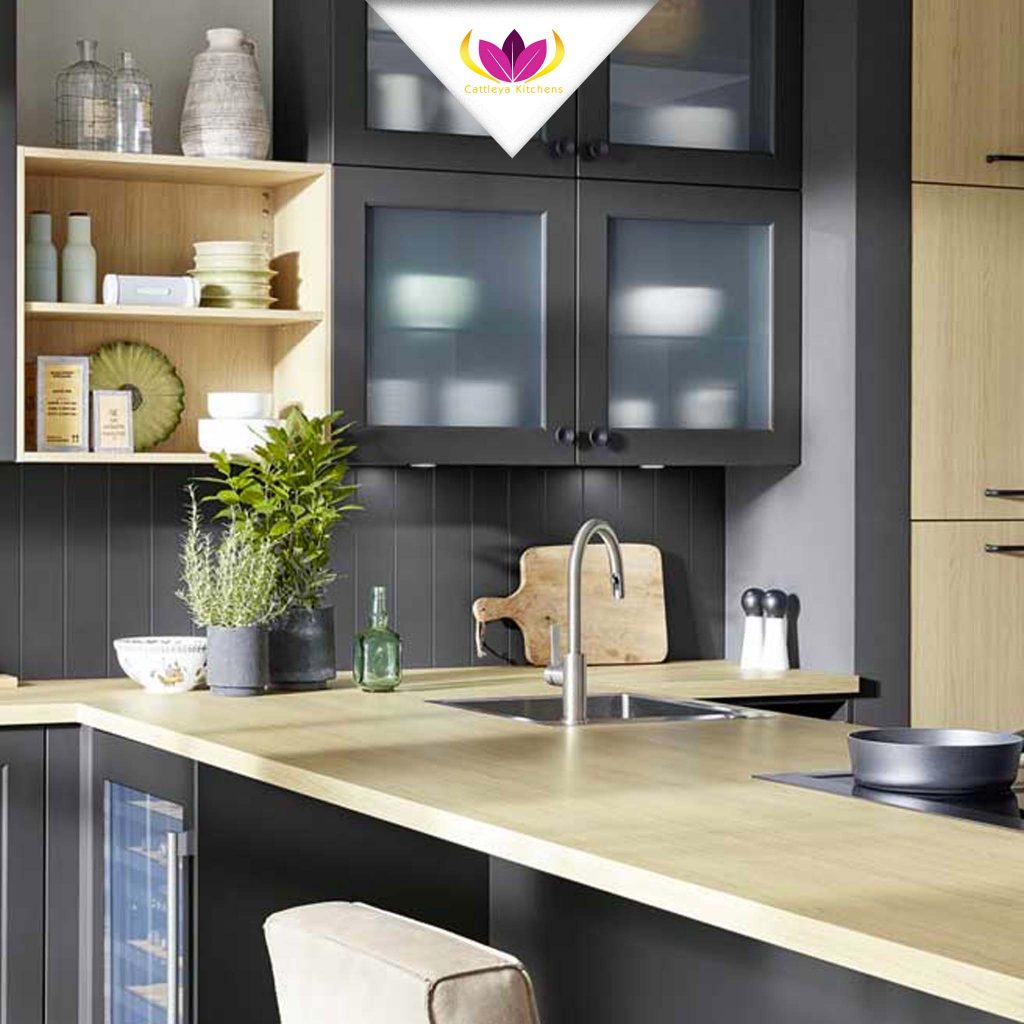 Kitchen sink built near your cooking area for quick washing and prepping kitchen experience. It features almost an arms-length space between the sink and the cooktop enough to place your chopping board allowing a faster convenient cooking experience.
2. T-shaped for Small Kitchens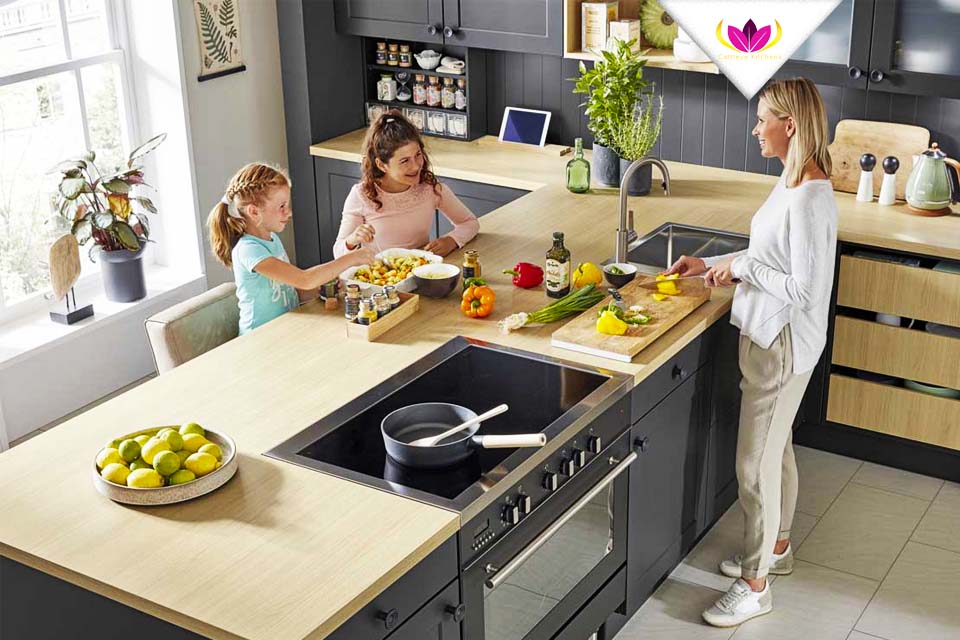 To fully maximise your small kitchen space, a T-shaped kitchen with a complete set of induction hob and oven ready for everyday baking and cooking needs.
It provides you with enough space for other people to help you without causing blockage to your cooking space thus creating the perfect kitchen workflow.
3. Open Shelving for Trinkets and Most Used Kitchen Tools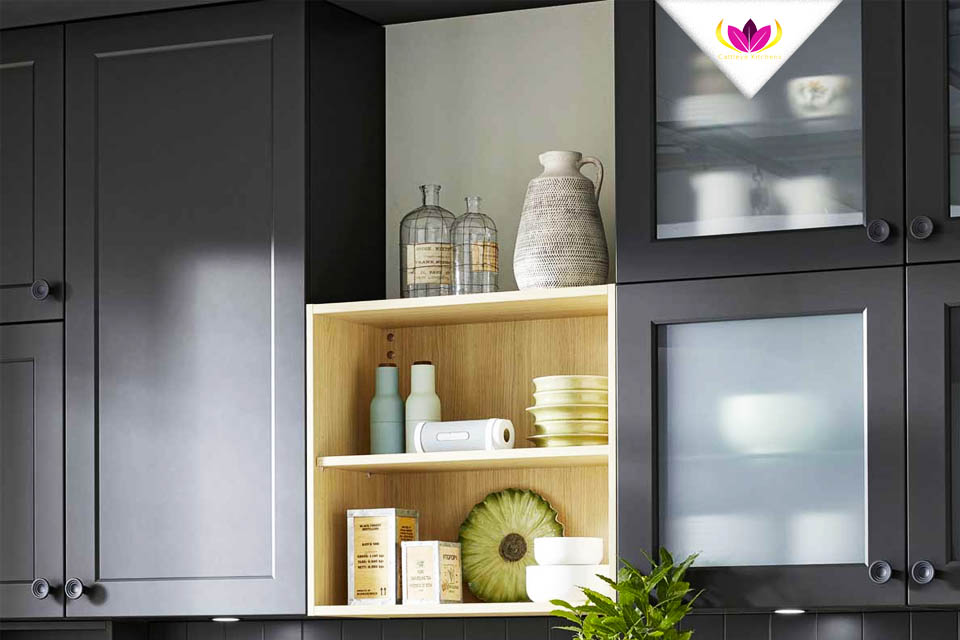 The open shelving recess shelves allow easy access to your most-used kitchen spices/tools. It can also be used to showcase your trinkets to add that nice touch of homeliness into your kitchen.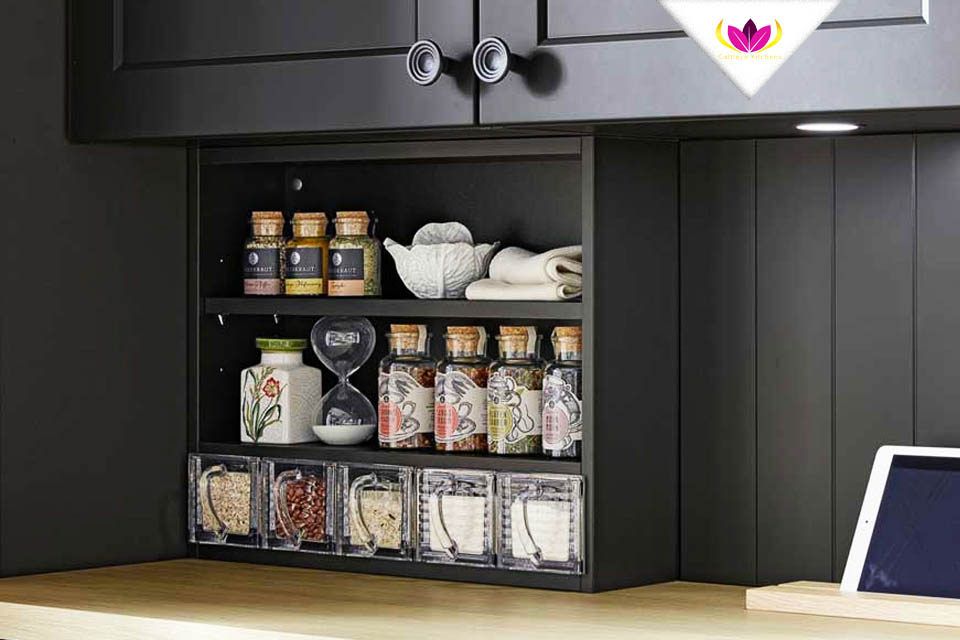 It comes in varying numbers of shelves depending on your needs just be sure to provide this information with us while working together in creating your dream kitchen.
4. Dedicated iPad/Tablet Holder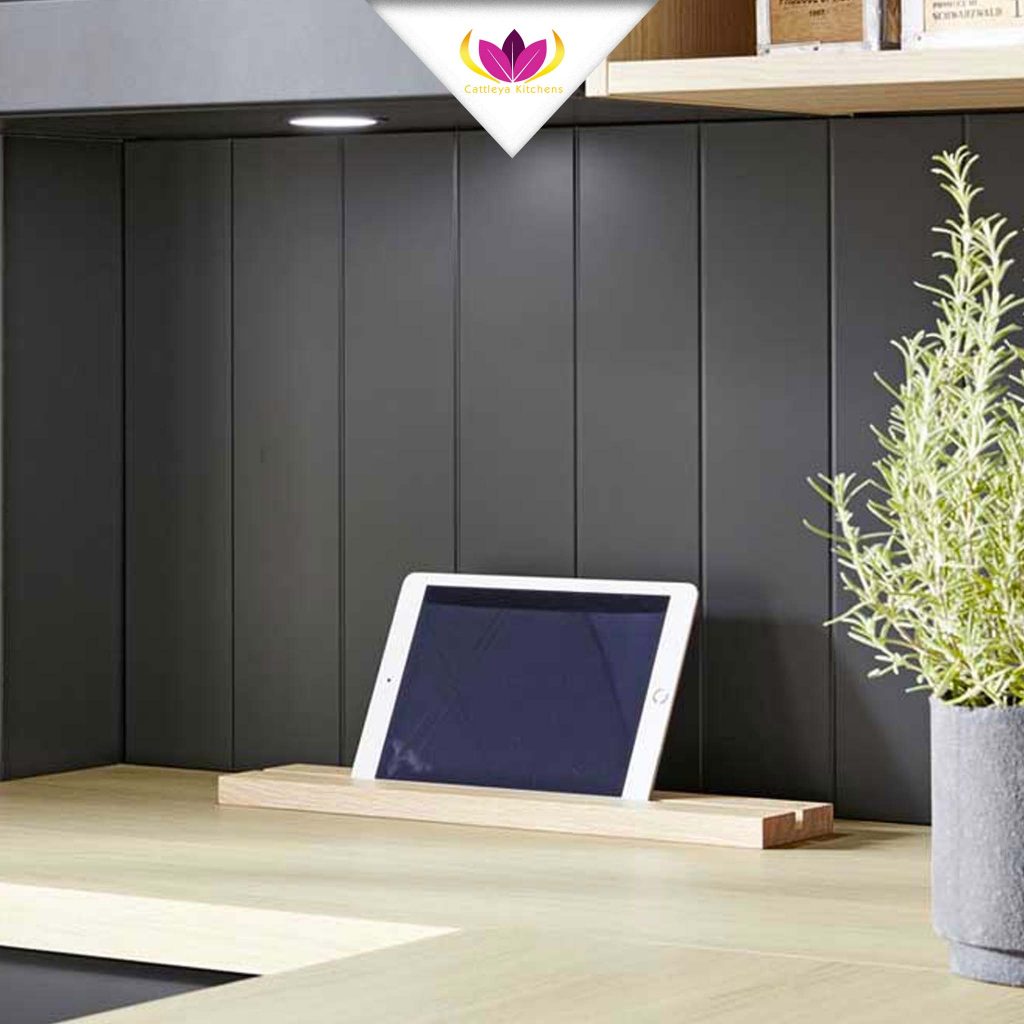 Trying a recipe while cooking is made easy with this dedicated iPad/tablet holder. It allows you to play your video recipe on your iPad to be placed just beside you to allow watching and cooking simultaneously.
Or a systematic take on having a warm family bonding with the kids helping you via instructing you with the cooking instruction and you prepping the meal. Or just let them watch so you can cook your meal in peace.
To fully view this kitchen design, here is the full photo compilation of the York-B 5595 kitchen design.
Over to you…
Ready to experience a smartly arranged small spaced kitchen? Just visit our showroom and allow us to achieve your dream kitchen together. Happy cooking!