Immuno-Boosting Snacks:
Classes have resumed last week across the UK with new school regulations to ensure the safety of the kids during this pandemic. With a week passed, Dr. Shamez Ladhani, consultant epidemiologist, from Public Health England said: "This is the largest study of its kind in the country and suggests attending preschool and primary school brings no additional risk to either staff or students.
Aside from teaching your kids how to fight the spread of the COVID-19 virus; here are delectable snack ideas that are equal parts nutritious and yummy to boost the immune system of your kids during this time.
1. Healthy Instant Strawberry Banana Frozen Yogurt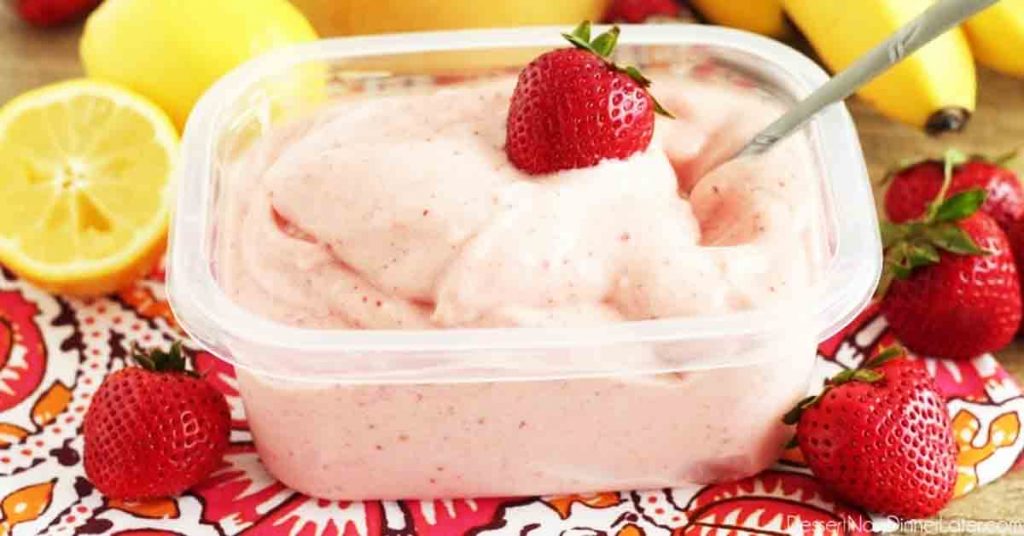 Did you know, yogurts can stimulate your immune system. With its probiotics component, you are sure to have your kids eating healthy with a boosted immune system. Just be sure to use only low-sugar or no-added-sugar yogurt to fully enjoy its effects.
Ingredients
– 2 cup strawberries, frozen, unsweetened
– 3 medium banana
– 3 tablespoon honey
– 1/2 cup Greek yogurt, plain
– 1 tablespoon lemon juice


Instructions
1. Place all ingredients into a food processor or blender.
2. Blend until smooth, stopping to scrape the sides as needed.
3. Serve immediately for a soft-serve texture, or pour into a freezer safe 4. container with a lid and freeze for 3 to 4 hours before serving.

Healthy Instant Strawberry Banana Frozen Yogurt
2. Easy Roasted Squash Macaroni & Cheese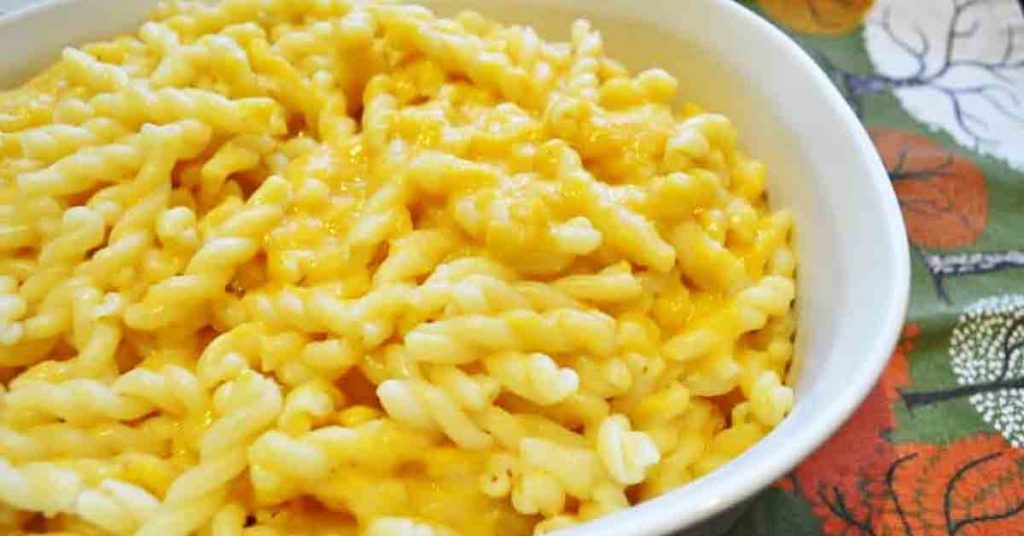 Did you know, squash has various types which offer various types of nutrients to keep your body healthy. For this recipe, acorn squash was used which contains folate, calcium, magnesium, and potassium that help promote health in various ways.
Ingredients
– 750 g bite-size pasta (we used macaroni noodles, but you could use corkscrew, penne or something similar), cooked al dente and drained
– 1 acorn squash, roasted (see note)
– 3 cups shredded cheese (I used a combination of sharp cheddar, parmesan and mozzarella)
– 1 cup milk
– 1 cup chicken broth
– 2 tbsp butter
– 1 tsp (or more) garlic powder
– 1 tsp dry mustard
– freshly ground pepper to taste


Instructions
1. In a large stock pot over medium heat, combine the roasted squash, butter, chicken broth, milk, garlic powder, dry mustard, and pepper. Stir constantly while heating (for approx. 5-10 minutes).
2. Remove from heat and blend all of the ingredients by either transferring to a blender or food processor and blending until smooth, or using an immersion hand-held blender and blending right in the pot until smooth. Once blended, add the sauce back into the pot, and slowly add the cheese, mixing constantly until all of the cheese is melted.
3. Add cooked pasta and gently stir until coated with the sauce. Transfer macaroni and cheese into a large serving dish and allow to cool for a few minutes prior to serving.


Notes
Note: To roast the acorn squash, cut it in half, scoop out the middle (seeds etc.) and discard, drizzle olive oil on top and sprinkle with salt, pepper and garlic powder. Roast in oven at 400 degrees for 40-50 minutes, or until golden brown on top and flesh is soft and easy to scoop out.

Easy Roasted Squash Macaroni & Cheese
3. Vegetable Garlic Fried Rice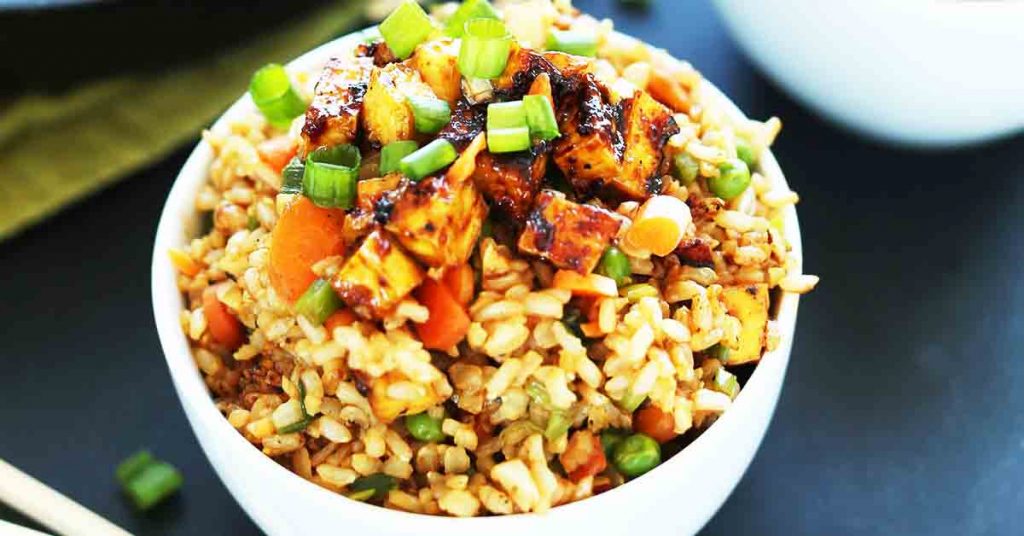 Did you know, garlic improves cholesterol levels which may lower the risk of heart disease. It is packed with other nutrients like vitamin B6, manganese, selenium, and many more to help keep your body healthy.
Ingredients
US Customary – Metric


RICE + VEGETABLES
– 1 cup extra-firm tofu* (8 ounces yields ~1 cup)
– 1 cup long- or short-grain brown rice* (rinsed thoroughly in a fine mesh strainer)
– 4 cloves garlic (minced)
– 1 cup chopped green onion
– 1/2 cup peas
– 1/2 cup carrots (finely diced)


SAUCE
– 3 Tbsp tamari or soy sauce (plus more for veggies + to taste)
– 1 Tbsp peanut butter
– 2-3 Tbsp organic brown sugar, muscovado sugar, or maple syrup
– 1 clove garlic (minced)
– 1-2 tsp chili garlic sauce (more or less depending on preferred spice)
– 1 tsp toasted sesame oil (optional // or sub peanut or avocado oil)


Instructions
1. Preheat oven to 400 degrees F (204 C) and line a baking sheet with parchment paper (or lightly grease with non-stick spray).
2. In the meantime wrap tofu in a clean, absorbent towel and set something heavy on top (such as a cast iron skillet) to press out the liquid.
3. Once the oven is preheated, dice tofu into 1/4-inch cubes and arrange on baking sheet. Bake for 26-30 minutes. You're looking for golden brown edges and a texture that's firm to the touch. The longer it bakes, the firmer and crispier it will become, so if you're looking for softer tofu remove from the oven around the 26-28 minute mark. I prefer crispy tofu, so I bake mine the full 30 minutes. Set aside.
4. While the tofu bakes prepare your rice by bringing 12 cups of water to a boil in a large pot. Once boiling, add rinsed rice and stir. Boil on high uncovered for 30 minutes, then strain for 10 seconds and return to pot removed from the heat. Cover with a lid and let steam for 10 minutes*.
5. While rice and tofu are cooking, prepare sauce by adding all ingredients to a medium-size mixing bowl and whisking to combine. Taste and adjust flavor as needed, adding more tamari or soy sauce for saltiness, peanut butter for creaminess, brown sugar for sweetness, or chili garlic sauce for heat.
6. Once the tofu is done baking, add directly to the sauce and marinate for 5 minutes, stirring occasionally.
7. Heat a large metal or cast iron skillet over medium heat. Once hot, use a slotted spoon to scoop the tofu into the pan leaving most of the sauce behind. Cook for 3-4 minutes, stirring occasionally, until deep golden brown on all sides (see photo). Lower heat if browning too quickly. Remove from pan and set aside.
8. To the still hot pan add garlic, green onion, peas and carrots. Sauté for 3-4 minutes, stirring occasionally, and season with 1 Tbsp (15 ml) tamari or soy sauce (amount as original recipe is written // adjust if altering batch size).
9. Add cooked rice, tofu, and remaining sauce and stir. Cook over medium-high heat for 3-4 minutes, stirring frequently.
10. Serve immediately with extra chili garlic sauce or sriracha for heat (optional). Crushed salted, roasted peanuts or cashews make a lovely additional garnish. Leftovers keep well in the refrigerator for 3-4 days, though best when fresh. Reheat in a skillet over medium heat or in the microwave.

Vegetable Garlic Fried Rice
4. Breakfast Egg Cups Recipe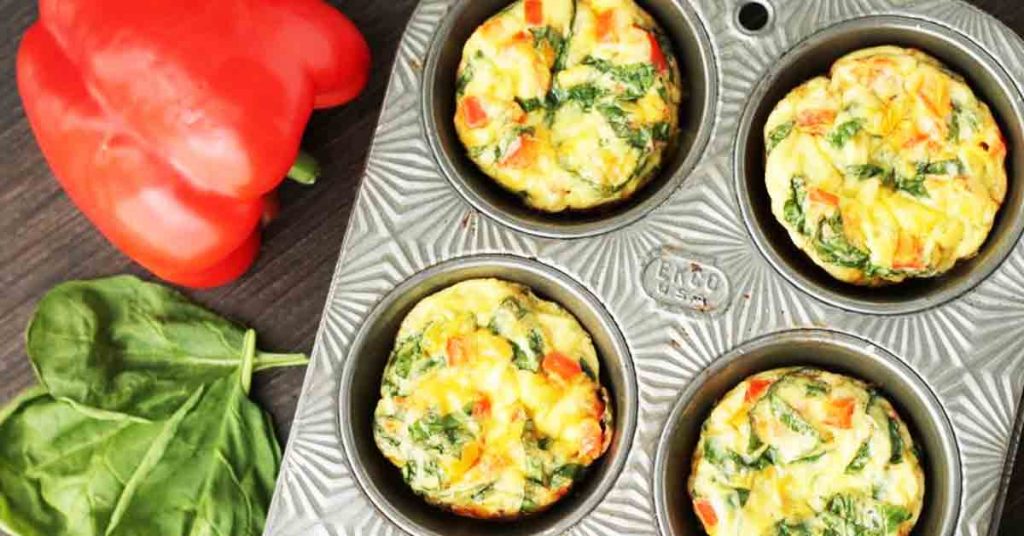 Did you know, eggs are one of the many foods to naturally produce vitamin D aside from sun exposure. Vitamin D is responsible for the intestinal absorption of other nutrients like calcium, phosphate, and many more, needed by the body to keep bones, teeth, and muscle health.
Ingredients
– 1 none cooking spray
– 6 large egg
– 1/4 cup milk
– 1/8 teaspoon salt
– 1/8 teaspoon black pepper, ground
– 1 medium bell pepper, red
– 3/4 cup spinach
– 1 ounce cheddar cheese


Instructions
1. Spray a muffin tin with cooking spray and set aside. Preheat oven to 375°F.
2. Whisk the eggs and milk together in a bowl. Season with salt and pepper.
3. Dice the bell pepper into small pieces. Stack the spinach leaves, roll them up, and slice them thin. (This method is called chiffonade.)
4. Add the peppers, spinach, and shredded cheddar to the egg mixture.
5. Fill muffin cups 3/4 full and bake for 20-25 minutes until centers are set and no longer runny.
6. Allow to cool slightly before serving.

Breakfast Egg Cups Recipe
5. Easy Vegan Lentil Nuggets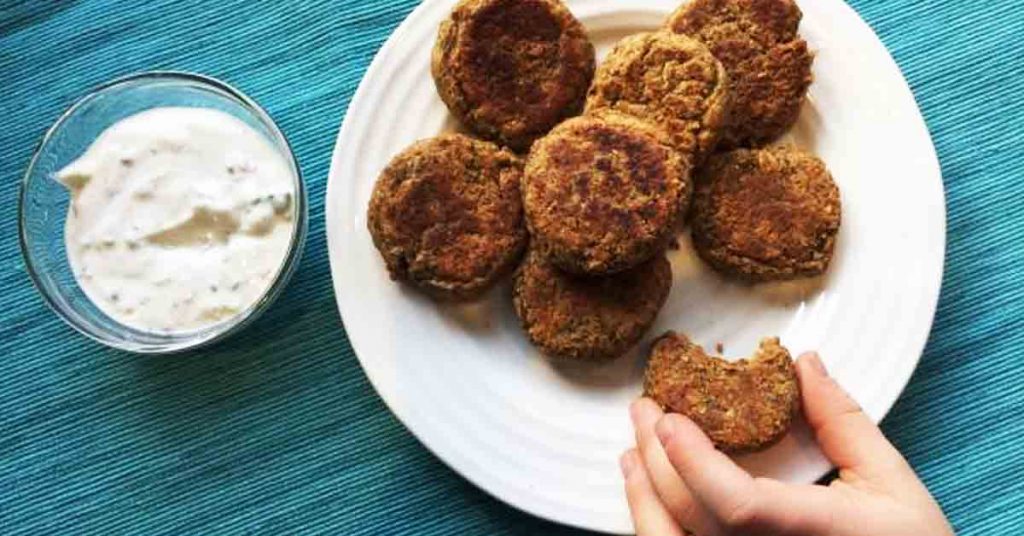 Did you know, lentils are an excellent source of B vitamins, iron, magnesium, potassium, and zinc. They are also a great source of plant-based protein and fiber. The perfect meat replacement for a healthy diet.
Ingredients
– 1 – 19 oz can of lentils, rinsed under cool water and drained
– 1/4 cup chia seeds
– 1/4 cup rolled oats
– 2 tbsp lemon juice
– 2 tbsp fresh basil, chopped finely
– 1 tbsp olive oil
– 2 tsp cumin
– 1 tsp fresh garlic, minced
– salt and pepper to taste (but no salt if you're giving to baby)


Instructions
1. Place all ingredients (except for one tablespoon of olive oil) into a good quality blender or food processor, and blend until smooth.
2. Form mini "patties" with your fingers by rolling about 1 tablespoon of the mixture in your hands and then molding into the shape that you like (I made little disks). Place patties on a plate
3. Heat a large skillet over medium-high heat and add 1 tablespoon of olive oil (maybe a touch more). Gently transfer the nuggets to the skillet and pan-fry for about 2-3 minutes per side (until golden brown on both sides). Remove from skillet and allow to cool.
4. Serve alongside tzaziki sauce and enjoy!

Easy Vegan Lentil Nuggets
Provide your kids with fun and thoughtful snack ideas to keep their energy to last the whole day while also keeping them healthy during this time.
What are your thoughts on allowing children to go back to school? Do you think it is the right time to move forward with this move? Is homeschooling better during this time?
Allow your kids to improve their skills without risking their health and make better decisions for them but never limit their access to a proper education.
Over to you…
Need help renovating your kitchen? We can help you with that. Just send us a message and let us create your dream kitchen together. Happy cooking!