Spring Inspired Dishes:
The Spring Bank Holiday is a national public holiday being observed in the UK celebrated on the last Monday of May. It is a day off from work or school where most businesses are closed.
As we are getting near to the Stage three lockdown in the UK, we are seeing adjustments on the lockdown rules and allow small gatherings among families and friends.
Some tend to enjoy the long weekend visiting the park, doing household maintenance, or having a meal together. Set up the mood and enjoy a hearty meal with family and friends with these choices of spring-inspired vegan dishes:
1. Appetiser: Green Lentil Salad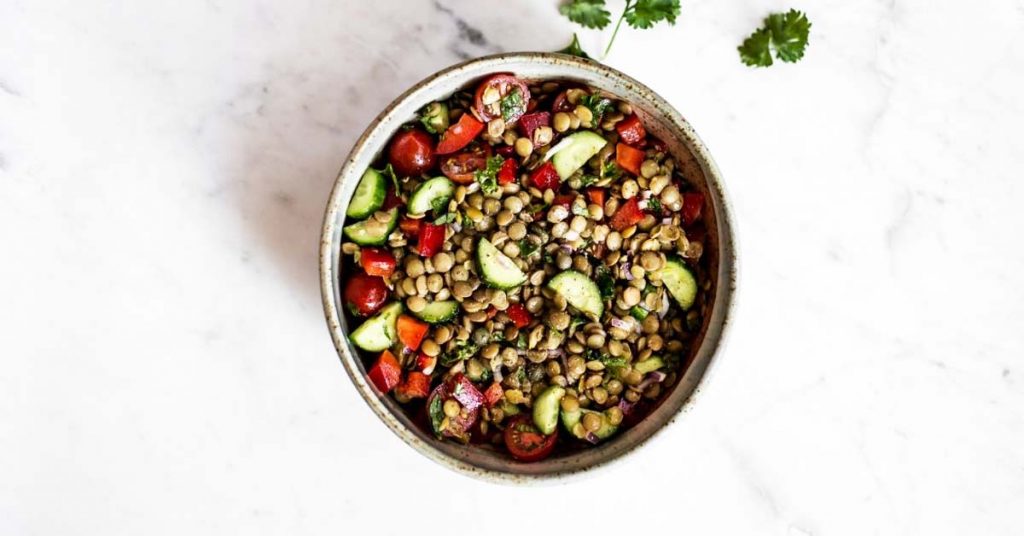 Green lentil salad is a quick and simple to make salad that can also be saved in the fridge when you want to have it again. It is best served in cold weather and even in the summer so why not try it also this spring and have a new experience.
Ingredients:
3/4 cup uncooked green lentils rinsed
2 cups water
1 red bell pepper chopped
2 Persian (mini) cucumbers sliced
Large handful little tomatoes halved
1 tablespoon capers
2 tablespoons red onion chopped
2 tablespoons fresh parsley chopped
1 tablespoon fresh mint chopped
Juice of 1/2 lemon or to taste
1 tablespoon olive oil or to taste
Salt & pepper to taste


Instructions:
a. Rinse the lentils and add them to a medium pot along with the 2 cups of water over medium-high heat. Bring to a rapid simmer then reduce the heat so it gently simmers for 30-40 minutes or until the lentils are cooked.
b. Meanwhile, prep the other ingredients and add them to a medium salad bowl.
c. When the lentils are done (they shouldn't be mushy, but they shouldn't be too firm either), drain them and rinse with cool water and then drain them again and add them to the salad bowl.
d. Add the lemon juice and olive oil (you may need to add more depending on your taste preferences). Add salt & pepper to taste. Toss. Salad will keep for a few days in the fridge.

Green Lentil Salad
2. Pasta: Spring Vegetable Zoodle Pasta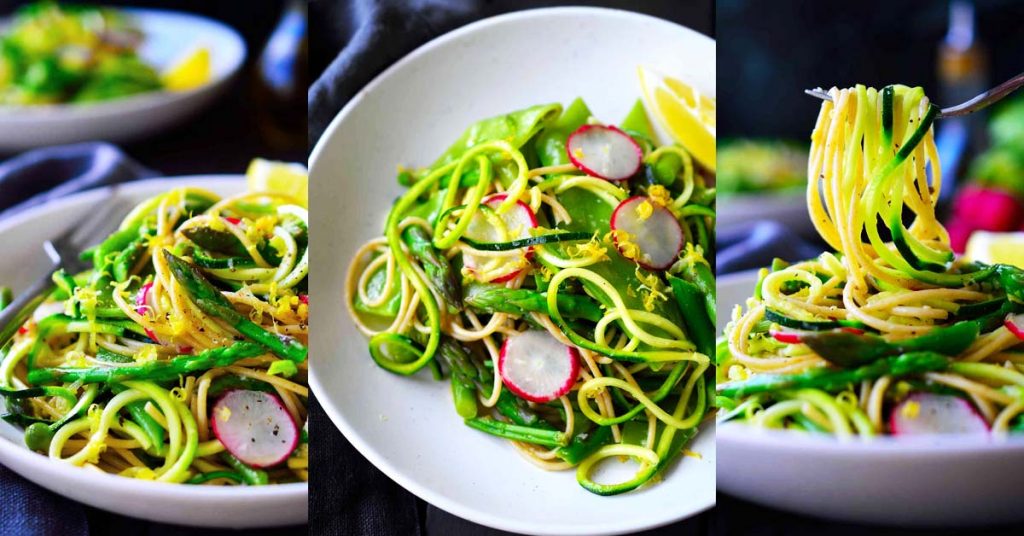 Take advantage of the season's vegetables and enjoy some spring vegetable zoodle pasta. It is the perfect combination of garlicy lemon sauce in a light and fresh mix of zucchini noodles. This is an easy recipe perfect for a busy weeknight dinner.
Ingredients:
75 grams (2.6 oz) whole wheat spaghetti
1 bunch (125 grams / 4.5 oz) asparagus tough ends snapped off and cut into pieces
25 snow peas sliced into two pieces on the diagonal – $0.40
2 tablespoons olive oil
3 big cloves of garlic grated with a microplane or pressed – $0.16
6 radishes thinly sliced
½ teaspoon sea salt
The juice and zest of half a lemon
½ tablespoon of the pasta water
1 medium zucchini spiralized and cut into short-ish pieces or julienned or thinly sliced with a veg peeler
Pepper to taste


Instructions:
a. Cook the pasta according to the package directions. Drain, reserving half a tablespoon of the cooking water.
b. In the meantime, bring a small pot of water to the boil and blanch the asparagus spears for a couple of minutes until crisp-tender. Transfer to a bowlful of cold water to stop the cooking process. Then blanch the snow peas until crisp-tender and also transfer to cold water. Drain.
c. Heat a large pan over medium heat. Add the oil and garlic. Fry, stirring often, until the garlic is golden. Remove from the heat and add the pasta, asparagus, peas, radishes, salt, lemon juice, pasta water, zoodles and pepper. Toss well to coat everything in the garlicy oil.
d. Serve and sprinkle with lemon zest.

Spring Vegetable Zoodle Pasta
3. Dessert: Açaí Bowl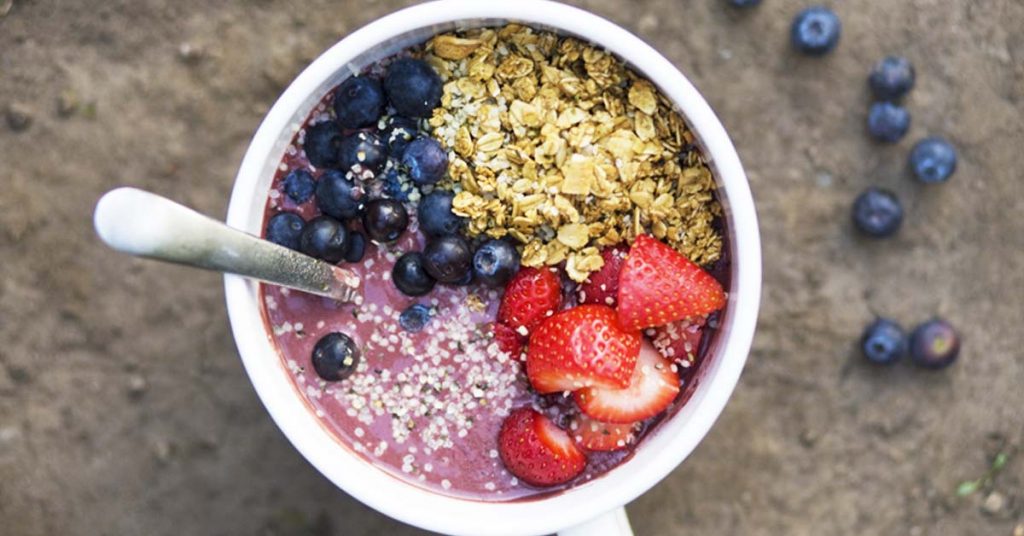 Refresh your taste buds with some acai bowl and blend and mix some of your favourite fruits and nuts into one healthy dessert.
This treat is perfect as a post-workout meal, breakfast, or dessert. Give in to this obsession and eat healthily.
Ingredients:
4 pk Açaí berry pure (we used unsweetened from Sambazon)
2 cups milk, water or juice (we used almond milk)
2 bananas
1 cup frozen strawberries
2 tbsp hemp protein powder
Topping:
1 cup granola
2 handfuls fresh strawberries and blueberries
4 tbsp hemp seeds


Instruction:
Combine all the ingredients in a blender and blend thick. Top it with granola, fresh fruit and seeds.

Açaí Bowl
4. Sandwich: Ultimate 4-Layer Vegan Sandwich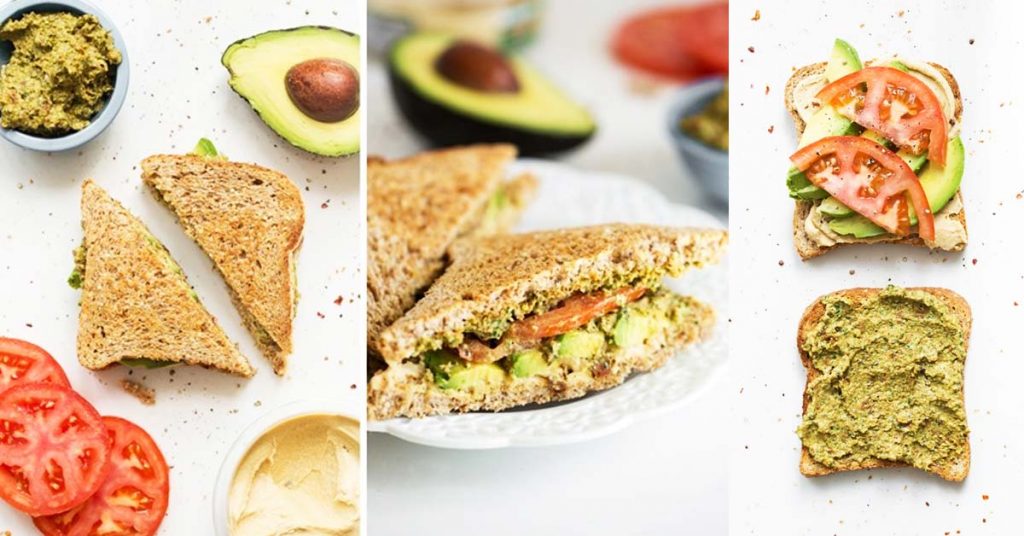 If you want to create your own spread, why not try making this ultimate 4-layer vegan sandwich and see yourself indulge in a tangy and flavourful combination of flavours.
Note: if there happen to be a leftover dip, you can use this later and slice up some carrots sticks and have a quick healthy snack.
Ingredients:
FOR THE SUN-DRIED TOMATO HEMP BASIL PESTO: (MAKES 1/2 CUP)
1 large garlic clove
1 cup fresh basil leaves
1/4 cup oil-packed sun-dried tomatoes (about 6)
1/4 cup hulled hemp seeds
2 tablespoons fresh lemon juice
2 tablespoons water
1-2 tablespoon extra-virgin olive oil, to taste
1/4 teaspoon fine grain sea salt, or to taste
Freshly ground black pepper, to taste


FOR THE SANDWICH:
sprouted-grain bread (or wraps or Bibb lettuce)
2 tablespoons hummus
2 tablespoons Sun-dried Tomato Hemp Basil Pesto (from above)
1/2 avocado, thinly sliced
1-2 thin tomato slices
lettuce
pinch of red pepper flakes
pinch of salt & pepper


Directions:
a. For the pesto: Mince garlic in a food processor. Add the rest of the pesto ingredients and process until the pesto is smooth, stopping to scrape down the bowl as needed.
b. Toast the bread in a toaster.
c. Spread bread with hummus and pesto (one on each). Layer on the avocado, tomato, and lettuce. Sprinkle on red pepper flakes, salt, and pepper. Slice in half and enjoy!

Ultimate 4-Layer Vegan Sandwich
5. Drink: Vegan Mango Almond Milkshake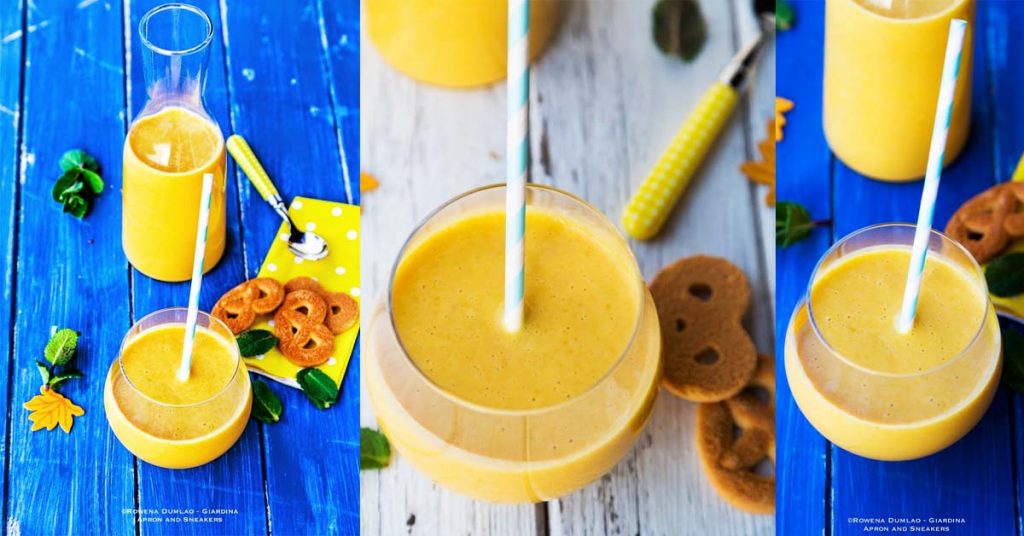 Nothing says spring than a tall glass of mango shake. The citrus and bright colour of this drink just reminds you to have fun and beat the heat with some tropical taste.
With its vegan counterpart, you are sure to enjoy a nutritious drink that can also help boost your immune system.
Ingredients: Yields 1 glass
1 ripe mango, pulp
3/4 cup almond milk, unsweetened
Ice


Directions:
Put all the ingredients in a blender and blend until smooth.
Drink immediately.

Vegan Mango Almond Milkshake
Over to you…
Tired of looking at your faulty, broken, and outdated kitchen? We think it's time! Give your kitchen the upgrade it deserves and allow us to let you achieve your dream kitchen together. Happy cooking!