Get to know the 2022 Ballerina Kitchen design offerings starting with Ceramic 7865 kitchen design. It is the perfect combination of fine ceramics with soft blue hues.
The ceramic 7865 kitchen design is hygienic, scratch and abrasion-resistant, easy to maintain, and durable suitable for any type of household. Plus, it can be matched well with various materials and colours for a harmonious cooking experience.
Take a closer look at the functional features it boasts and see what fits best to your lifestyle:
1. Corner Carousel Cabinets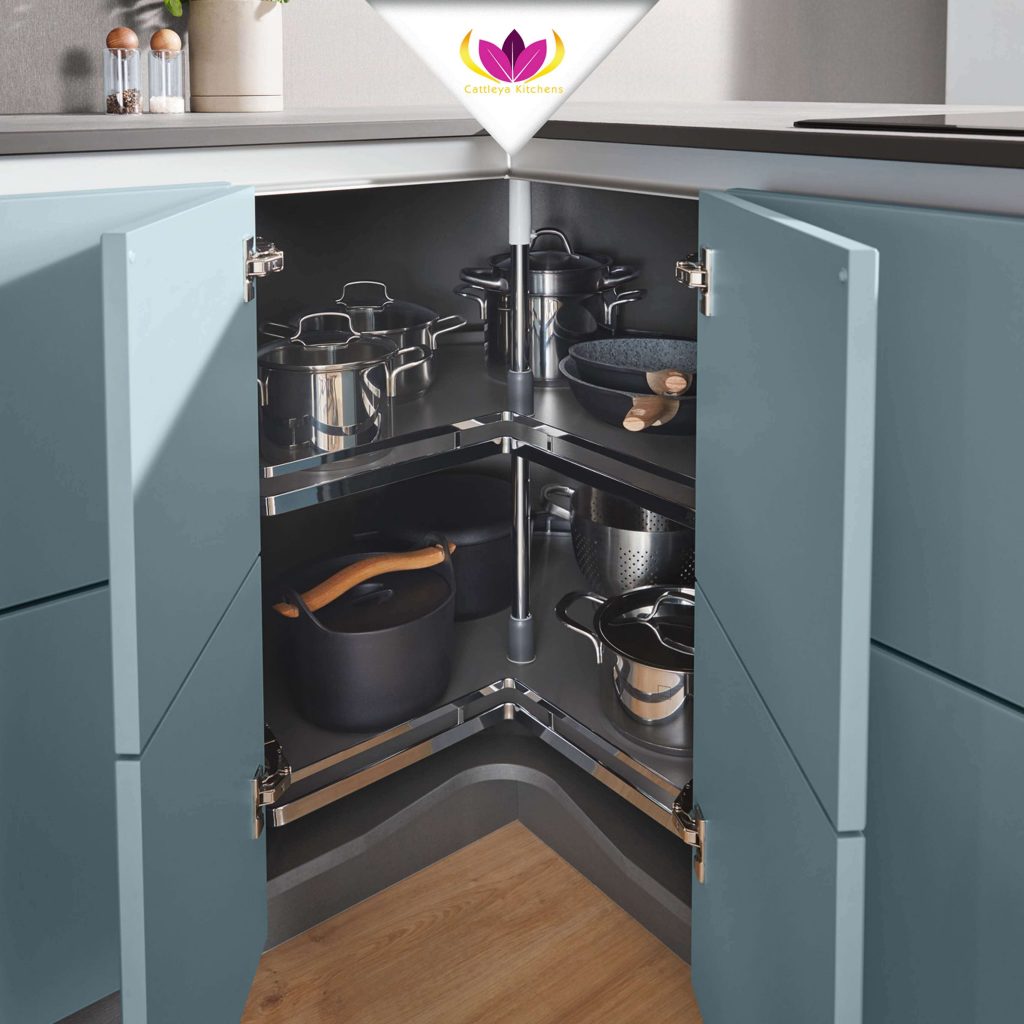 Cleverly optimise your corner unit storage with carousel metal fittings and make use of your space with easy access functionalities.
The metal fittings are equipped with easy gliding features to make the experience smooth and always ready to use if given proper maintenance.
2. FreeMobile Kitchen Trolley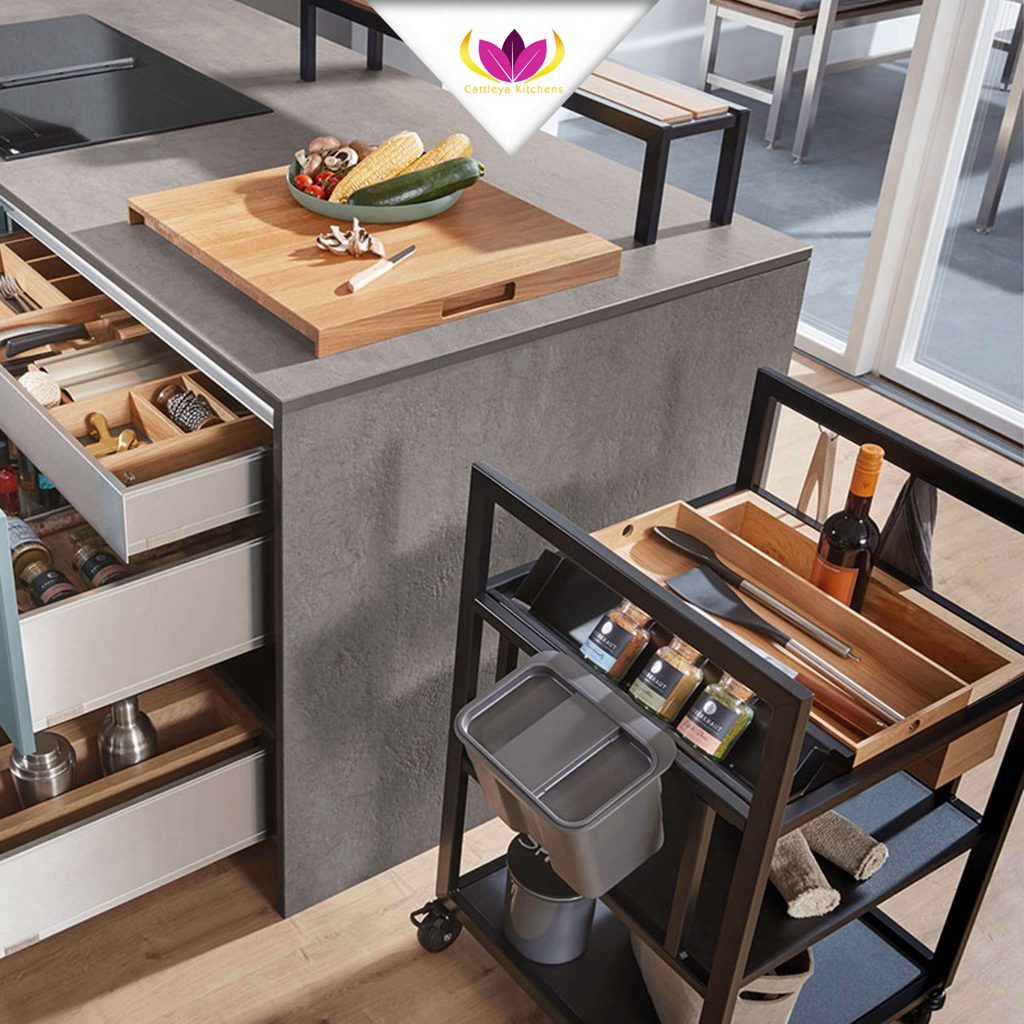 Enjoy having an indoor and outdoor kitchen with the help of the FreeMobile kitchen trolley. It allows you to easily transport your kitchen tools, spices, and more in a single trip.
The FreeMobile kitchen trolley unlike traditional trolleys has 3 levels to provide you with more space for all your kitchen tools. It even comes with various add-ons to make it more useful around the kitchen.
3. Lift-Up Cabinet Doors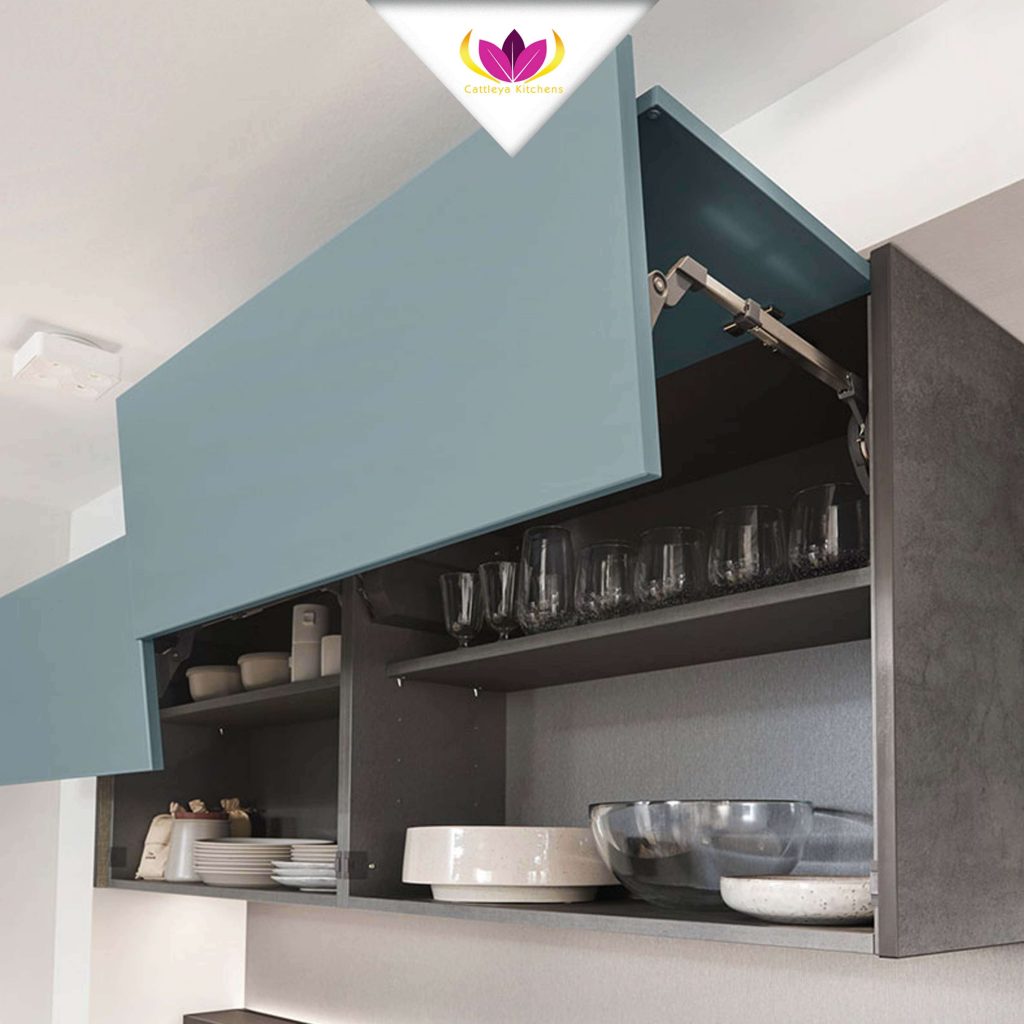 Allow freedom of movement in your kitchen space and make use of your free wall space with wall hanging cabinets with lift-up doors. This allows you to get a full view of what's inside your top cabinets for a quick location of kitchen tools and stuff.
The lift-up door cabinet is a good way to optimise your space and avoid accidental head bumps mostly encountered on traditional 2-door or single-door side open cabinets.
4. Magnetic/ Stand-Alone LED Lights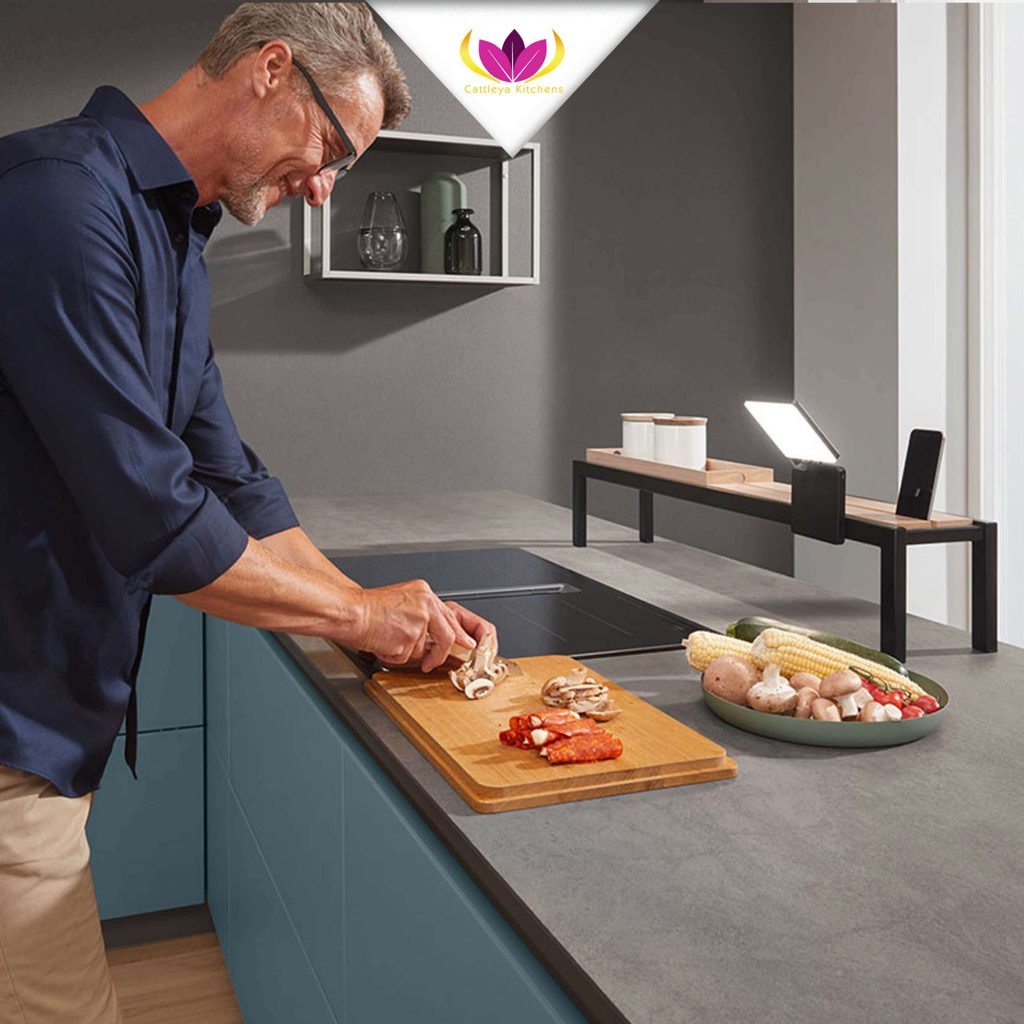 Choose from a magnetic or a stand-alone LED light and allow yourself to cook under better lighting.
The magnetic LED light can be magnetised on the FreeBridge tool or be used on the FreeMobile tool for a well-lit experience.
The stand-alone version can help while you're preparing a meal or if your food needs better lighting before its debut on your Instagram account.
Other special features of this kitchen design can be viewed in Ceramic 7865 kitchen design profile.
Over to you…
In love with the combination of industrial ceramic and calming soft blue hue? Allow us to create you your most convenient kitchen with harmony in mind and cook in a relaxing and functional kitchen space. Happy cooking!