Get to know the 2022 Ballerina Kitchen design offerings next is the Nobel-B 43561 kitchen inspiration. It is the perfect combination of the tone-on-tone kitchen in a traditional style equipped with smart technologies.
The classic Nobel-B 43561 kitchen front creates a cosy kitchen perfect for a quick mingle with family or friends.
Take a closer look at the promise of this muted toned kitchen design and embrace an old-style kitchen with modern functionalities:
1. Wall Hung Cabinets with Shelves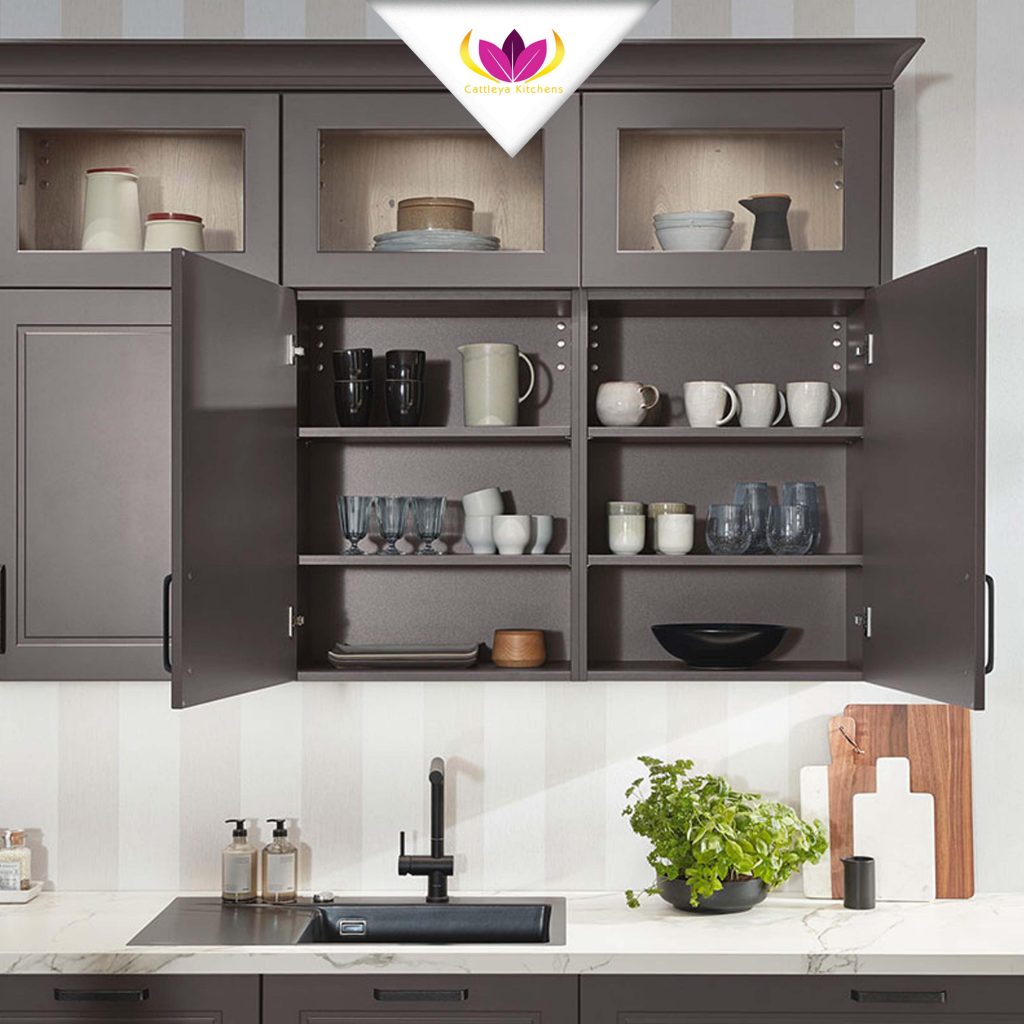 Optimise your wall space with wall-hung cabinets with shelves and have it placed above your sink area for within-reach organisation of kitchen tools and cutleries.
Inside the cabinets come with 2 shelves divider able to store varying height glasswares. The 2-door function is equipped with a reliable metal hinge allowing traditional door swing capabilities.
2. Kitchen Drawers with Internal Pull-outs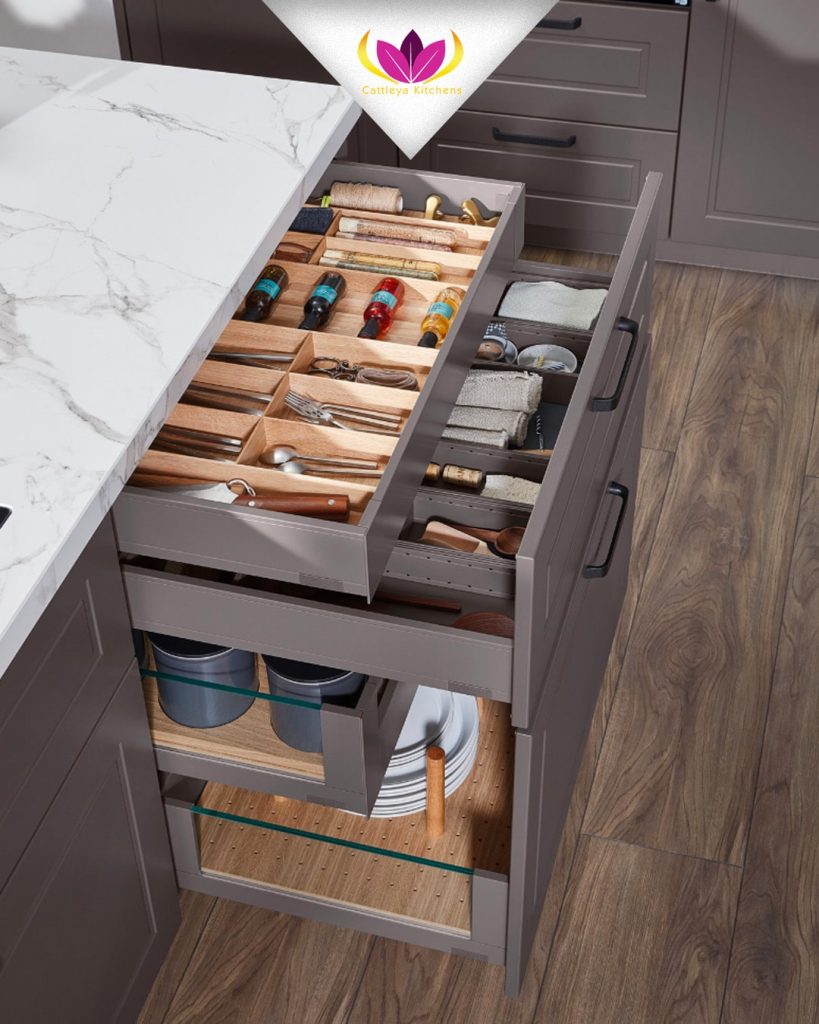 Have better organisation of your kitchen drawers and equip it with upper and lower pull-outs and keep things orderly according to your kitchen needs.
The upper inner pullouts come in varying sizes to provide specific storage for your spoons, forks, and so on. The lower inner pullouts are created half the size of the lower pullout to allow the separation of your bowls and plates.
3. Well-lit Framed Glass Cabinets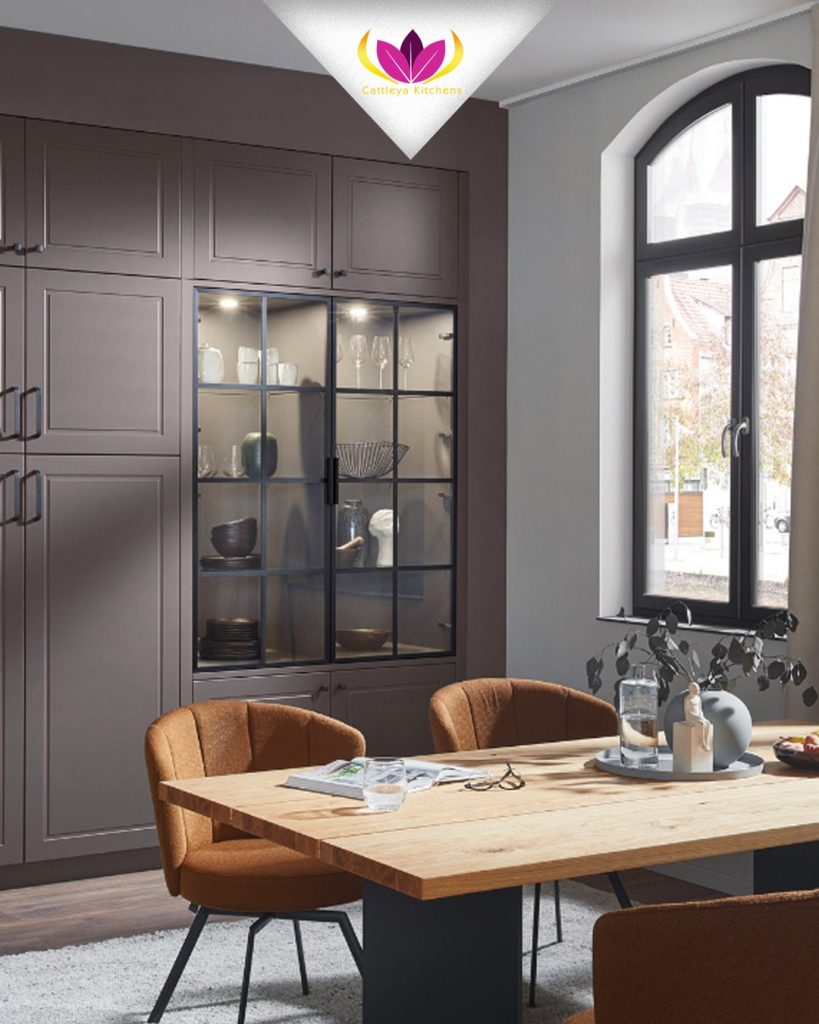 Show off your kitchen trinkets in a well-lit framed glass cabinet and gather the right attention while dining together.
A well-lit framed glass can be also be used to store all your most used items so retrieving them will be easier as the items you needed are easy to find.
4. Tall Cabinet Units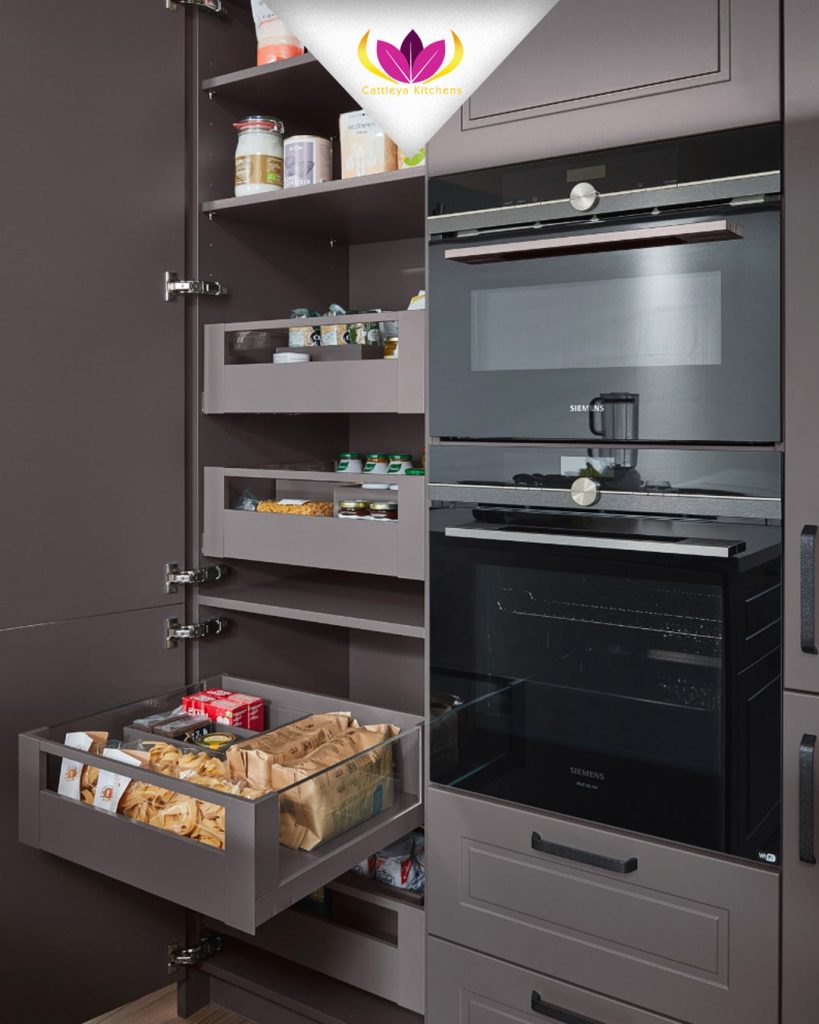 The tall cabinet units are equipped with shelves and drawer pull-outs to manage and organise your storage space. It comes in upper and lower cabinet units with height-appropriate measurements.
The inner drawer pullouts tucked inside the cabinet are designed to maximise the space of your cabinet while also allowing yourself to reach the back of the drawer effortlessly.
Find out more about the special features of Nobel-B 43561 and see old-style kitchen with modern twist in action.
Over to you…
In love with the combination of earthy muted toned kitchen design? Allow yourself to immerse in traditional style kitchen but still enjoy the promise of a smart kitchen. Happy cooking!