Reaching the back of our cabinet is quite a daunting task. To optimise the cabinet you use up all spaces in the back but regretted it eventually due to spoilage of most stocked products.
As a way to help you maneuver in your cabinet, we are happy to accommodate your needs with the carousel metal fittings.
Carousel shelving or units are integrated inside a tall unit cabinet allowing you to achieve ergonomic access while optimising the cabinet space. With a single pull out of the fitting, all your tools will be visible plus it looks neat and elegant.
Here are some of our proud carousel fitting installations and inspirations: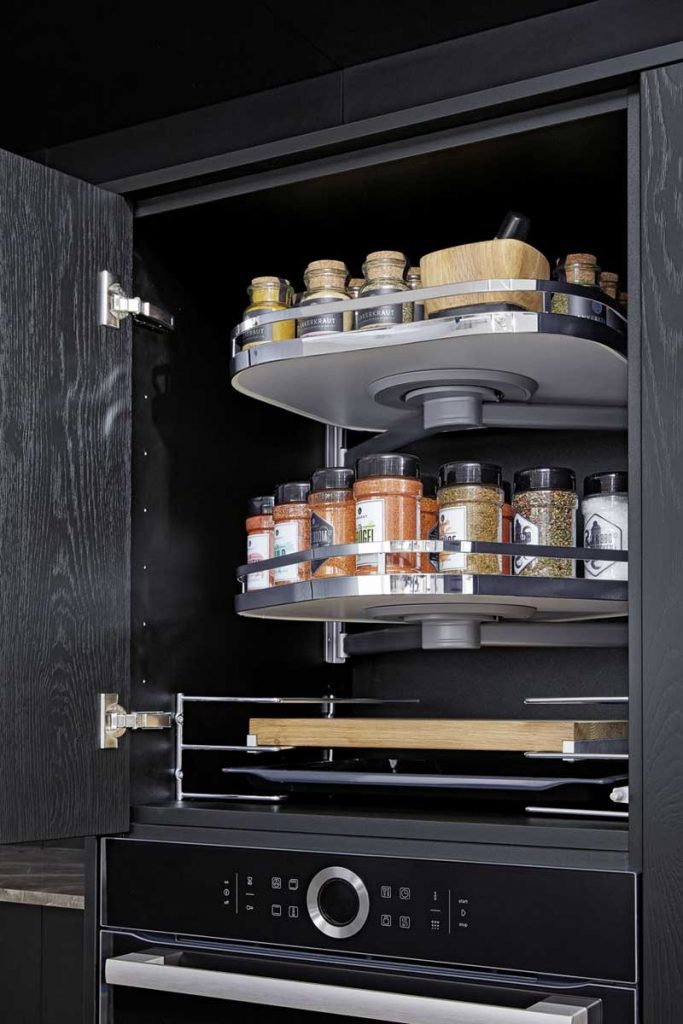 Placed right above the oven, this is your perfect spice rack companion. You can easily pick out the spices you'll need in no time and it is tucked inside a cabinet.
Organisation tip: putting labels on top of each spice allow you to easily determine the spices without needing to take them out and read them one by one.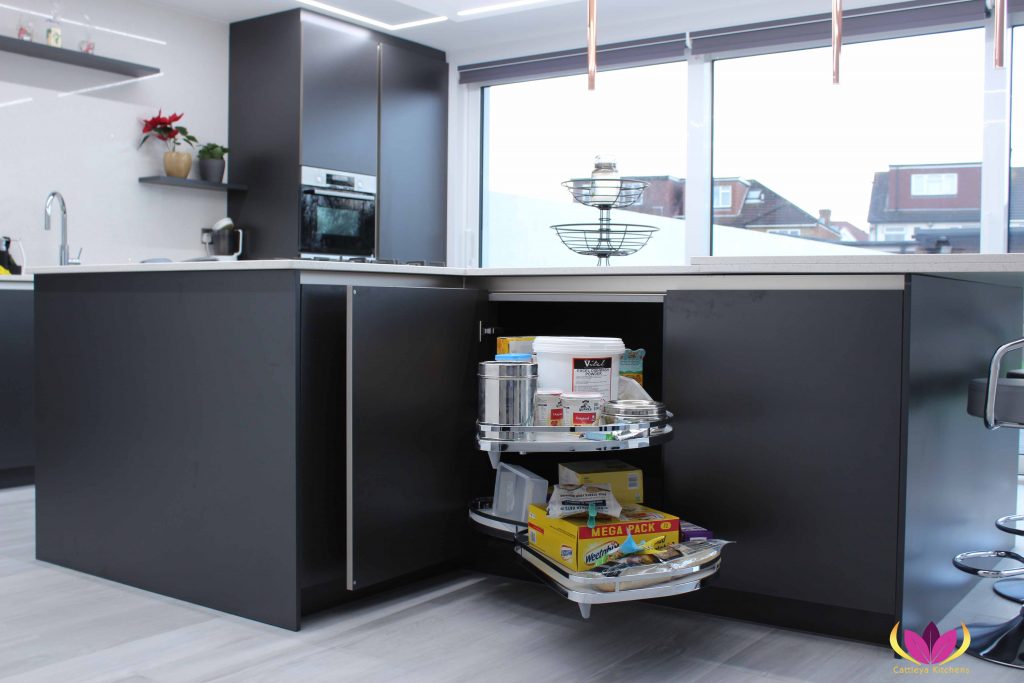 Just put everything in and allow it to be easily taken out with a single slide. It is nicely tucked in the lower cabinet unit integrated into the kitchen island.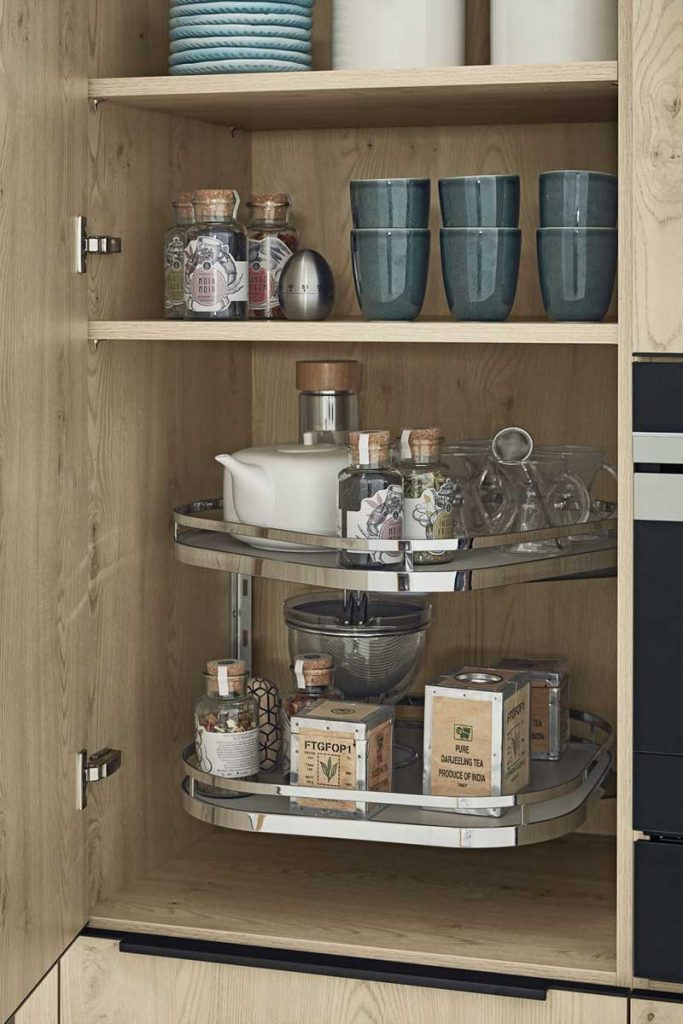 Placed inside layered shelving tall cabinet, the carousel shelving sure makes your tea making set arranged and ready to be used.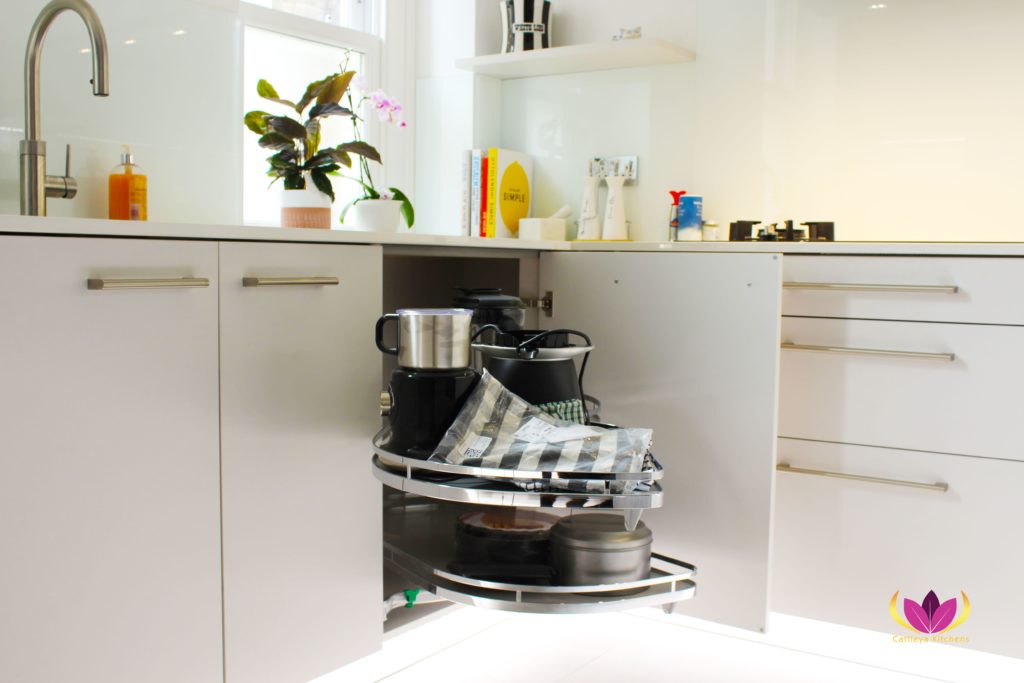 The carousel fitting tucked in a cabinet is placed near your cooking area allowing within reach of all your kitchen tools. Looking for your pots and pans are now easier with a carousel metal fitting.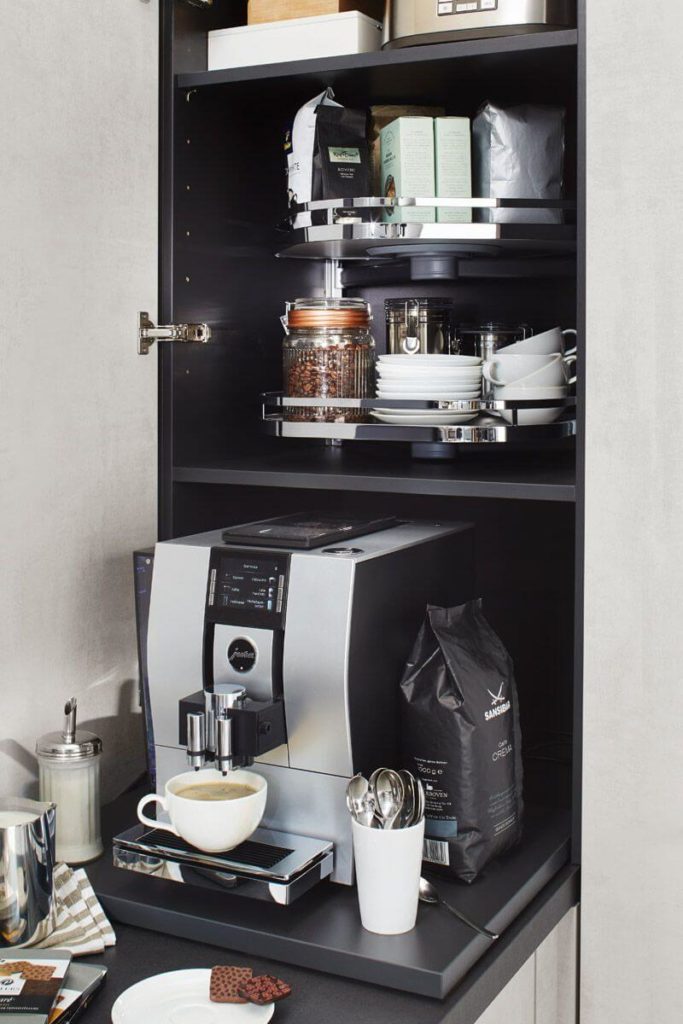 The perfect storage for your coffee making set placed right above your coffee maker. Making a hot cup of coffee is now easier with the carousel shelving unit storing your favourite blends.
Over to you…
Ready to make your kitchen the most convenient room in your home? Just send us a message and we'll be happy to build a convenient kitchen for you.