Isn't it just pure bliss to see your kitchen well-organised and everything is neatly tucked away in a cabinet somewhere. Get clever and start organising your kitchen with these kitchen storages and maximise your space smartly.
1. Sliding Door with a Twist Cabinet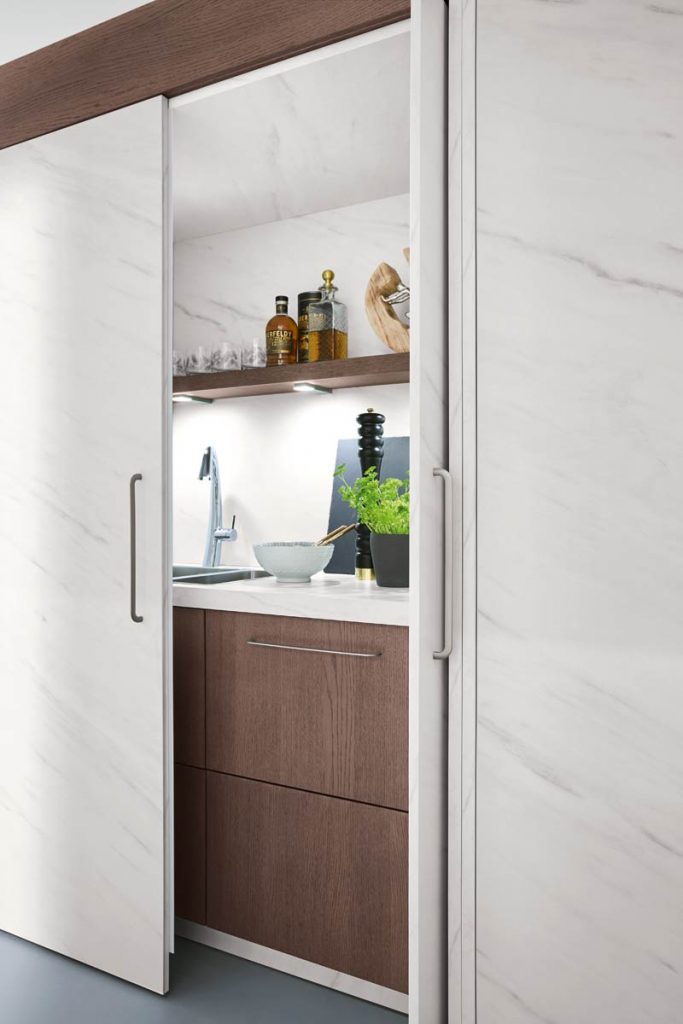 Retracting storage doors that allow you to maximise your workspace, creating that no doors getting in the way idea. Like magic for that greater freedom of movement.
2. Cabinet with Layered Metal Fittings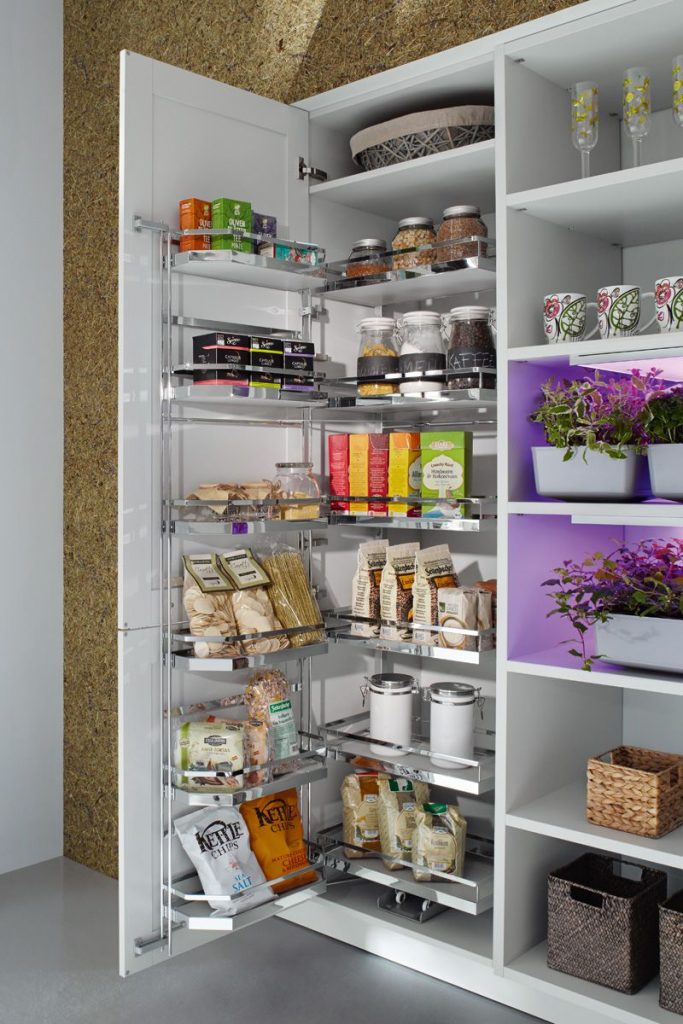 The layered metal fittings allow you to partition your kitchen supplies according to their use and how often you use them. The top part is for the frequently used essentials and the bottom part is for the occasionally used essentials with a longer lifespan.
3. Clever Narrow Shelving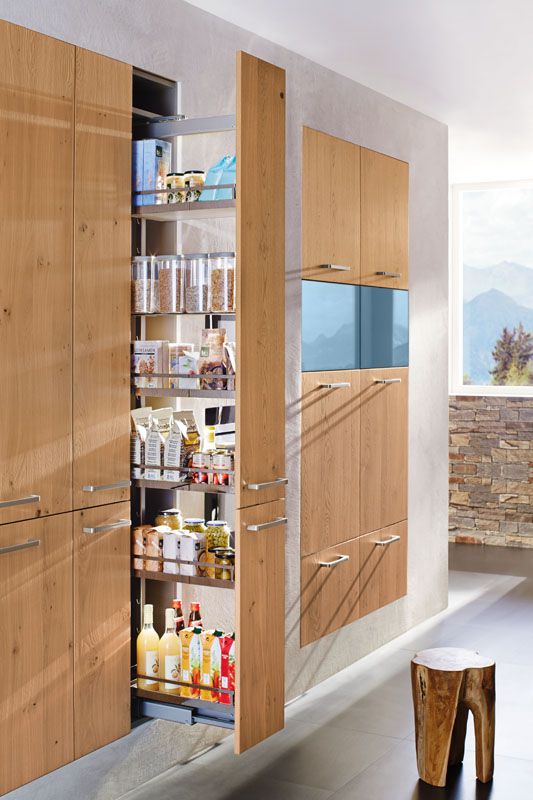 Always wanted a pantry but space is not your friend? To solve your problem why not integrate a clever tall narrow shelving with retractable features for a functional and space-saving storage solution. Keeping your dry goods and other pantry items in vertical pull-out storage.
4. Drawers Inside a Cabinet with Attention to Detail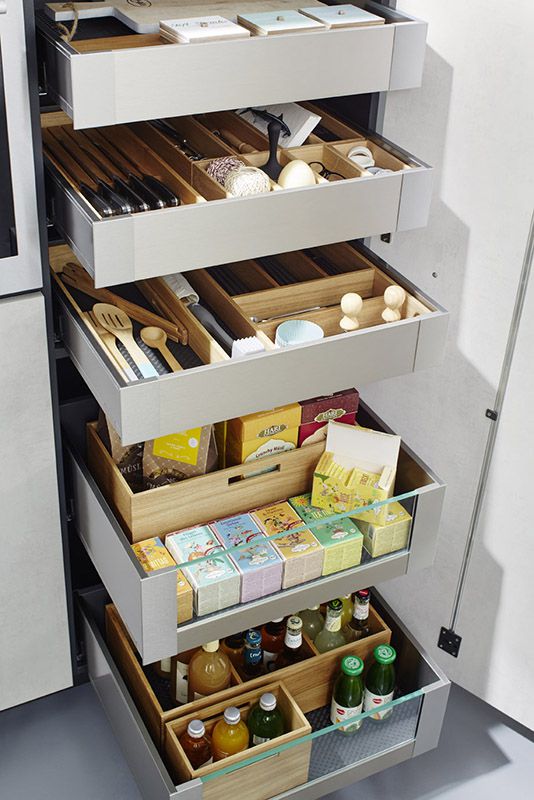 Is it a cabinet or is it a drawer? Well, why not both. Get the beauty of a cabinet door and be delighted with a built-in tool organiser drawer. It's like layered steps perfect for sorting your kitchen utensils as well as your kitchen goods.
5. Hanging Storage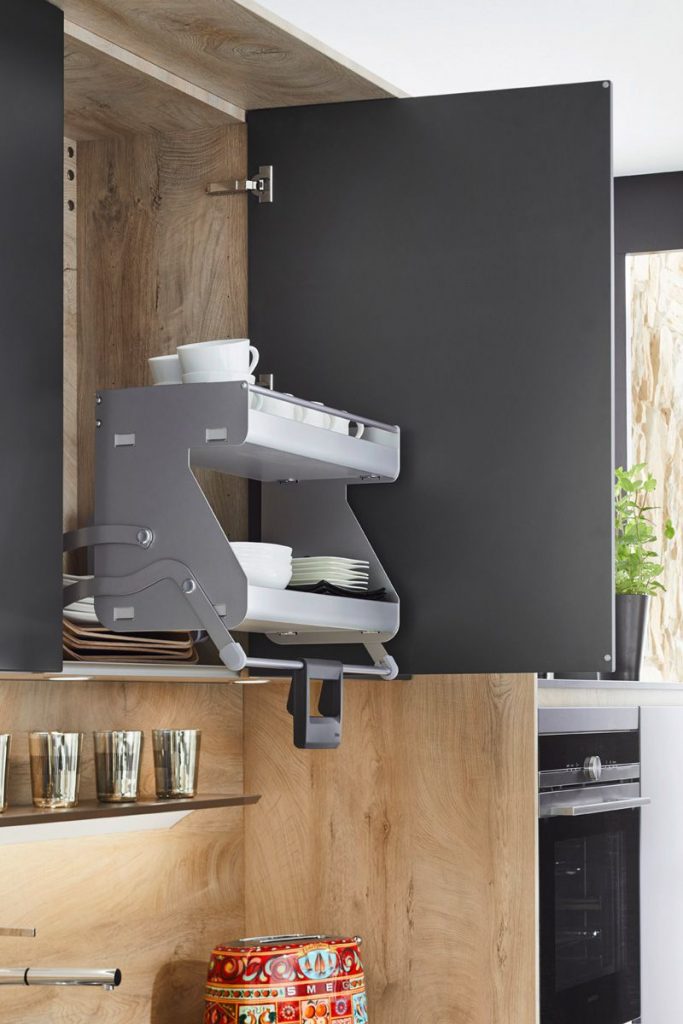 Unused wall spaces are perfect for wall hanging storages. The idea is to maximise your wall space but without discriminating your height preference so better add in the liftboy feature to make your tools within reach.
6. The TakeAway Pull-outs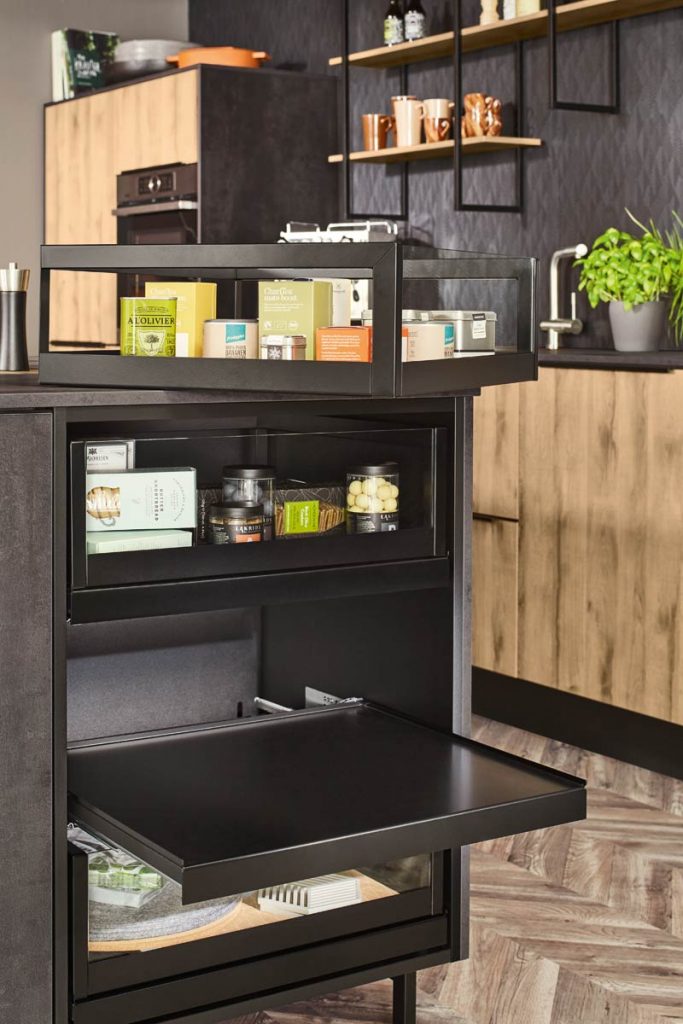 Transforming your kitchen island into a freestanding element with the TakeAway pull-out design. Plus, the glass finish enables you to see through all your tools inside the storage and conveniently take it anywhere in the kitchen.
7. The Leman Corner Unit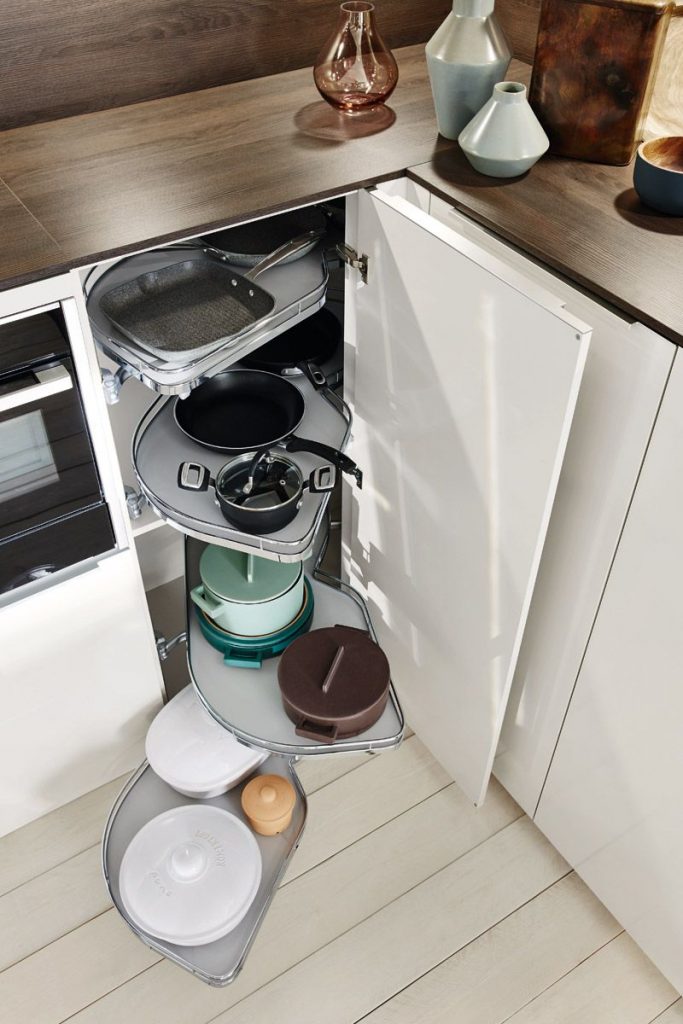 Unused corner space and eyesore hanging pots and crockery? Put this together and make a smart Leman corner unit with shelves for your provisions.
Great cooking comes with a price and that includes a tidy kitchen. Get creative with your storage solution and let us help you make it happen just leave us a message. We will be waiting!