Continuation feature of new kitchen designs from Ballerina Kitchens presents Top 1466. Enjoy the loft life and decorate your home with a cohesive and functional kitchen design. It is the perfect blend of concrete look and on-trend Sealbrown in DirektLack lacquer finish.
The perfect kitchen allows you to optimise your space without compromising your needs. This kitchen design is your go-to urban lifestyle made possible.
Get to know the beauty of Top 1466 and see its amazing features:
1. Hideaway Cabinet Doors
Optimise your cooking space well and avoid accidental bumps on cabinet doors with the hideaway cabinet doors. It helps avoid accidental bumps on cabinet doors caused by traditionally designed cabinet doors.
The hideaway cabinet doors are perfect for small spaces without requiring too much space and are still able to provide enough storage space for your kitchen tools and essentials.
2. SealBrown Finish Pullout Drawers
Smooth-gliding action of pull-out drawers matched with transparent side storage in slim sleek handles. The beauty of these drawers is they allow you to keep your kitchen tidy and organised by simply storing them in their designated spots.
Quick tip: It is ideal to leave notes/label them outside the drawer to let you know what is inside each drawer for quick kitchen navigation.
3. Lift-Up & Drop Cabinet Doors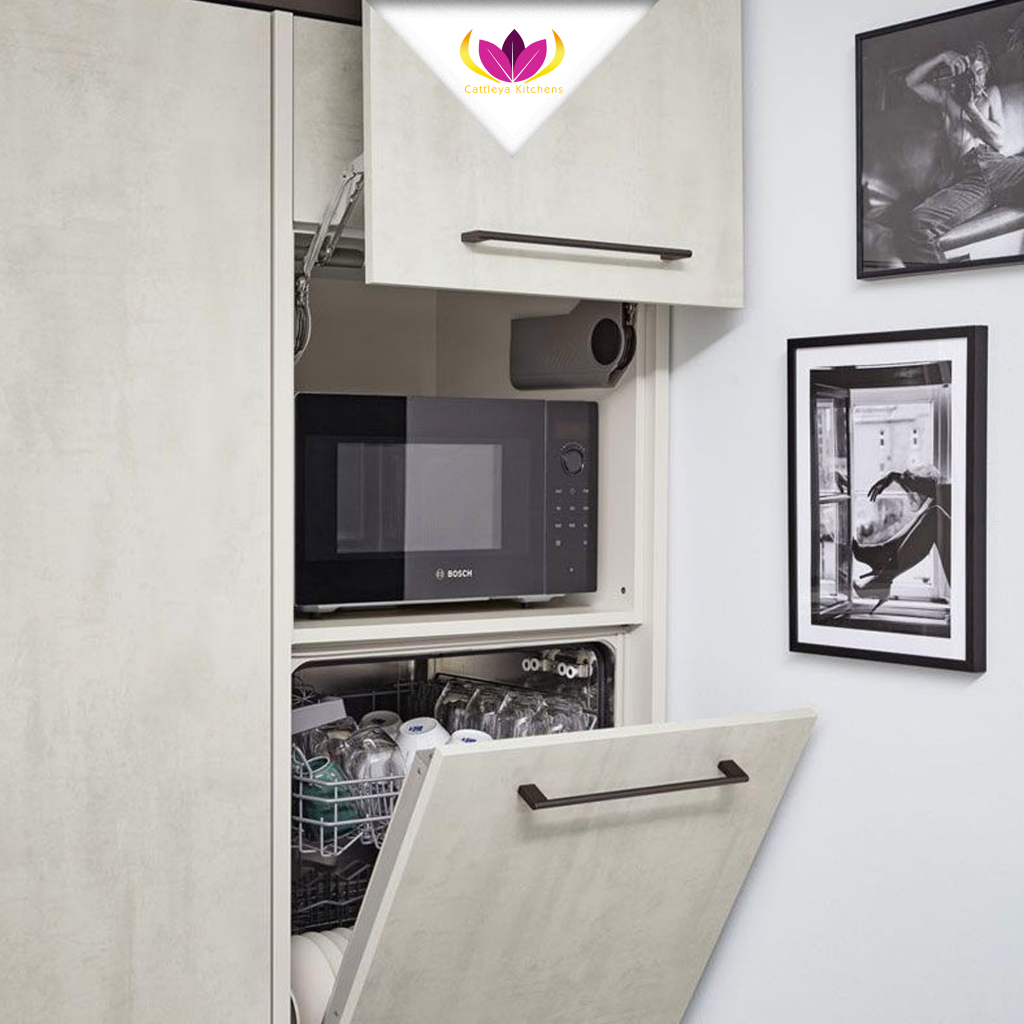 Optimise your space well with clever door actions. The microwave is hidden away in a lift-up door while the integrated dishwasher is hidden in the drop door unit creating a seamless kitchen space. This design is perfect for a small spaced kitchen that requires clever storage possibilities.
4. Cohesive Own Work Space Look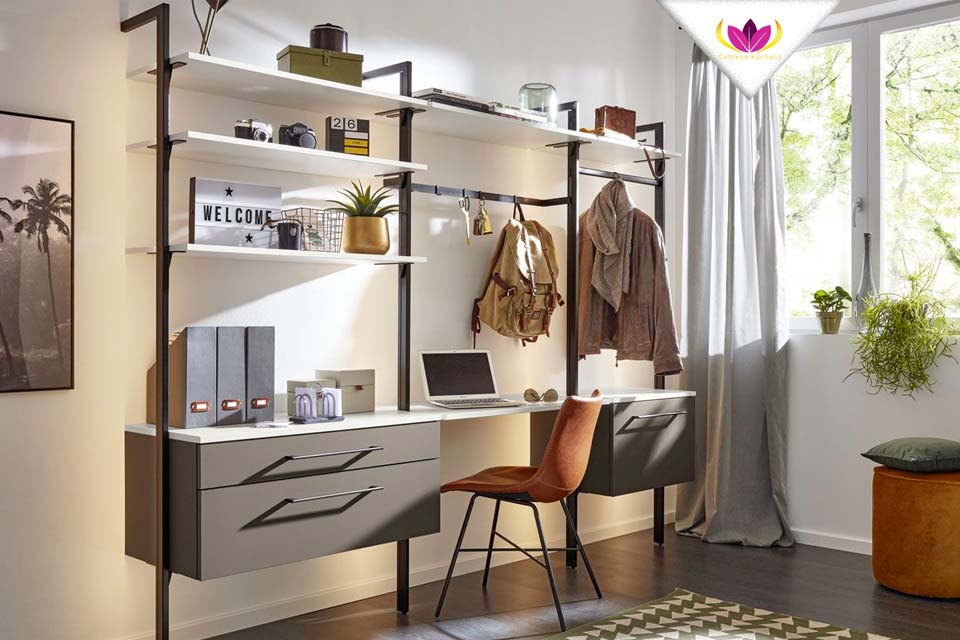 Loft living requires enough cleverness and just the right amount of cohesiveness. This workspace is smartly incorporated into your open-plan living for an optimised urban lifestyle.
To fully view this kitchen design, here is the full photo compilation of Top 1466 kitchen design.
Over to you…
Ready to experience urban loft living in a perfect blend of concrete and sealbrown? Book an appointment and allow us to achieve your dream kitchen together. Happy cooking!