Ballerina Kitchens have been a good place to look for inspiration for your kitchen and we at Cattleya Kitchens is a dedicated partner to supply you with only the finest kitchen convenience.
But first, take a look back to their 2020 kitchen design list and compare it for yourself. Ballerina Kitchens' 2020 kitchen design inspiration mostly consists of warm tones with complementing wood finish materials allowing you to achieve a warm and cosy kitchen.
Moving forward, here is their new line set to be released in 2021, let us start to get to know them in advance:
1. Embrace Work-Life with Smart Glass and Burnt Wood Effect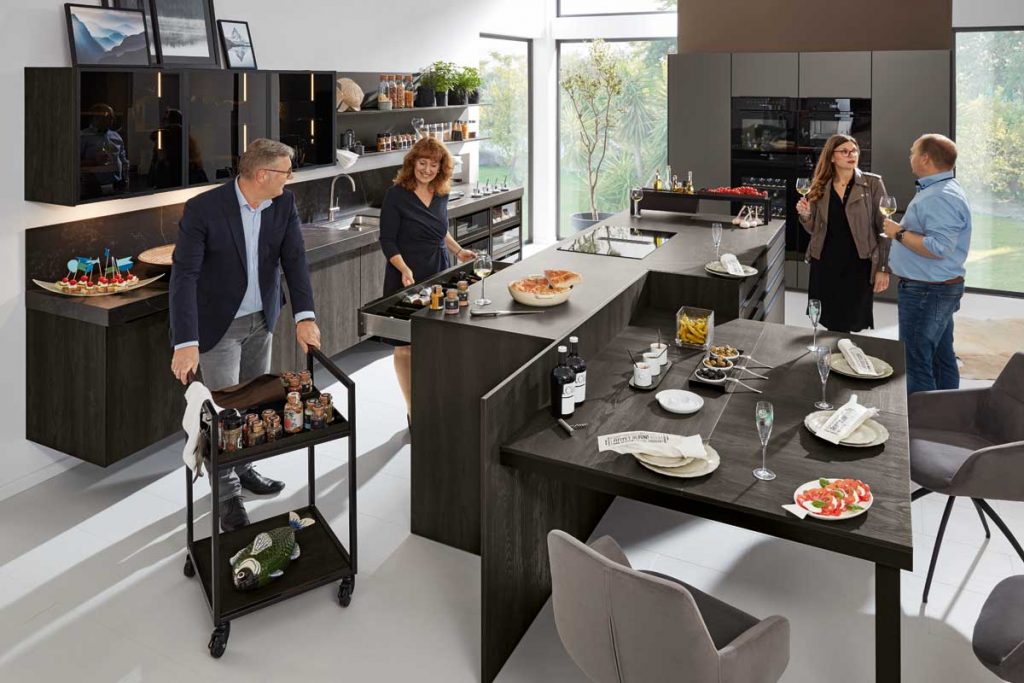 The kitchens are now seen as a versatile place for the entire family. As the world embraces the new normal, the kitchen should be ideal for both cooking and as a workplace. Good thing, Smart-M 4641 is perfect for the everyday life setting.
It's the perfect combination of Smart Glas and Burnt wood effect complete with fascinating details like FreeMOBILE and TakeAway for an open and mobile kitchen.
2. An Alternative Choice to Black: Embrace Warmer Tones with Dark Grey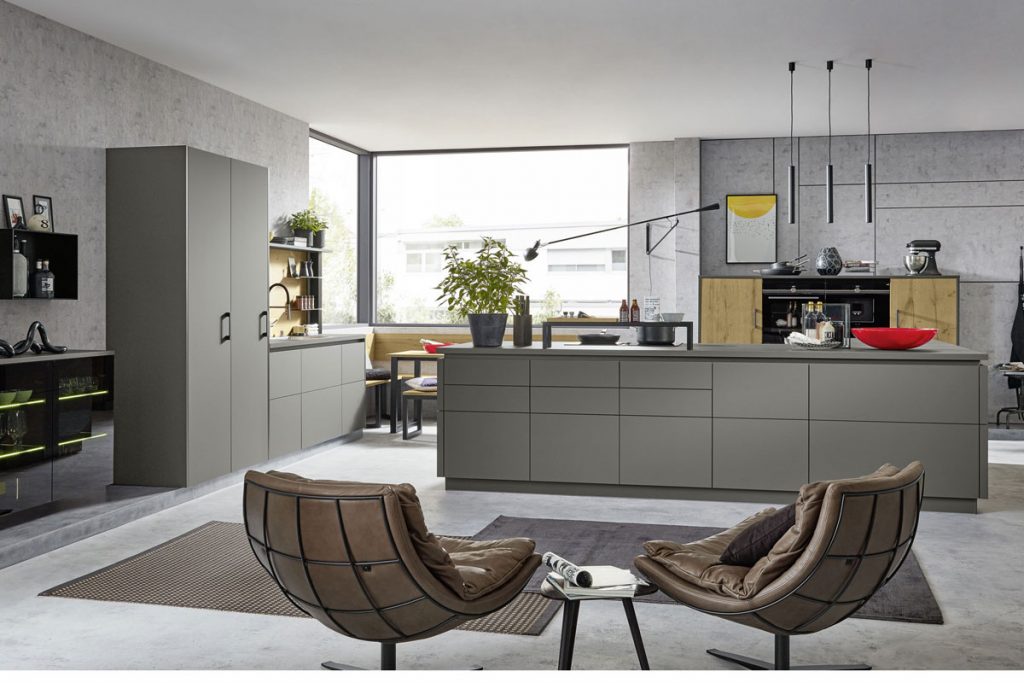 If black is too dark for your taste, why not opt for a dark shade of grey called the Art Pepper present in Pur 2661. It matches well with any decor either stone or wood and complements well with warm-white tones. This colour can also be used for all interior fittings even with the cutlery inserts and pull-outs.
It also comes with a practical FreeBRIDGE that is portable and has a multitude of purposes.
3. Dark Shimmer Embraced with Walnut Wood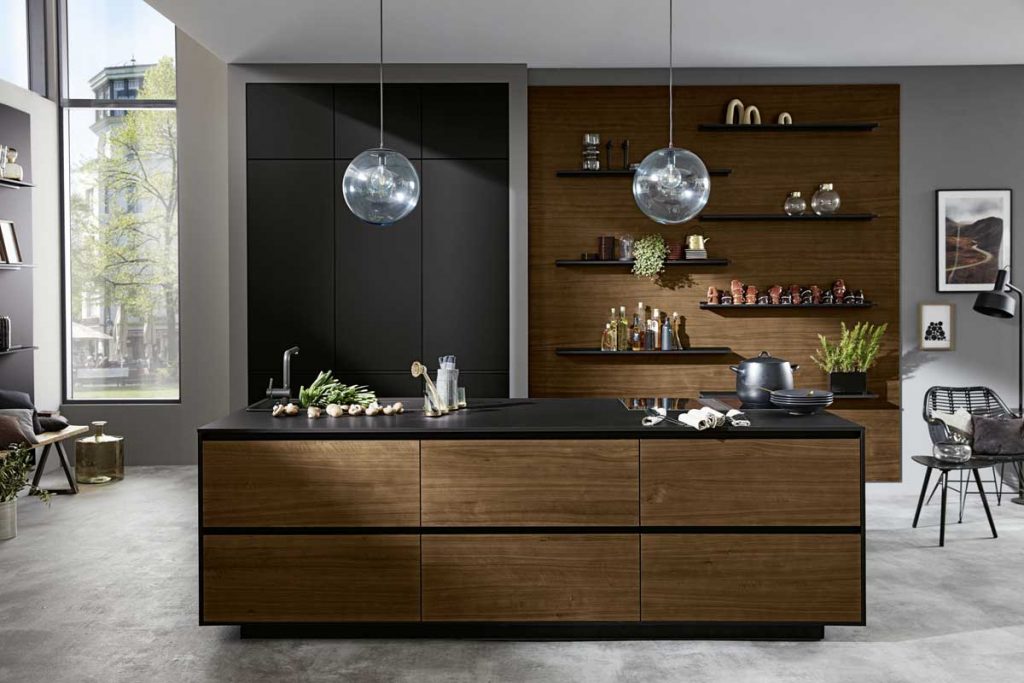 Walnut is your classy highly valued furniture choice that complements well with the matt Smart Glas which provides an elegant and long-lasting kitchen design best achieved with Florenz 6810.
The Florenz 6810 has matching floating shelves that carry the horizontal lines through. Complete with tall units equipped with a range of functional elements.
4. Embrace Small Apartment with a New Super Matt Surface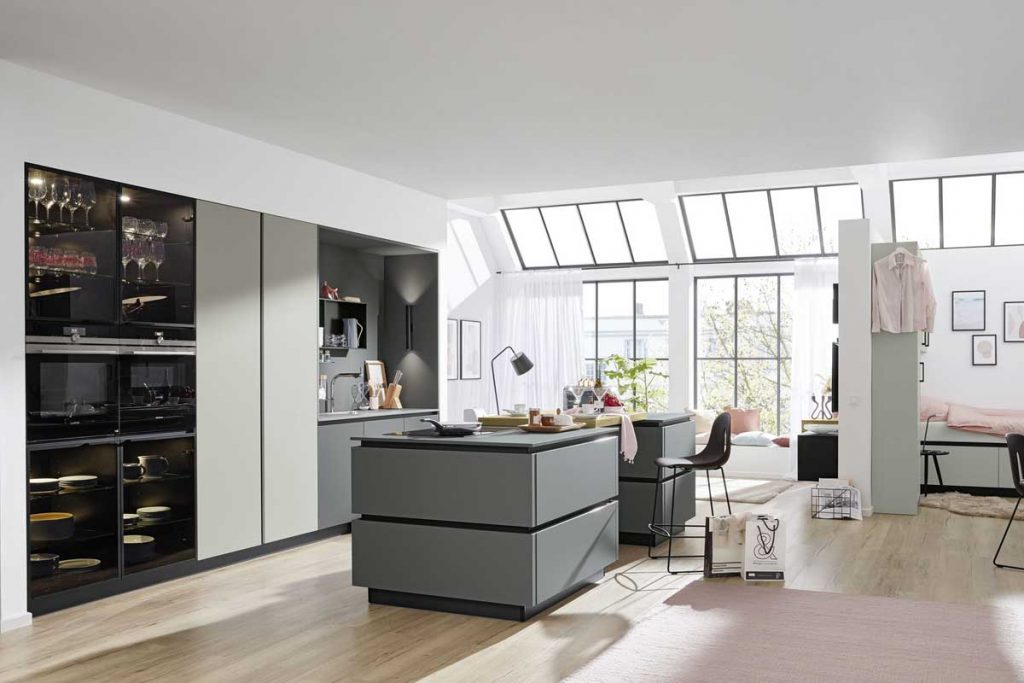 The Resopal-pro 30001 is under the RESOPAL PRO series which offers a new super matt surface for an ultra-matt, hard-wearing new concept for small spaced kitchens. The resopal finishes complement well with generous urban loft life versions due to its elegant, homely, and easy-care furnishing.
This kitchen front is equipped with anti-fingerprint, elegant matt, low-reflection, and soft-touch finish.
5. Embrace Mother Nature with Classic Oak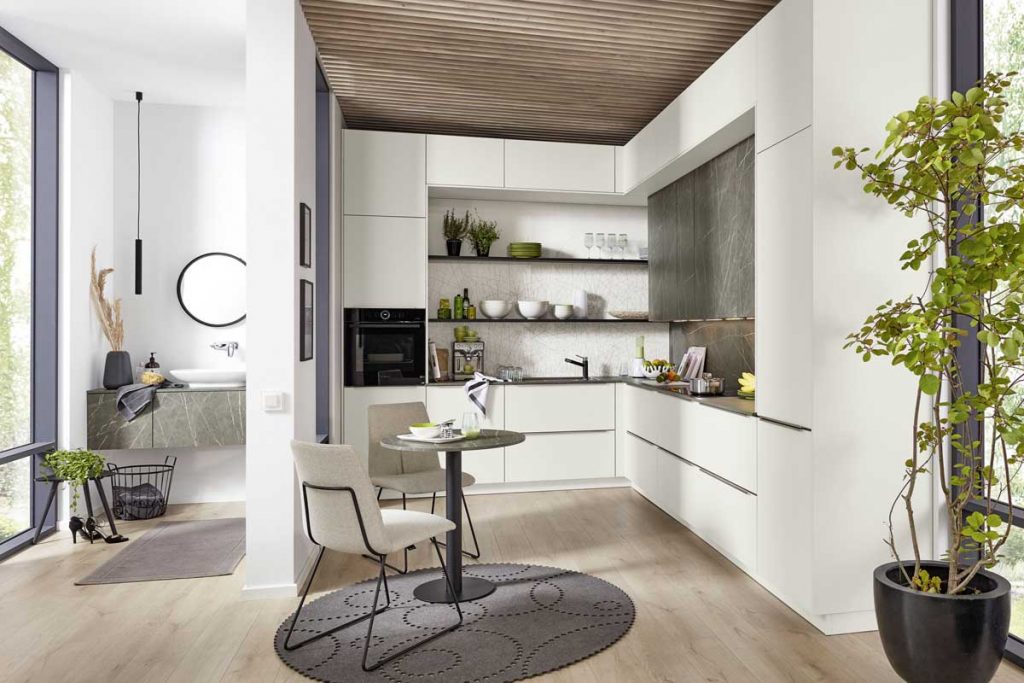 The Top 1606 is made with a classic oak kitchen front that matches well with rich brown tones to create that concrete look. The classic oak is lively grained and has a warm colour that gives true radiance to the decor. Other functional details are also added for a convenient kitchen design.
6. British Tradition Embraced with Dark Green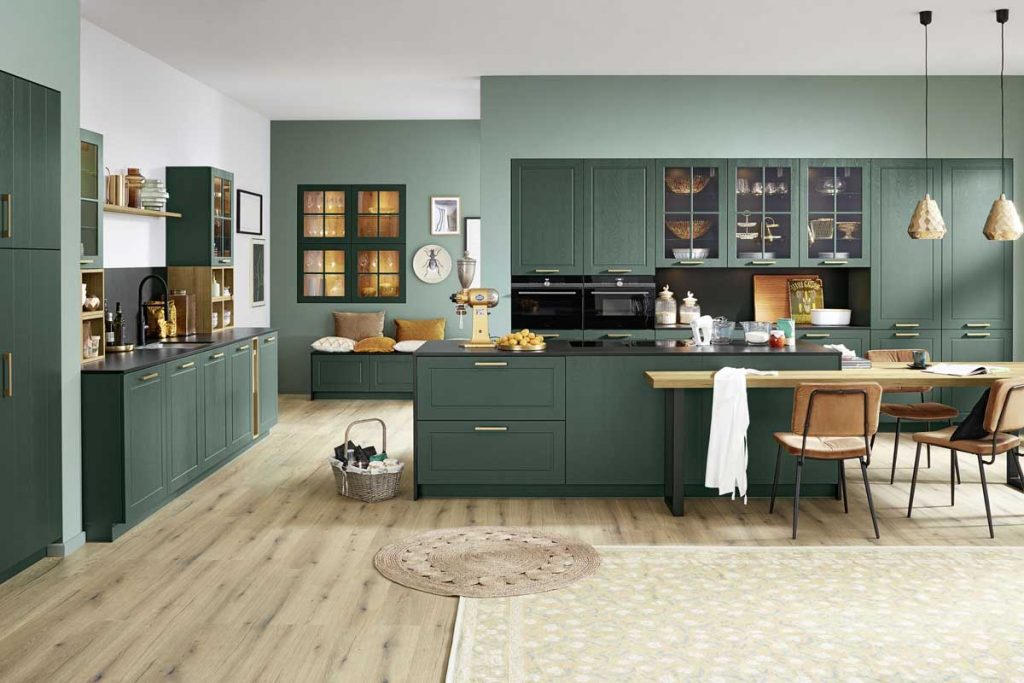 The Lux-B 49499 is a combination of green velvet lacquer for frame and panel fronts and Classic Oak to achieve that comfortable kitchen vibe. Plus, the glass display cabinets embrace reinterpreted traditional British touch which is fully equipped with smart details for a functional and convenient kitchen.
7. Modern Country Feel Embraced with Classic Oak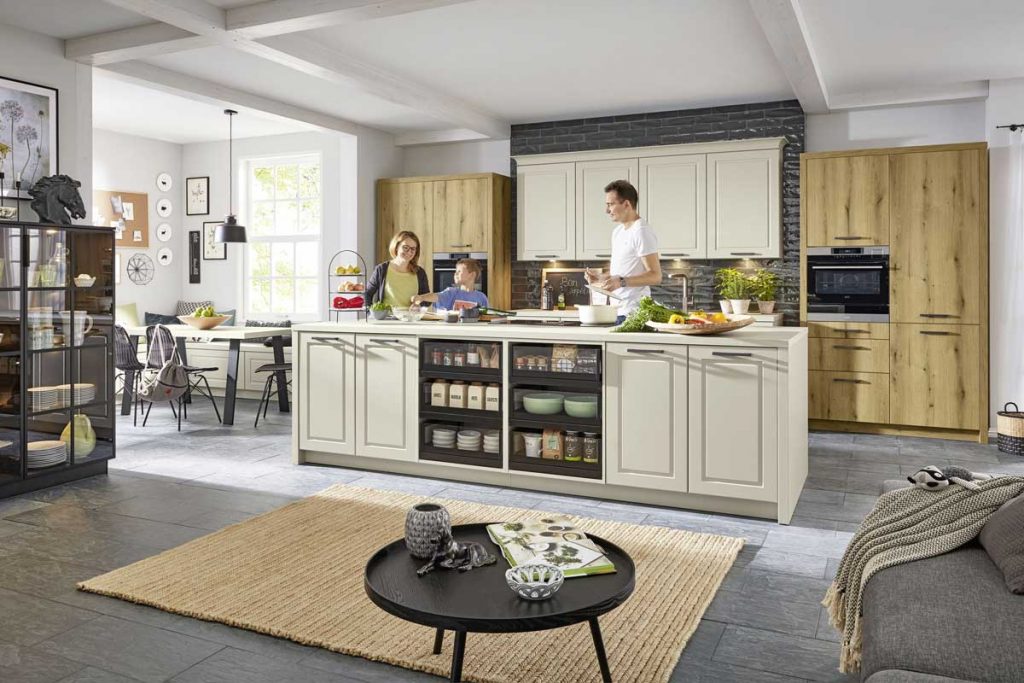 The Sofie-B 4769 is a combination of classic oak and light colour shade elements. The wood effect paired with light colour shades allows you to achieve that modern country kitchen look complete with TakeAway boxes for a convenient kitchen space.
8. Minimalistic Approach Embraced with DirektLACK lacquer finish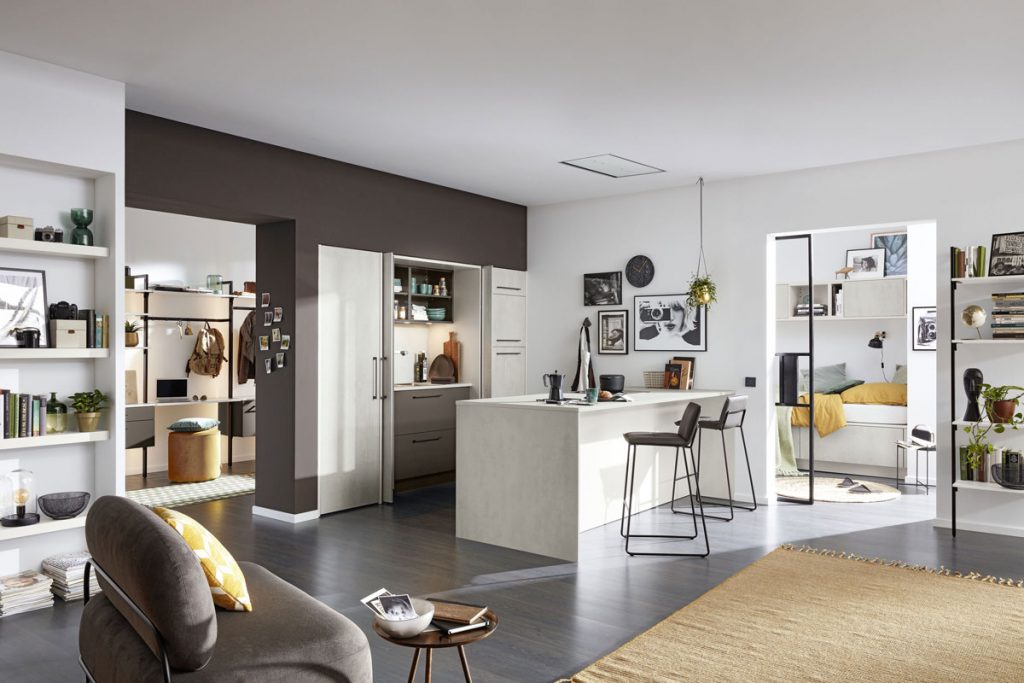 The Top 1466 is your minimalistic approach perfect for your small spaced loft equipped with FreeSTYLE wall for optimised storage space. The kitchen front design is extended to the wardrobes for a matching overall home interior.
9. Minimalist Luxuriousness Embraced with Smart Glas and Ritzenhoff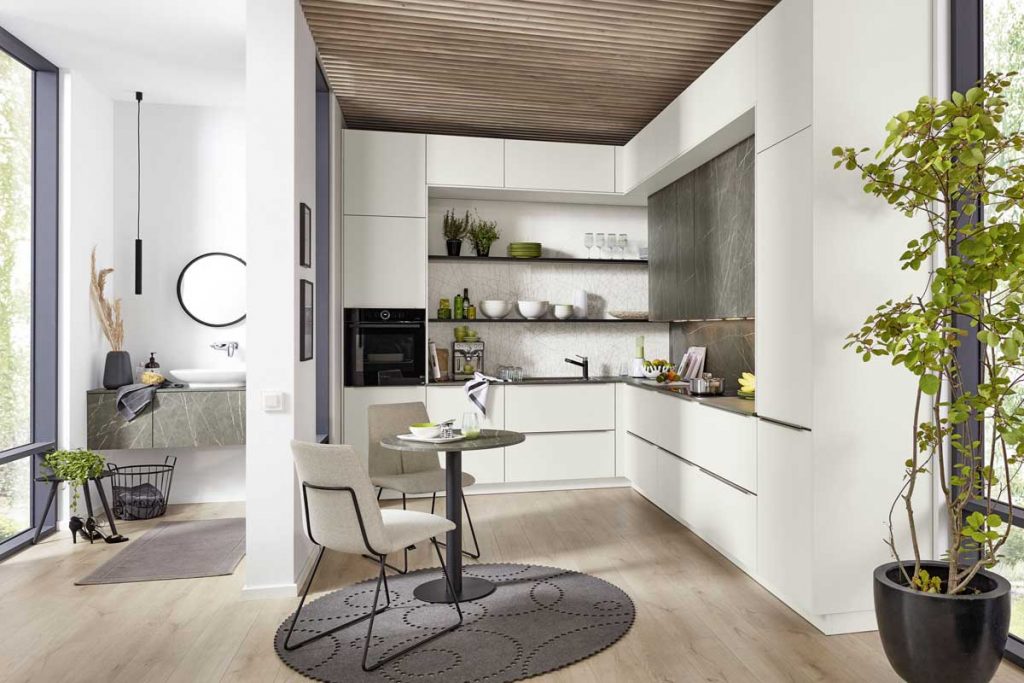 The Top 1601 is a combination of Smart Glass and Ritzenhoff designer back liner which provides a statement in your kitchen. The ideal L-shaped kitchen is space-conscious and cleverly planned. Other functional details are also integrated for a convenient cooking area.
10. Urban Future Embraced with Resopal Pro and Classic Oak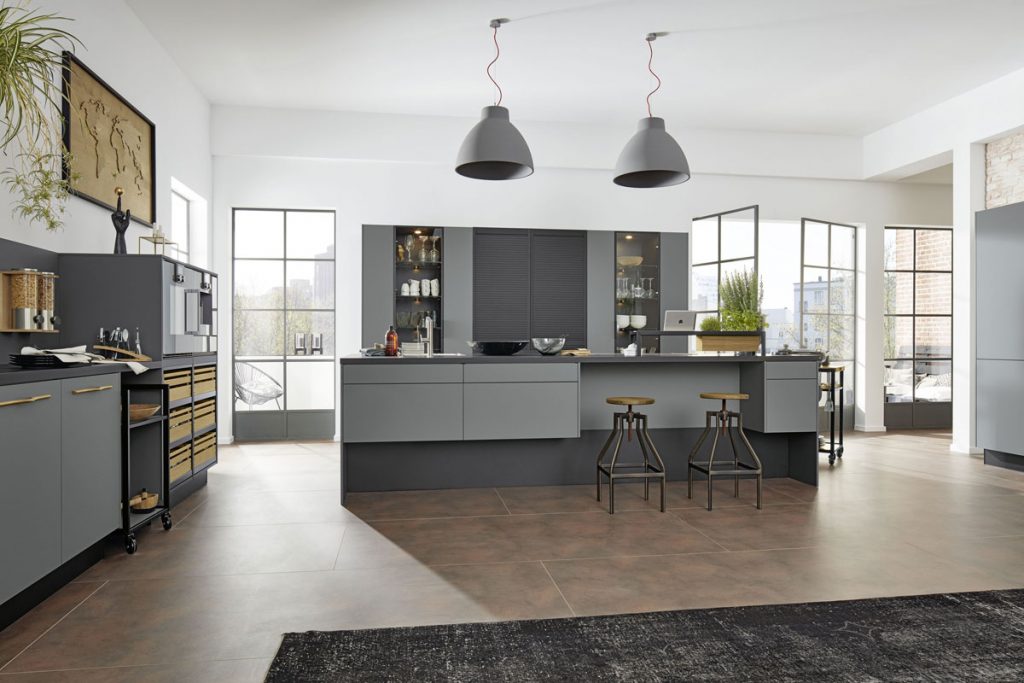 The Resopal-pro 31016 is a combination of resopal pro front and classic oak elements. The pairing of resopal pro and classic oak provides that urban chic kitchen style complete with multifunctional furniture. This setup is equipped with FreeMOBILE, TakeAway boxes, and FreeBRIDGE for an organised and mobile kitchen space.
Over to you…
Ready to experience a bespoke kitchen tailored to your needs? Let us talk and we'll be happy to be part of achieving your dream bespoke German kitchen.