Imagine yourself stuck in your home with nothing to do and see all those cooking and baking videos circulating on the internet persuading you to join the force. Yep! You are and you can. Keep yourself occupied during this pandemic with the help of our chosen kitchen appliances to make cooking a breeze.
Here is our list of featured kitchen appliances you should be installing in your cooking area and allow yourself to get to know the inner chef in you.
1. Siemens iQ700 Stainless Steel Induction Hob
Siemens iQ700

Siemens iQ700

Siemens iQ700
Siemens iQ700 stainless steel induction hob is your highly flexible cooking station. Its features are:
Adaptable cooking zones dues to flexInduction
Hob temperature easy control with touchSlider
Shorter heating times thanks to powerBoost
Timer with cooking zone shut-off function
Faster and easier cooking made possible with Siemens iQ700 induction hob plus the no-burn feature lessens your chances of getting hurt.
2. Franke Stainless Steel Sink
Franke 1 Stainless Steel Sink

Franke 1.5 Stainless Steel Sink

Franke 2 Stainless Steel Sink
Franke stainless steel sinks are your go-to sink for the professional chef in you. Stainless steel kitchen sinks are wonderfully effective due to the following:
Corrosion-resistant
Easy-cleaning and extremely hygienic
It can withstand extreme temperatures
Rust-resistant
Plus its traditional stainless steel finish and non to low maintenance needed makes it one of your best kitchen investments.
3. Falmec Stella Ceiling Extractor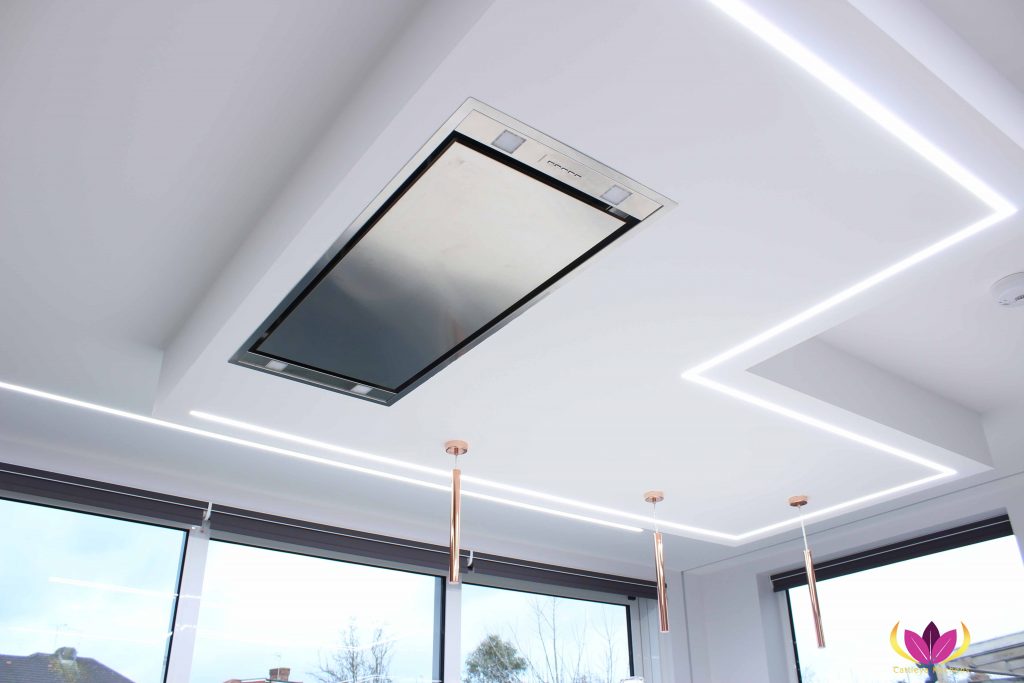 Falmec Stella ceiling extractor is made from scotch-brite stainless steel with features like:
Perimeter suction
Electronic controls
Remote control included
Dynamic LED Light (2700K – 5600K)
A good-smelling kitchen means you're doing it right. Keep your kitchen odour extracted effectively with Falmec Stella extractor hood and enjoy a smoke-free cooking experience.
4. Neff Integrated Dishwasher
Neff integrated dishwasher is programme to clean and dry dirty dishes with glistening results. With wonderful features like:
Time light for a never interrupted dishwasher cycle again
More flexibility with Flex Baskets
Door Open Assist for a handle-less kitchen design
After cooking and you find yourself no longer have the energy to do the dishes then allow Neff integrated dishwasher to do it for you. It is safe, easy to use, and now your new kitchen buddy.
Like what you see so far? Allow us to integrated these smart kitchen appliances into your home and let us start planning your dream kitchen.