In need of more space in the kitchen? Boom! A kitchen island would solve that. A gourmet island provides you with additional storage, counter space, and an informal dining area for an instant get-together.
The bond created while cooking and enjoying a meal together is like a warm supporting hug that can definitely tell you that things will be alright.
If we've changed your mind and now thinking of incorporating a kitchen island, here are some kitchen island design inspirations you can integrate into your home right now:
1. Light Colour Shade Kitchen Island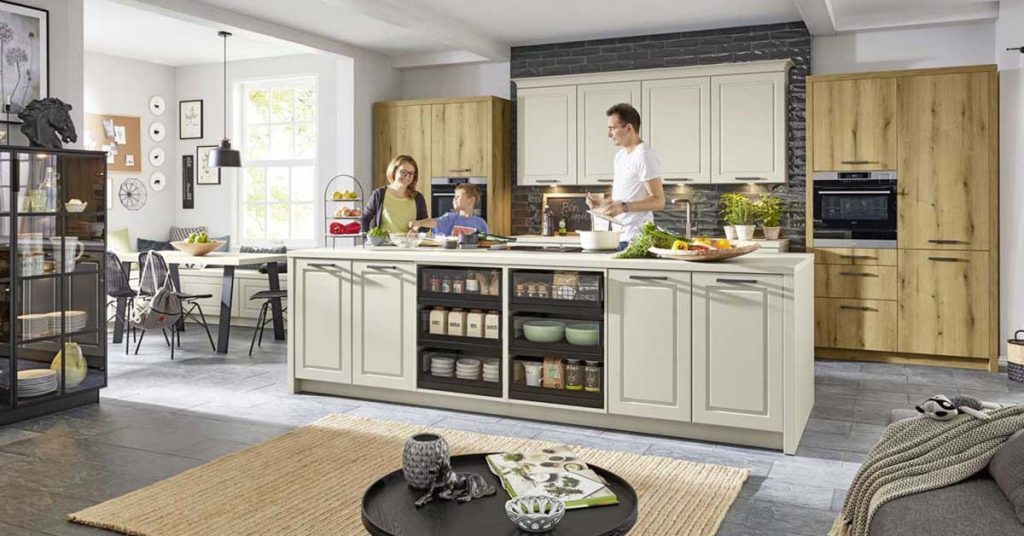 The Sofie-B 4769 gourmet unit is your sink, stove, and storage in one. It has unique takeaway boxes that allow you to transport your spices and other kitchen tools all organised in their own unit.
This island also boasts various smooth-gliding drawers with their own customised wood elements to properly arrange all your spices and crockery.
2. Dark Green Velvet Lacquer Kitchen Island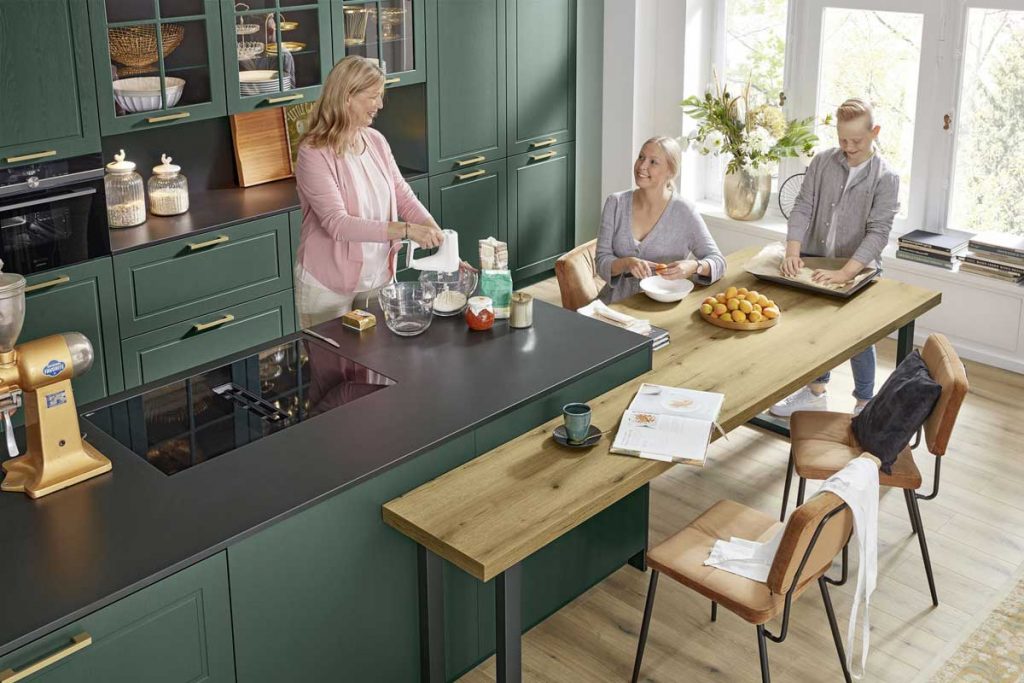 The Lux-B 49499 gourmet island comes with its own attached dining table allowing conversation between the cook and the helpers. It has your induction cooktop unit with enough storage space to house all your most-used kitchen tools creating a convenient cooking space.
3. Dark Shade Art Pepper Kitchen Island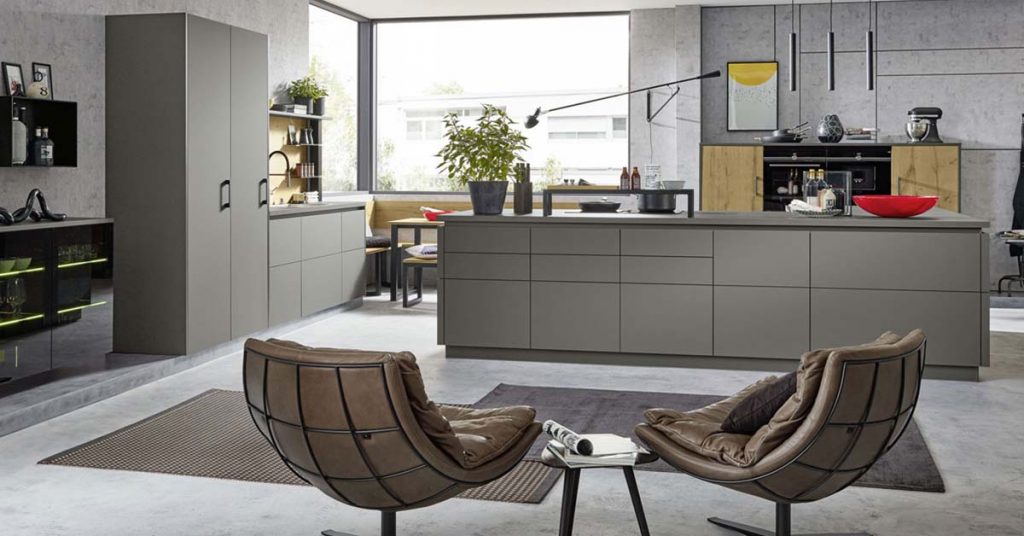 An open space kitchen allows you to have more storage space achieve with Pur 2661 L-shaped kitchen island. It has multiple kitchen drawers in varying heights and sizes to store all your most-used kitchen tools ready to be used located just below your cooking area.
4. Dark Super Matt Coloured Kitchen Island
Want a kitchen island but also want to have more access around it? No worries, the Resopal-Pro 30001 two unit kitchen islands have got you covered. It can house your cooking station and provide you with the necessary storage space for all your cooking needs.
5. Walnut Imitation-Dark Kitchen Island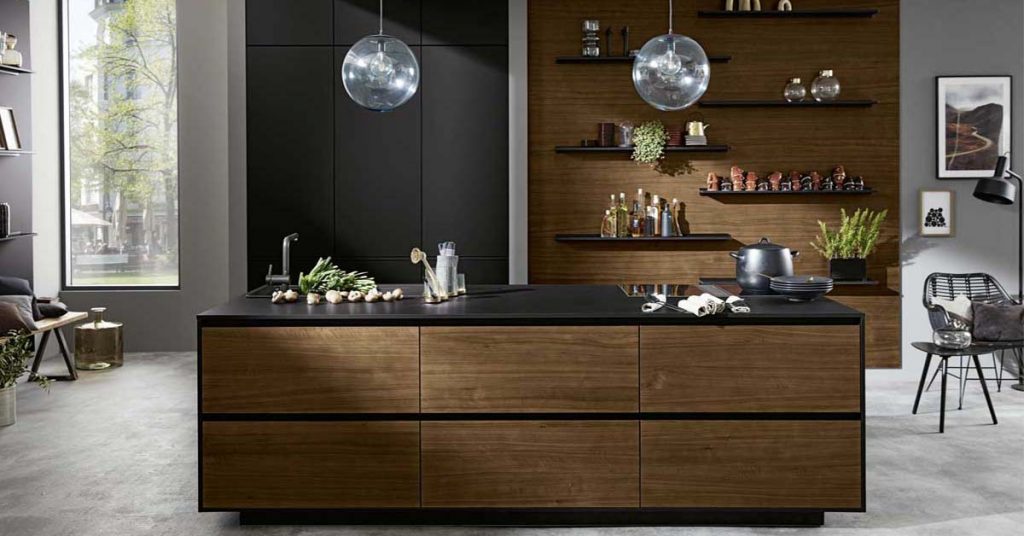 Add more storage space in your kitchen setup with Florenz 6810 kitchen island. It is your conventional kitchen island that has both your cooking and washing area with plenty of storage space.
The idea is to allow you to multitask on your kitchen duties in just a one setting location lessening travel time around the kitchen and more time for cooking.
Over to you…
Ready to experience a functional and convenient kitchen island in your home? Allow us to help you and together let's make your dream kitchen a reality.