Continuation feature of new kitchen designs from Ballerina Kitchens presents Sofie-B 4769. This kitchen design boasts open area kitchen space with plenty of natural lighting that invites you to a feel-good world.
The sofie-B 4769 exudes peaceful relation with its wood effect and light colour shade palette. It is your modern country-kitchen flooded with light.
Get to know the beauty of Sofie-B 4769 and see its amazing features:
1. Functional Barista Gourmet Unit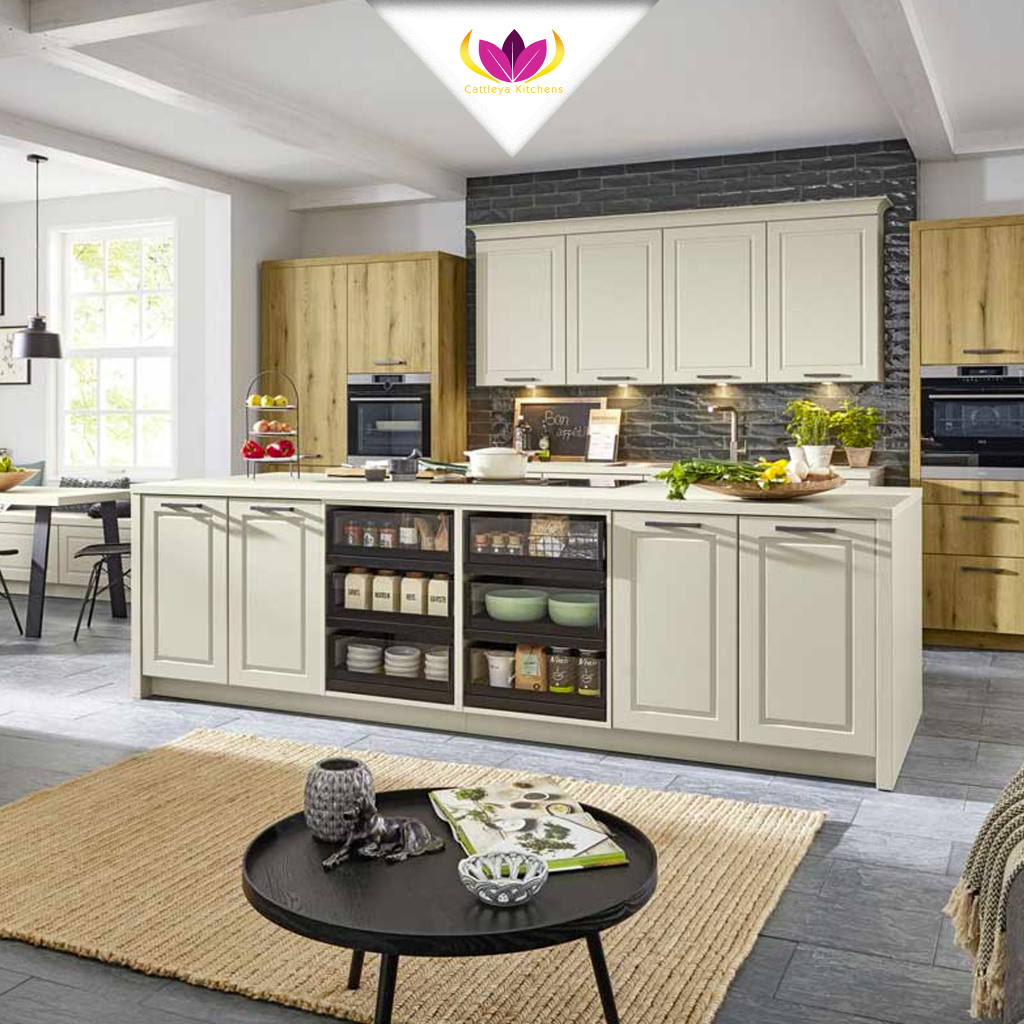 The barista gourmet unit smartly placed in the center allows quick sink to stove action. It is also packed with various height storage units that can store most of your kitchen tools and more.
2. Smooth Gliding Kitchen Pull-outs
Take a closer look inside its kitchen pull-outs. The bowls, bottles, and jars are cleverly organised in their own customised drawer dividers. Even the pots and other kitchen tools are placed in their own bespoke wood functional elements.
3. Convenient TakeAway Boxes: Metal Frame Transparent Boxes or Solid Wood Boxes
Make your kitchen more convenient with TakeAway Boxes. It comes in either elegant metal frame transparent boxes or solid wood boxes.
These takeaway boxes can store your spices and more which can then be transported anywhere needed in the kitchen making this one a practical choice.
4. Plentiful Storage with Tall Units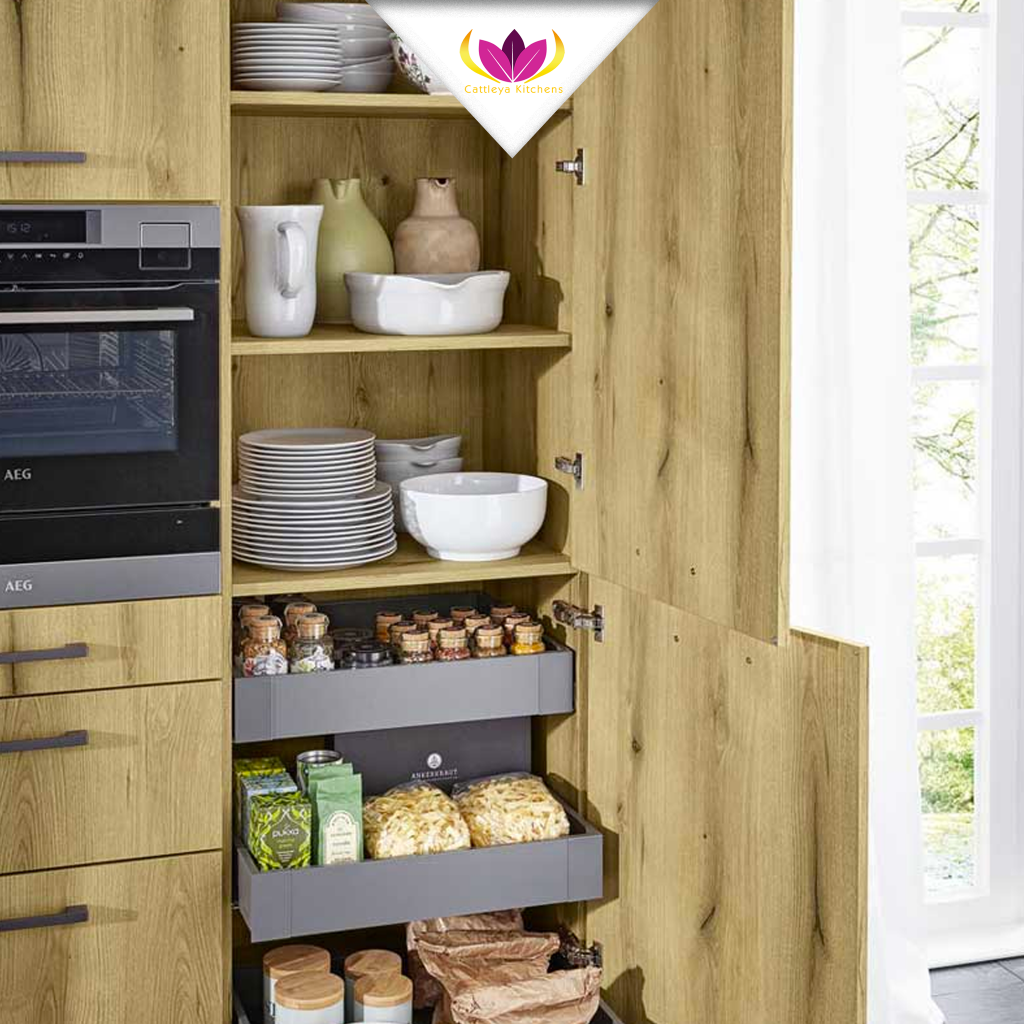 A closer look inside its tall units. The top cabinet is equipped with height-appropriate shelving while the lower cabinet is equipped with height-appropriate pull-outs.
The tall units can also house your kitchen appliance like your oven creating that seamless kitchen space ready for cooking and mingling.
To fully view this kitchen design, here is the full photo compilation of Sofie-B 4769 kitchen design.
Over to you…
Ready to experience a modern country-kitchen look flooded with light? Book an appointment and allow us to achieve your dream kitchen together. Happy cooking!