One of the new offerings from Ballerina Kitchens is Florenz 6810. Inspired with the elegance and high-quality value of polished Walnut produced this masterpiece full of character wonderfully combined with matt SMART Glas invites you to caress it with your fingertips.
Not only it is magnificently elegant, but it is also long-lasting equipped with kitchen functionalities that allow you to cook at your convenience. Here are some of its proud elements to make cooking as classy as this kitchen design:
1. Smartly Partitioned Inside Drawers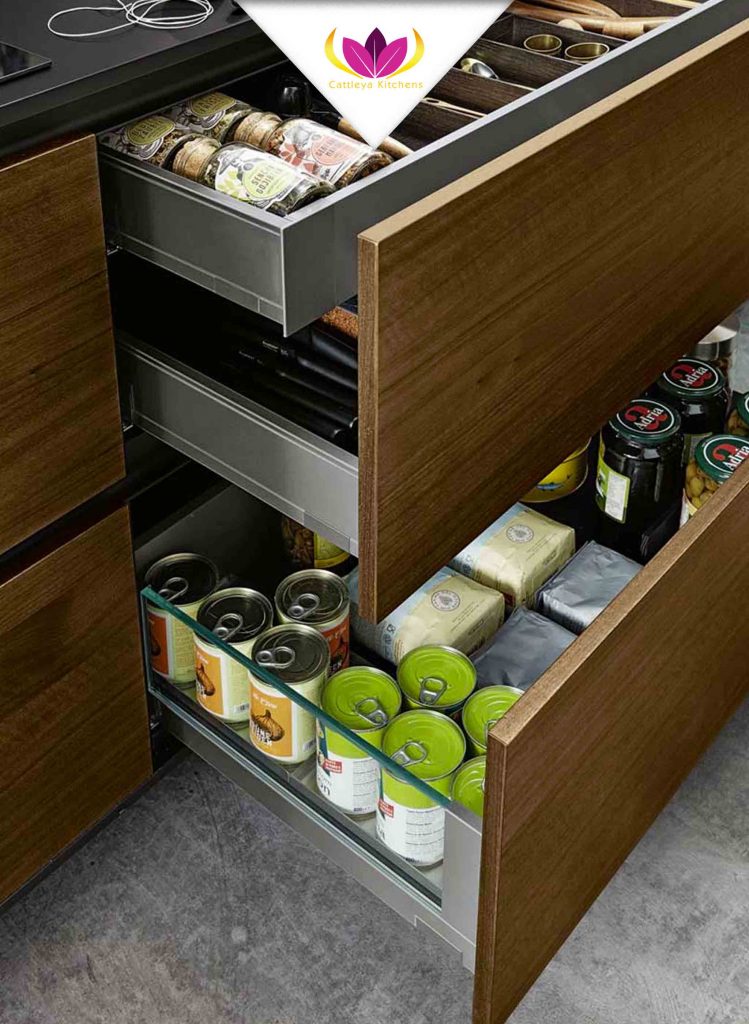 It includes easy gliding drawers with enough space for your spices, kitchen tools, and more for a convenient and clutter-free kitchen.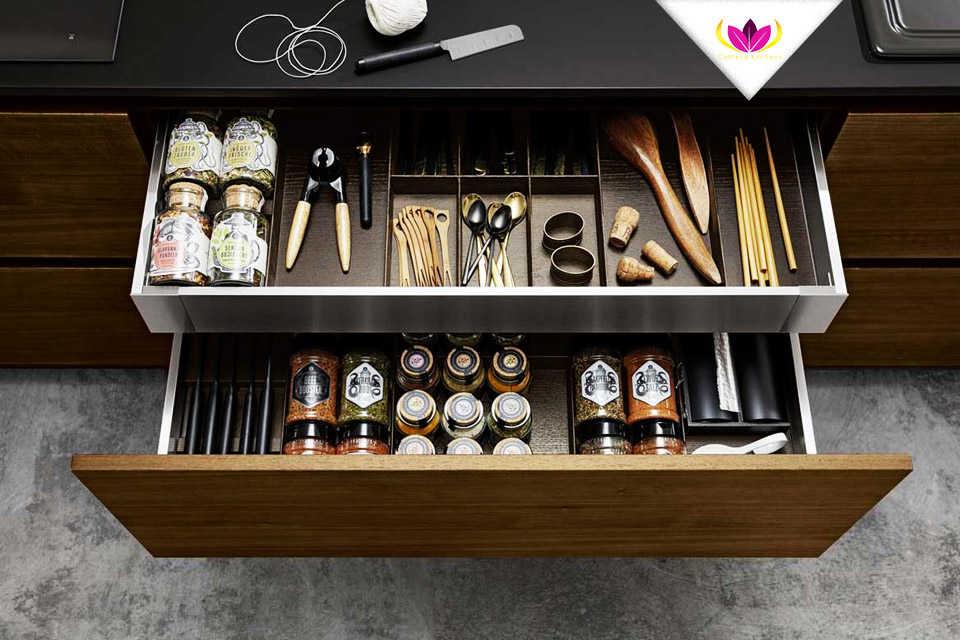 Top drawers include 2 drawer layouts wherein the first layer is hidden which can be used to store your kitchen tools while the second layer can house your spices and more. The bottom drawers are created deeper for a spacious storage unit.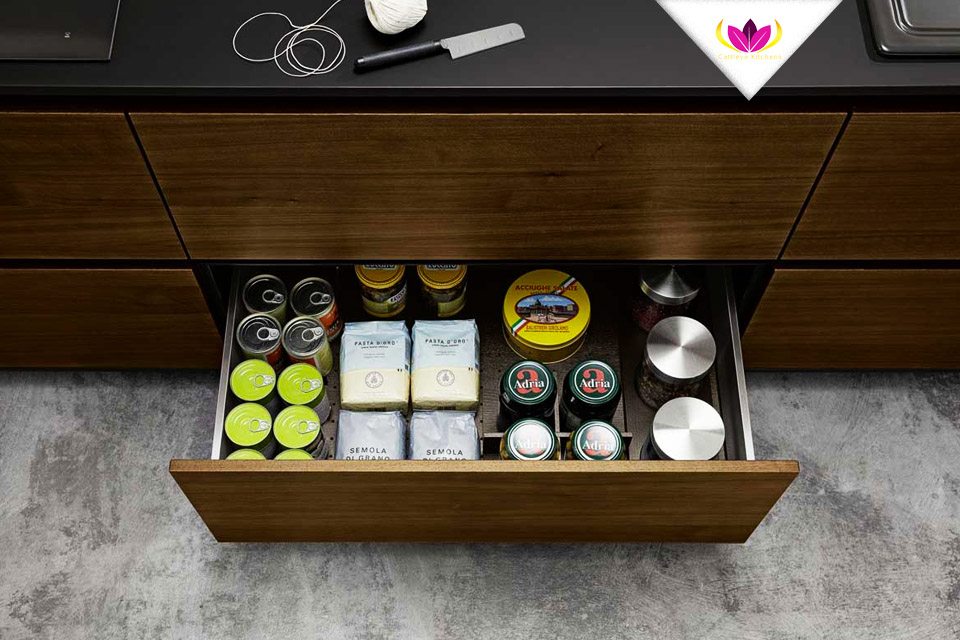 2. Clutter-Free Kitchen with Tall Cabinet Units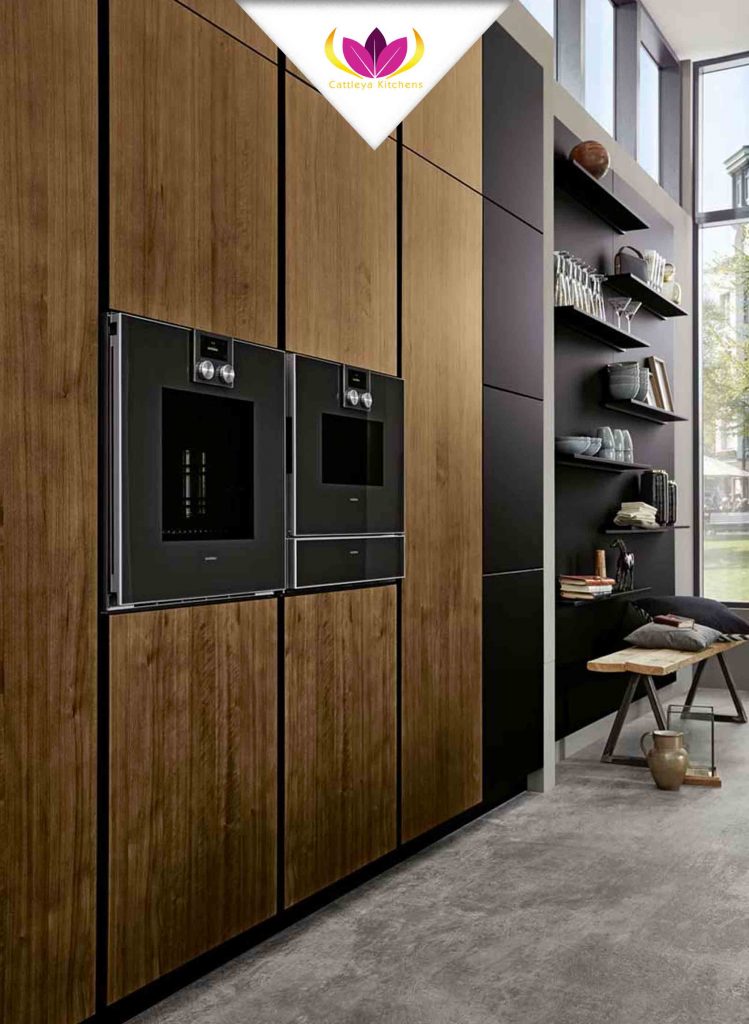 Allow yourself to enjoy a kitchen full of storage spaces with these tall cabinet units that are also ready to house your kitchen appliances.
The inside tall cabinet units can be integrated with easy gliding metal fittings with layered storage units for easy navigation of your kitchen supplies. Or just simply add in old-style shelves that can accommodate all your kitchen stuff.
Tip: Choose dark coloured appliances to achieve that cohesive look in the kitchen.
3. Showcase Trinkets in Floating Shelves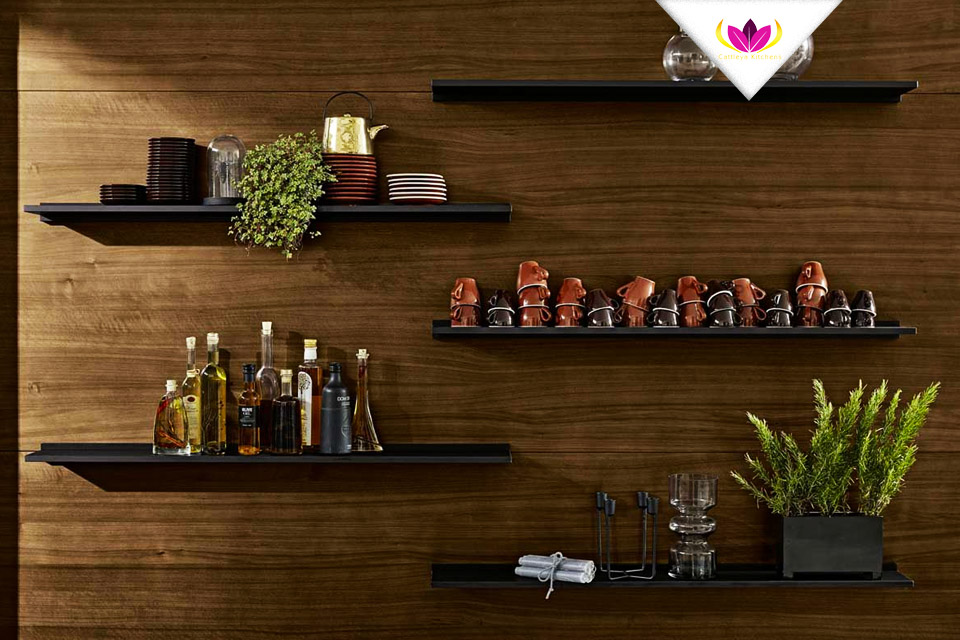 Continue horizontal lines from the cupboards to the shelves and showcase your trinkets on its floating shelves and show them off with class and elegance.
4. Expressive Grain Front with Polished Walnut Wood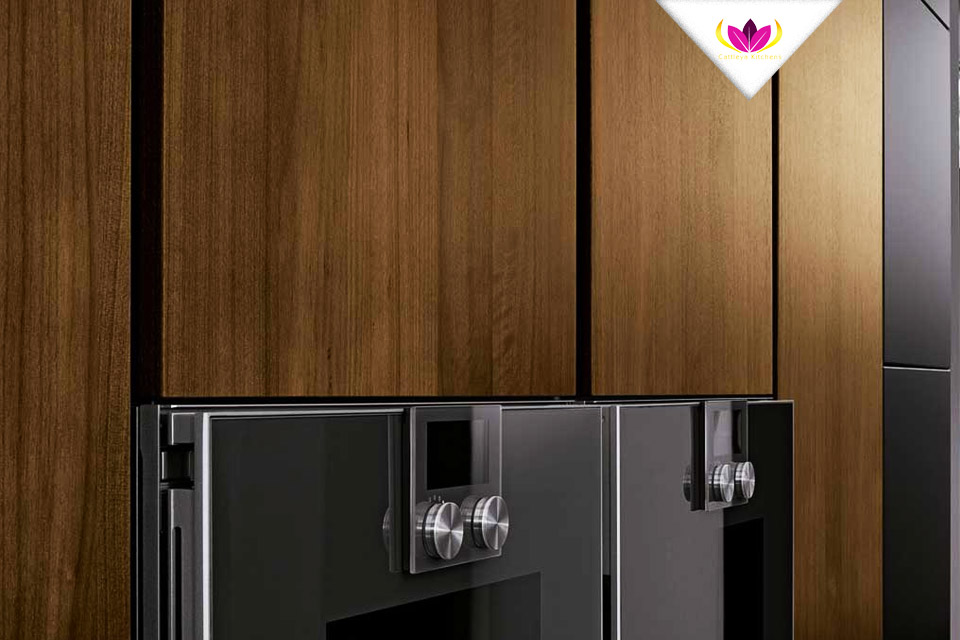 The cosy and warm vibe of polished walnut wood is your expressive grain front used in the tall cabinets that provide a classily dark shimmer appearance to your kitchen.
To fully view this kitchen design, here is the full photo compilation of Florenz 6810 kitchen design.
Over to you…
Ready to experience classy and elegant with some dark shimmer kitchen? Choose a luxury bespoke kitchen and let us create your dream kitchen together. Happy cooking!