Our innovative carousel metal fittings bring these options of kitchen cupboard designs to be integrated into your kitchen space to create a calming organised kitchen that allows you to find the things you need when you need them.
Explore your design options and get to know more about them:
1. Art Pepper Cupboard Integrated with Dividers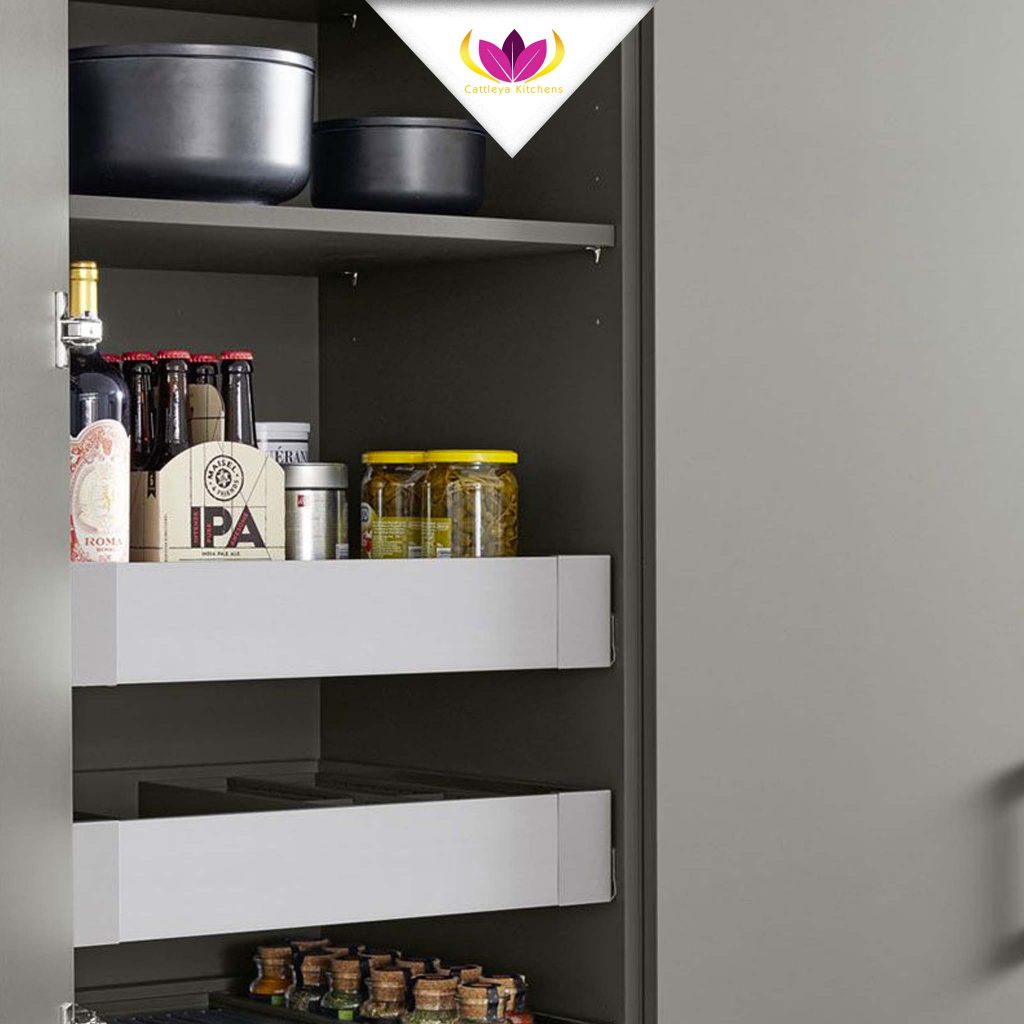 The kitchen cupboards installed in Pur 2661 kitchen design features a multi-layered shelf comprising of various shelf dividers to properly arrange your kitchen supplies.
It is a tall storage unit in comfort height design to fully cater to your storage needs to avoid reach difficulties.
2. Wood Effect Cupboard with Pullout Drawers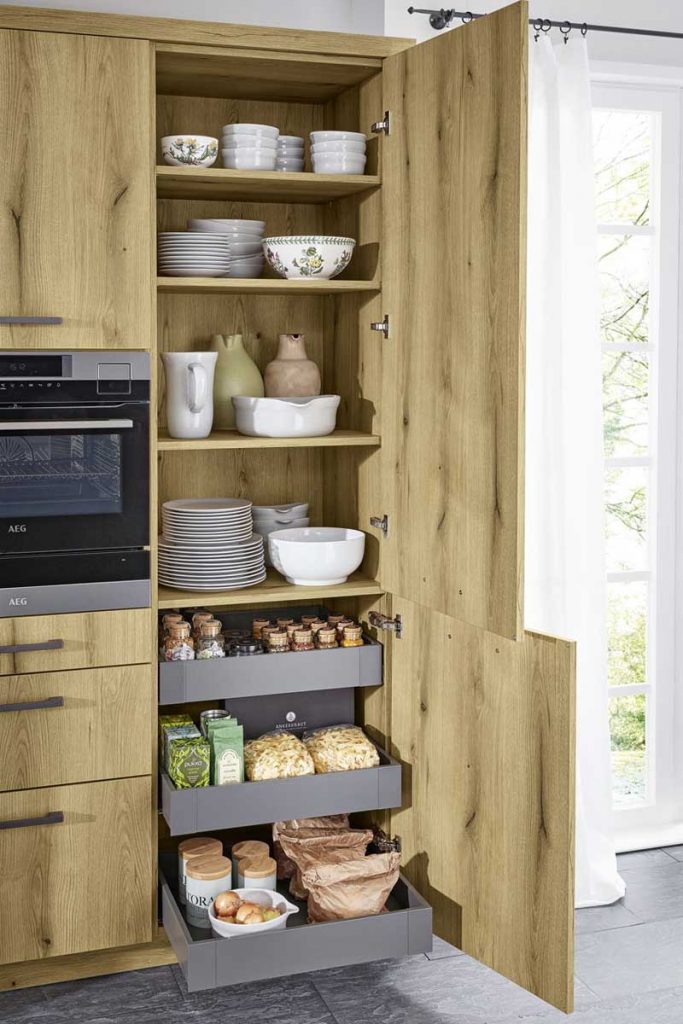 The wood effect cupboards in Sofie-B 4769 kitchen design boasts multi-layered shelves and pullout drawers in the lower cabinet.
The combination of shelves and drawers tucked inside a cabinet allow better storage for all your kitchen needs providing a clutter-free cooking space.
3. Concrete Look HideAway Kitchen Cabinet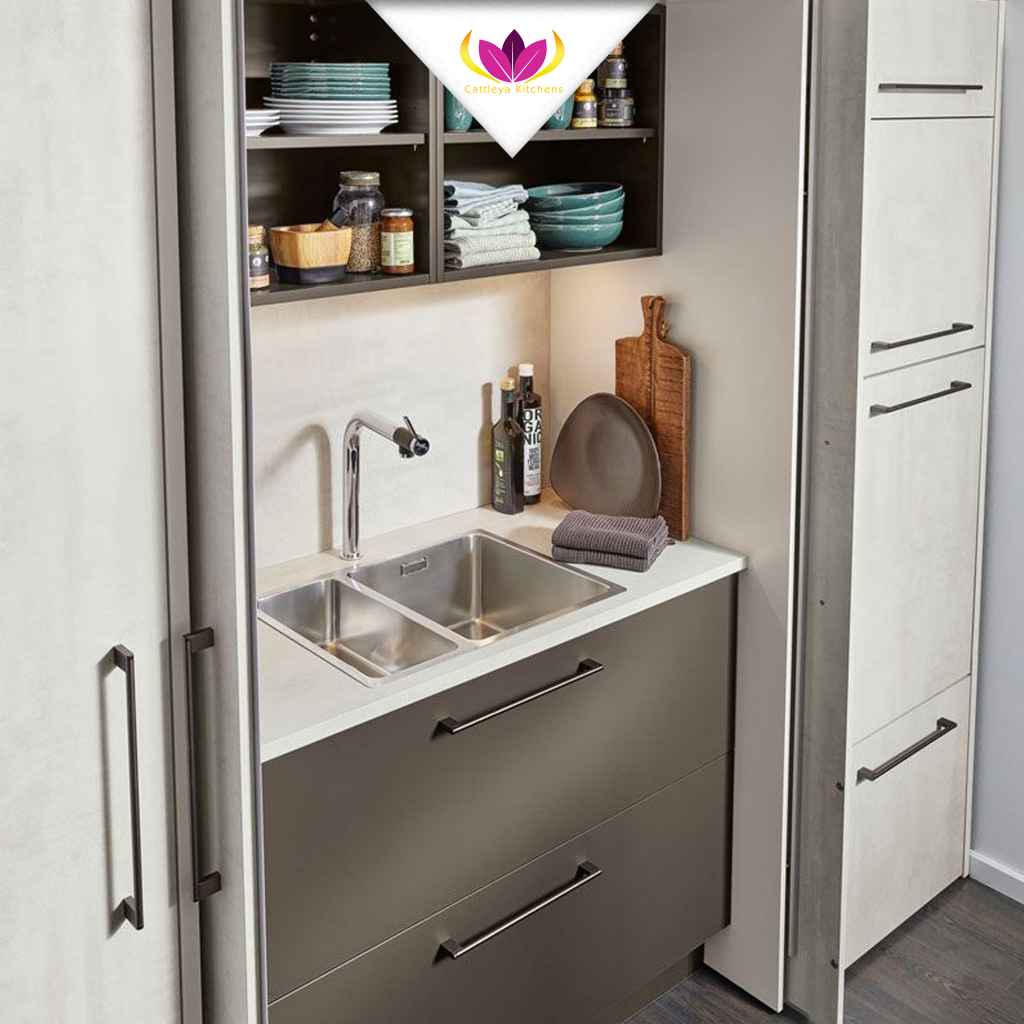 The Top 1466 kitchen design is catered to bring together cohesive style in your apartment that optimises well your available space.
The innovative hideaway kitchen cabinet doors hide your sink and have additional open shelvings and drawers to keep your cutleries away from plain sight.
4. Ritzenhoff Backliner Open Shelving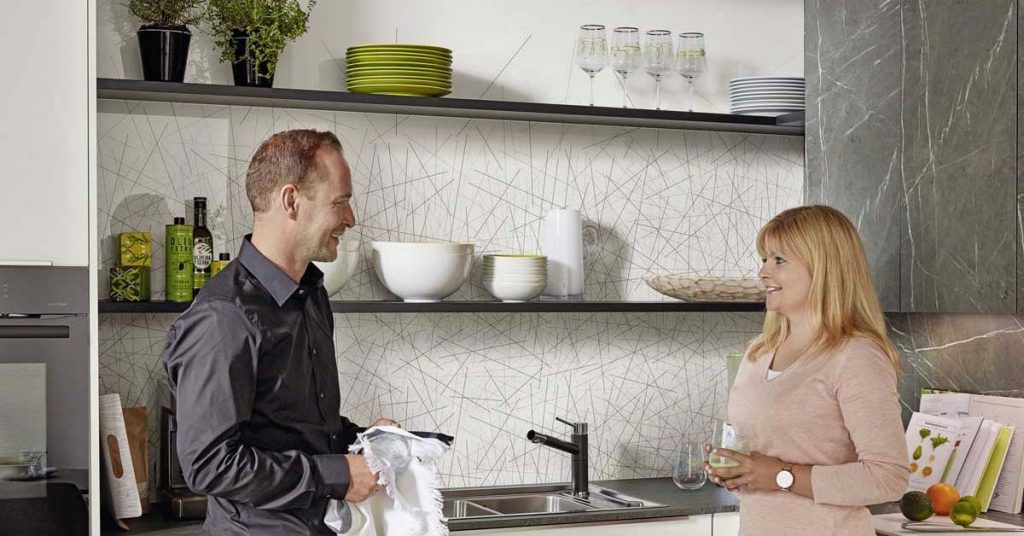 The Top 1601 kitchen design boasts ritzenhoff backliner design that show off diagonal lines which help create the feeling of constantly moving resembling your lifestyle reminding you to always move and achieve your goals.
The 2-layer open shelving is the perfect place to store your most-used cutleries making it easier to find and use.
5. Resopal Pro Sliding Tall Unit and Wide Kitchen Cabinet
The Resopal Pro 31016 kitchen design boasts a lot of features and we will focus on their sliding tall unit and wide kitchen cabinet.
The sliding tall unit is designed with metal fittings that allow multi-layered storage on a narrow sliding storage unit. It is a perfect storage space for your spices, powder goods, and many more.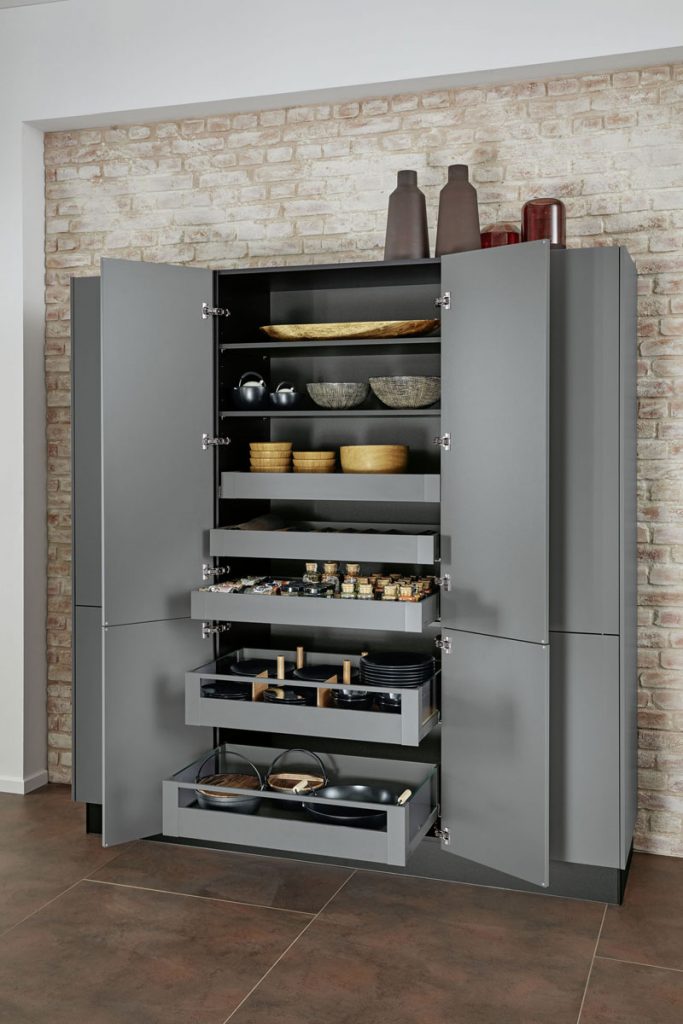 The wide kitchen cabinet is your go-to house for all your kitchen tools and cutleries. The various varying height pullout drawers cater to your spices and pan while the classic shelves can be used to store your pots and bowls.
Over to you…
Ready to embrace organised and optimised kitchen space? Let us help you achieve this much convenience and enjoy your kitchen space to the fullest. Happy cooking!